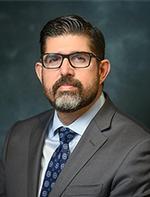 TALLAHASSEE – State Sen. Manny Diaz Jr. on Tuesday filed a bill that would simplify the Hope Scholarship application process for children who claim to be bullied at school, reducing burdens on families and schools.
Created by the Florida Legislature last year, the scholarship provides families with financial assistance to send a child to an eligible private school, or to transport the student to a public school in another district. In Senate Bill 1410, Diaz (R-Hialeah), who chairs the Senate Education Committee, proposes the following tweaks to the program:
• Allow applications to go straight to Step Up For Students, which administers the scholarship (and which hosts this blog).
• Provide transportation scholarships for students coming from a private school.
• Requires the parent to notify the district when they withdraw from the program and to indicate that the student was subjected to an incident that qualifies him or her for a Hope Scholarship.
• Removes language that a student loses the scholarship if he or she returns to public school. The scholarship remains until the student graduates high school.
The scholarships are funded by consumers who choose to redirect up to $105 of their motor vehicle purchase taxes to the program. According to Step Up, automobile purchasers so far have contributed $18.3 million for the program. As of this week, 117 families have been awarded scholarships.
Under Diaz's bill, any unspent contributions over 5 percent could be carried over to the following year – or be used to help fund the Florida Tax Credit Scholarship (FTC) for lower-income families, which currently has a waiting list of nearly 13,000 students.(Step Up also helps manage the FTC program.)
The bill is a response to concerns raised by school district officials and lawmakers, such as state Sen. Janet Cruz (D-Tampa), who have said the scholarship's application process is burdensome.
Step Up For Students President Doug Tuthill, who heard Cruz's concerns during testimony before the Senate Education Committee on Feb. 5, applauded the bill's filing.
"This is a great example of bipartisanship," Tuthill said. "Sen. Diaz crafted a bill responding to Sen. Cruz's concerns. You don't see a lot of that these days, but this is a good example of senators working together on something that everybody agreed was a problem."