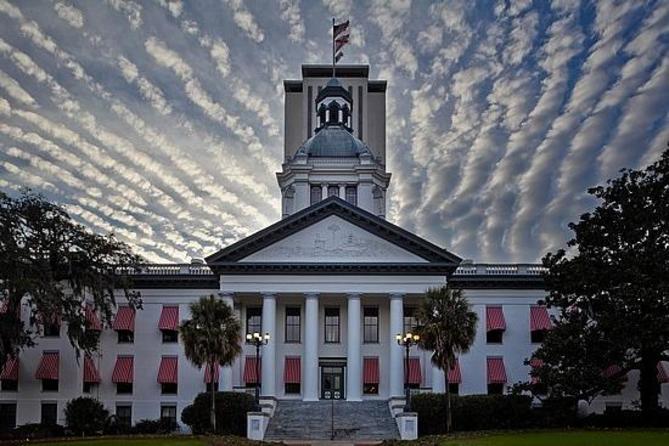 The Florida Legislature kicks off its annual 60-day session Tuesday with a host of education issues at the top of lawmakers' agendas, including expansion of educational choice options. Here are some issues and bills to watch.
Education choice
Gov. Ron DeSantis has pledged to expand educational options and has vowed to end the waiting lists for the Florida Tax Credit Scholarship and the Gardiner Scholarship, proposing creation of a new state-funded scholarship. Senate leaders have put forth their own plan to end the waitlists. Bill language was filed in the Senate late Friday afternoon with SB 7070 creating a new state-funded scholarship program. The bill is scheduled to be heard in committee on Wednesday during the second day of session.
The first major educational choice bill filed this session, SB 1410, revises the application process for the Hope Scholarship for bullied students.
Two identical bills, HB 1051 and SB 1380, slightly revise student application and eligibility criteria for the Gardiner Scholarship. The biggest change allows for scholarship funds to be used for tuition and fees associated with art, music or theatre programs. The bill also requires the Department of Education to create a system allowing scholarship parents to submit information to maintain Gardiner eligibility electronically.
HB 189 and SB 1342 make instructional materials assigned for dual enrollment courses free of charge for students in private schools and home education programs. The legislation also allows for private and home school students in grades 11 and 12 to enroll in early college programs in their districts.
Accountability
SB 1444 and HB1127 require the Department of Education to create and maintain a "state disqualification list" that prohibits employment for "bad actors" at district, public and charter schools, as well as on charter governing boards. The legislation also allows the DOE to deny the authority of an owner or operator to establish a private school participating in scholarships programs in Florida if the owner has operated an institution "contrary to the health, safety, or welfare of the public." Anyone employed by or applying for employment in a district or private school on the disqualification list would be committing a third-degree felony.
SB 1470 would tweak charter school operations, allowing the Charter School Appeal Commission to recommend denial of a charter application if the application does not propose a reading curriculum consistent with effective teaching strategies grounded in scientifically based reading research. The bill also has more broadly clarifying language for the commission in considering charter applications.
SB 1576 provides charter schools access to district teacher preparation programs and allows publication of state, district and school level results of anonymous every-other-year surveys of school personnel to identify best practices for student learning and teacher retention. It also creates alternative pathways for teacher support while reducing teacher costs for examination fees for teachers who have to retake parts of the exams.
School safety
SB 7030 would expand the Aaron Feis Guardian Program created after the Parkland school shooting in February 2018. It would allow school staff to volunteer to carry guns on campus and to be screened and trained by local law enforcement, removing the ban on teacher participation. Charter schools are included in the bill language, but private schools are not.
SB 1238 and HB 403 authorize religious and other private schools to designate a person to carry a firearm on school property. If the school chooses to do so, the legislation would require its governing board to create appropriate policies and procedures the designee must meet.
HB 2105  is an appropriations bill filed for the third consecutive year by Rep. Randy Fine (R-Palm Bay) allocating $4 million for security funding for Jewish Day Schools. Last year's appropriation was $2 million.