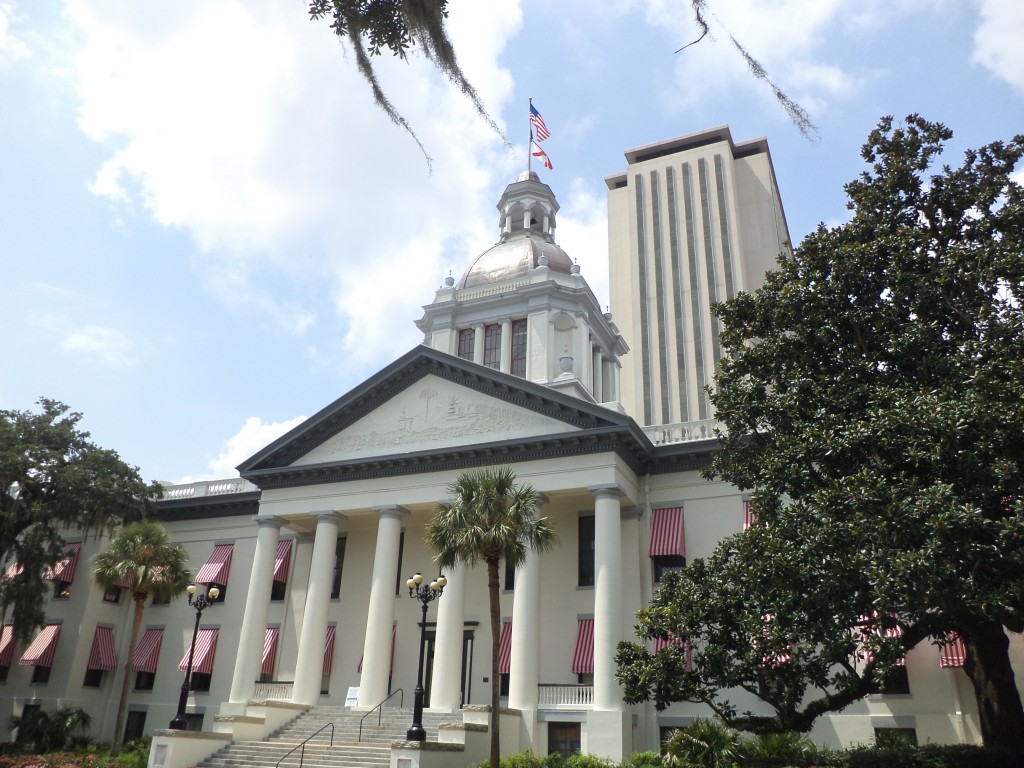 TALLAHASSEE – In a 5-3 party-line vote, the Senate Education Committee on Wednesday approved a bill that would eliminate a waiting list for the Florida Tax Credit Scholarship for lower-income families.
The bill, SB 7070, creates the Family Empowerment Scholarship program. It includes other provisions related to a teacher bonus program and funding for social services at public schools.
"What we're doing is trying to find common balance and make sure all students have the best education possible," said committee chair Manny Diaz (R-Hialeah).
Diaz expressed concern that the definition of public education "keeps getting twisted."
He added: "The reason we created public education in this country to begin with was because we had to have a populace that was educated and civic-minded that could be entrusted in continuing our republic. Our duty is to educate the children. Our duty is not to where they're educated."
Diaz said that philosophically, parts of the bill "bring us out of the 19th century" and allow parents to provide direction for each child.
Unlike the Florida Tax Credit Scholarship, which is funded with donations from corporations that receive tax credits, the proposed Family Empowerment Scholarship program would be funded through the Florida Education Finance Program (FEFP).
The value of the scholarships would be 95 percent of the district average per-student funding in the FEFP. Like the Florida Tax Credit Scholarship, eligibility would be limited to students whose household income levels do not exceed 260 percent of the federal poverty level ($62,650 for a family of four). The program would be capped at 15,000 students in 2019-20. That cap would increase with the annual growth of public school students in the state.
"This bill (allows) us to address the waiting list for tax credit scholarships for parents who want to make the (proper decisions) for their child but can't because of the waiting list," Diaz said.
Sen. Janet Cruz (D-Tampa) spoke against the measure, saying funding is being diverted away from public schools.
"The struggling traditional public schools need funding to improve," she said.
Ninety percent (of Florida families) choose to attend public schools. Where is the funding for what they choose?"
Cruz added: "We don't need a new voucher program. The (state) constitution says we have to provide for public education, which the Legislature ignores year after year. I will not support dismantling funding for the public school system, and I think this bill is just that."
Sen. Kelli Stargel (R-Lakeland) disagreed, saying the bill will benefit parents, students and school districts.
"It doesn't oppose public schools in any way," she said, adding that the program would give parents the choices they need to put their children in the right educational environment.
Sen. David Simmons (R-Longwood) voted for the bill but expressed reservations about funding the new scholarship program through the FEFP, a concern shared by Sen. Bill Montford (D-Quincy), who opposed the bill. Simmons suggested wait-list families can be accommodated a different way.
"All we need to do is simply provide a credit," he said. "Because there's another $2.6 billion in taxes for which a credit can be given. All we need to do is say, 'Certify that amount,' and then that credit can be given."
Several parents spoke in favor of the bill. Among them was Giselle Gomez of Ocala, a Realtor and single mother of Arturo Gomez III, 6, who currently is on the Florida Tax Credit Scholarship waiting list.
Gomez chose to pay out of pocket for Arturo to attend Redeemer Christian Academy, a private school, because she feared her son's behavioral problems could not be properly addressed in a public school. While Arturo is happy and his behavior has improved at Redeemer, Gomez struggles to pay tuition.
"Being unable to make payments is embarrassing," she said. "It makes me feel really bad as a mom."
Gomez said that unlike many families who have the means to live near a neighborhood school that works for them, or who can afford a private school, she does not have those choices.
"I implore the Senate to end the waiting list so I and other moms don't have to go through this," she said. "A scholarship would make a world of difference to my son."
Yahayra Marte, founder and administrator of Sunrise Academy in Orange City, told committee members it's vital that the Legislature end the waiting list. Marte said she has waived tuition for 52 students and has reduced fees for 15 other waitlist students.
"That includes removing the requirement in the Senate bill that students on the current Florida Tax Credit Scholarship waiting list must have attended a public school in the prior year in order to qualify for the new scholarship program," she said. "Otherwise, it won't benefit my 67 waitlist students."
Among the public speakers who criticized the bill was Sally Butzin, vice president of the League of Women Voters of Tallahassee, who said the new program would benefit only a "fortunate few" and divert money from public schools.
"I call this 'education triage,' " Butzin said. "It's a train bill, a take-it-or-leave-it, rather than (encouraging) debate. We oppose it, because it gives revenue for private and religious schools with no transparency, which is unconstitutional. It's unconstitutional, undemocratic, flawed logic and diverts resources to benefit only a few children."
Enrollment in the Florida Tax Credit Scholarship program dropped for the first time in 14 years in 2018-19.  In the preceding 13 years, the average annual enrollment increase was 20 percent. The dip was due to slower growth in corporate contributions, according to the state Department of Revenue. (The program is administered by non-profits such as Step Up For Students, which hosts this blog.)
Demand for the scholarship remains strong. Parents of more than 170,000 students had started applications by the time Step Up For Students halted the application process in June. Step Up already has awarded more than 85,000 scholarships for 2019-20, approximately 20,000 students ahead of last year. New students are starting applications at a rate of more than 1,000 a day.
Gov. Ron DeSantis last month proposed a state-funded "Equal Opportunity Scholarship" to eliminate the Florida Tax Credit Scholarship waiting list. The House has yet to release its bill that addresses the problem.