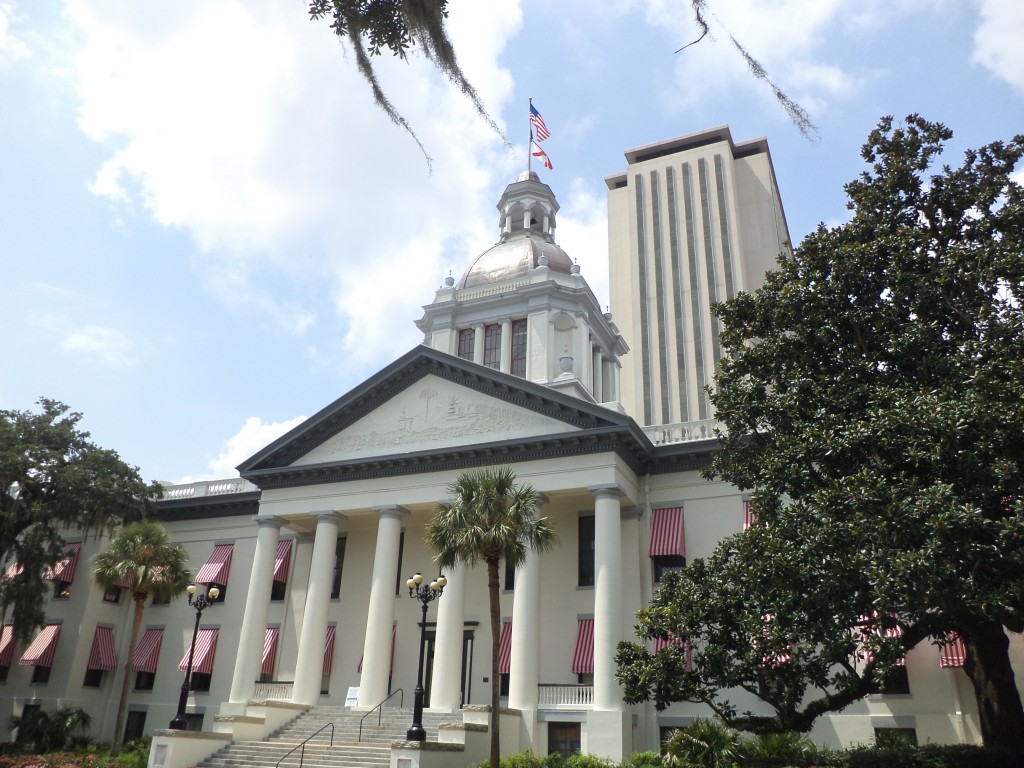 TALLAHASSEE – A bill that would eliminate a waiting list for the Florida Tax Credit Scholarship for low-income students – but also slash the value of the vouchers – passed in a party-line vote Wednesday by the House Committee on Appropriations.
The bill, HB 7075, would create the Family Empowerment Scholarship, which would accommodate about 28,000 students in 2019-20. That includes some 13,000 students currently on a waiting list for the tax credit scholarship.
Unlike the Florida Tax Credit Scholarship, which is funded with private donations from corporations that receive tax credits, the new program would be funded with tax dollars through the Florida Education Finance Program (FEFP).
Enrollment in the Florida Tax Credit Scholarship program (which is administered by non-profits such as Step Up For Students, which hosts this blog) dropped for the first time in 14 years in 2018-19, the result of slower growth in corporate contributions. Yet demand for the scholarship remains strong. Parents of more than 170,000 students had started applications by the time Step Up For Students halted the application process in June because of a funding shortfall. Step Up already has awarded more than 88,000 scholarships for 2019-20, approximately 20,000 students ahead of last year.
The scholarship funding calculation established in HB 7075 would result in dramatic reductions in the scholarship amounts for many students in grades 4-12. High school students could see the value of their scholarships decline by more than $1,000, middle-schoolers could see reductions of $800 or more, and fourth- and fifth-graders could see theirs drop by more than $500.
The Senate has proposed a similar new program to end the waiting list, as has Gov. Ron DeSantis, but neither plan would reduce the value of the scholarships.
Lawmakers heard testimony Wednesday from several people who supported ending the waitlist and expanding the scholarship to more families but who opposed cutting scholarship amounts.
Ashley Baum, a mother of two from Crawfordville, said the Florida Tax Credit Scholarship has been "a hugely positive game-changer in our lives."
"However, that will be made more difficult, for our family and many others, if the House reduces the value of the scholarships," Baum said. "If I had to tell my kids that they could not attend their school anymore because of lack of scholarship money, there would be many tears and heartache in our household."
Debbie Fell, principal at Wakulla Christian School in Crawfordville, said about 85 of her school's 205 students use the Florida Tax Credit Scholarship. While she said she supports the House program to eliminate the waiting list, she said she was "mortified" that lawmakers would consider decreasing the value of the scholarships.
"That would be catastrophic for our school," she said. "That's tens of thousands of dollars out of our budget. … As an administrator, I know that some smaller schools might even have to close. Imagine the repercussions across the entire education ecosystem."
Opponents of the House bill, which included all Democratic members of the committee as well as several public speakers, repeatedly claimed the new program would be unconstitutional because it would allow tax dollars to be spent at private religious schools.
Rep. Carlos Smith (D-Orlando) was among those who questioned program's constitutionality.
"It is blatantly unconstitutional," Smith said. "This is a setup for another court case. It's a setup to declare the Blaine Amendment unconstitutional so that future legislatures can start handing out money directly out of our state coffers into private schools. That is extremely offensive to me."
Rep. Jennifer Sullivan (R-Mount Dora), who chairs the House Education Committee, sponsored the bill. In response to lawmakers who said the bill was unconstitutional, she said, "That's purely speculative."
Florida has a number of publicly funded educational choice scholarship programs that pay for tuition at private and often faith-based schools, including Voluntary Pre-Kindergarten, Bright Futures and the Gardiner Scholarship. Another is the McKay Scholarship for students with disabilities, which was created in 1999 and is funded annually through the FEFP, just as the House's Family Empowerment Scholarship (and the Senate's proposed version) would be. McKay is costing state taxpayers $219 million this year alone.
Rep. Joe Geller (D-Hollywood) opposed the bill, calling it a "lifeboat theory of education."
"I'm sure (the scholarship) works out wonderfully for those fortunate enough to get it," he said, "but we don't give this to everybody. There's an enormous amount of students who will still be in public schools, and we're taking money out (of public schools). We need to maintain funding for public schools."
Nicolette Springer, legislative advocate for The League of Women Voters of Florida, told lawmakers the new program would divert funding from public schools.
"The biggest concern is we have the opportunity to educate children in the public school system, and every year, you cut the funds, she said.
The House had unveiled on Tuesday a proposed PreK-12 budget of $21.6 billion, a $579.3 million increase over last year – and an increase of about $167 per student.