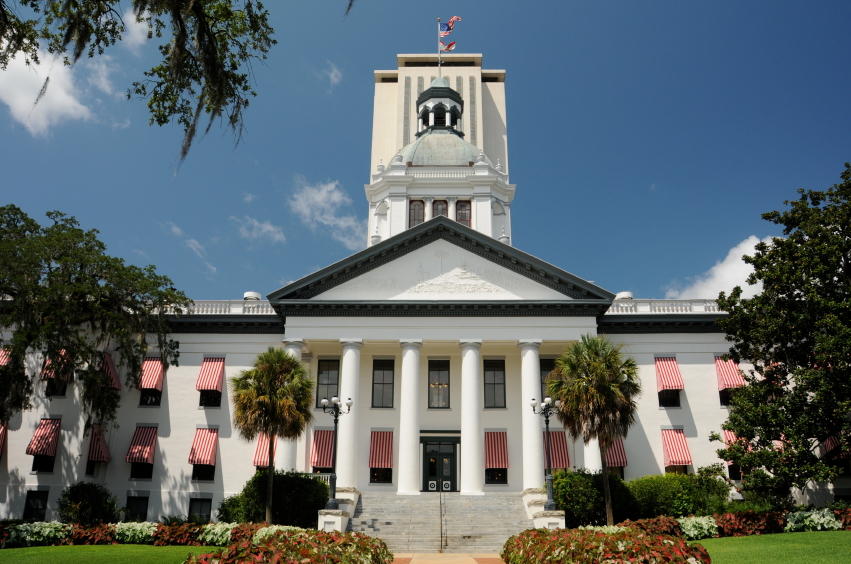 After a lengthy, contentious hearing that lasted parts of two days, the House of Representatives on Tuesday sent to the governor a bill creating a new state-funded K-12 scholarship for 18,000 low-income and working-class students.
Senate Bill 7070, which survived 24 failed Democratic amendments on Monday, passed 76-39 with the support of all Republicans and six Democrats. It creates the Family Empowerment Scholarship, an attempt to address the unmet demand for the 18-year-old Florida Tax Credit Scholarship, which serves 100,512 students this year and is funded by corporate contributions that receive dollar-for-dollar state tax credits. The rate of contribution growth slowed this year, producing a waiting list of 13,000 students.
Unlike the Florida Tax Credit Scholarship, the new program would be funded with tax dollars through the Florida Education Finance Program (FEFP), which is the operational formula for traditional public schools.
The new scholarship targets 18,000 students in the first year and roughly 7,000 additional students in future years. It also slightly increases the eligible income from 260 percent of poverty ($66,950 for a household of four) in the current Florida Tax Credit program to 300 percent of poverty ($77,250) in FES.
The bill, which is expected to be signed into law by Gov. Ron DeSantis, gives priority to students with household incomes up to 185 percent of poverty ($47,637).
Rep. Jennifer Sullivan (R-Mount Dora), who chairs the House Education Committee and directed the House version of the bill, brought the two-day hearing to an emotional close.
"For those on the waiting list, we have been listening to you," Sullivan said. "This is not about public versus private schools, this is about our students, their future and what is best for them – not protecting an institution. We're giving parents real choice in this bill. … Data sheets don't show you a (school's) culture, atmosphere, relationships and intentionality. Parents can see those things."
John Kirtley, chairman of Step Up For Students, which administers the Florida Tax Credit Scholarship and hosts this blog, praised Sullivan and other lawmakers who steered the bill through a lengthy legislative process.
"Today is a historic day for low income and working class Florida families who want the power to choose the best learning environment for their children," Kirtley said. "I want to thank Chair Sullivan, Chair Donalds, Chair Latvala and Speaker Oliva for their leadership in passing this bill. I also want to thank the six brave Democrats who stood up for their constituents to give them the power they so desperately desire."
Demand for the scholarship remains strong. More than 153,000 students have started applications for the 2019-20 school year, with 105,000 of them already determined as eligible.
Former Gov. Jeb Bush, who was instrumental in creating Florida's first voucher program 20 years ago, was in the House chamber during the vote.
In debate, Rep. Joe Geller (D-Dania Beach) called the measure unconstitutional, citing the Florida Supreme Court's 2006 Bush v. Holmes ruling. The court at that time invalidated the Opportunity Scholarship Program but did not address the McKay Scholarship, a 20-year-old voucher that is financed, like the new Empowerment Scholarship, from the state FEFP education fund.
"I've practiced law for a long time in this state," Geller said. "I believe in the legal system and believe that judges do their duty. There's a very clear precedent that says this law is unconstitutional. The notion that the very clear Florida Supreme Court precedent is going to be disregarded just because new justices are on the court, honestly, is an insult to all these new justices, as if they don't care what law or precedent dictates.
"If you want to send kids to private schools go right ahead, feel free, but the problem with these voucher programs is all of the other tens of hundreds of thousands of children who for whatever reason will never have this opportunity. The great leveling factor for advancing people of humble of origins is our system of free public schools."
Rep. Ralph Massullo (R-Beverly Hills) cited the academic success of students on the Florida Tax Credit Scholarship, including performance on standardized tests and higher college attendance rates.
"What we're doing works, it works well," Massullo said. "Isn't it ironic that (the bill's opponents) are trying to take freedoms the Bill of Rights gave people and put it back in government's hands? Our duty is to our people, our students. We want to empower (parents) with the ability to pick the education they want for their children.
"… By empowering those less fortunate, we sow the seeds of responsibility and hope. That'll change our society, perpetuate our society and help us reach our goals. I'll press the green button for that all day long."
Also in favor of the bill was Rep. Chris Latvala (R-St. Petersburg), who cited recent findings of an Urban Institute study that showed the mostly minority students using the Florida Tax Credit Scholarship are 43 percent more likely to enroll in four-year colleges than like students in public schools, and up to 20 percent more likely to earn bachelor's degrees.
The study showed that outcomes are even stronger for students who use the scholarship four or more years, Latvala said. Those students are up to 99 percent more likely to attend a four-year college than their public school peers, and up to 45 percent more likely to earn bachelor's degrees.
Few Democrats were swayed. But Reps. Kimberly Daniels (D-Jacksonville) and Rep. James Bush (D-Opa Locka), both of whom are African-American, spoke in favor of school choice and voted for the bill.
"School choice is not the demon I believe it's been presented to be," Daniels said. "There's room for all types of schools and educational choices."