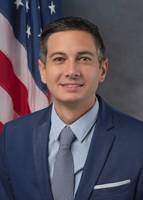 Rep. Vance Aloupis, R-Miami, narrowly beat his Democratic opponent in 2018 to represent Florida's 115th District, a seat held by former Education Committee Chair Michael Bileca. One of many freshman members serving this year on House education committees, Aloupis wants to become a legislative leader in early childhood development.
The Children's Movement of Florida's chief executive officer is carrying HB 1027 this session, which requires the state's Office of Early Learning to develop training and course standards for school readiness program providers.
"We have done a disservice to our public education system, and more importantly our children, by not professionalizing early learning," Aloupis said.
"The primary approach to education in Florida cannot be remediation."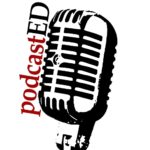 In this podcast interview, recorded April 1, Aloupis stresses that debates over the more than $1 billion spent annually on Florida's expansive early childhood programs should be given the same weight as debates in the K-12 arena.
"What I'm trying to do is build awareness and investment in the earliest years of children's lives … We wouldn't need to have a lot of these conversations about K-12 if we were doing better in early childhood," he said.
To learn more about Aloupis' views on early childhood education, listen to the podcast below.
Podcast: Play in new window | Download