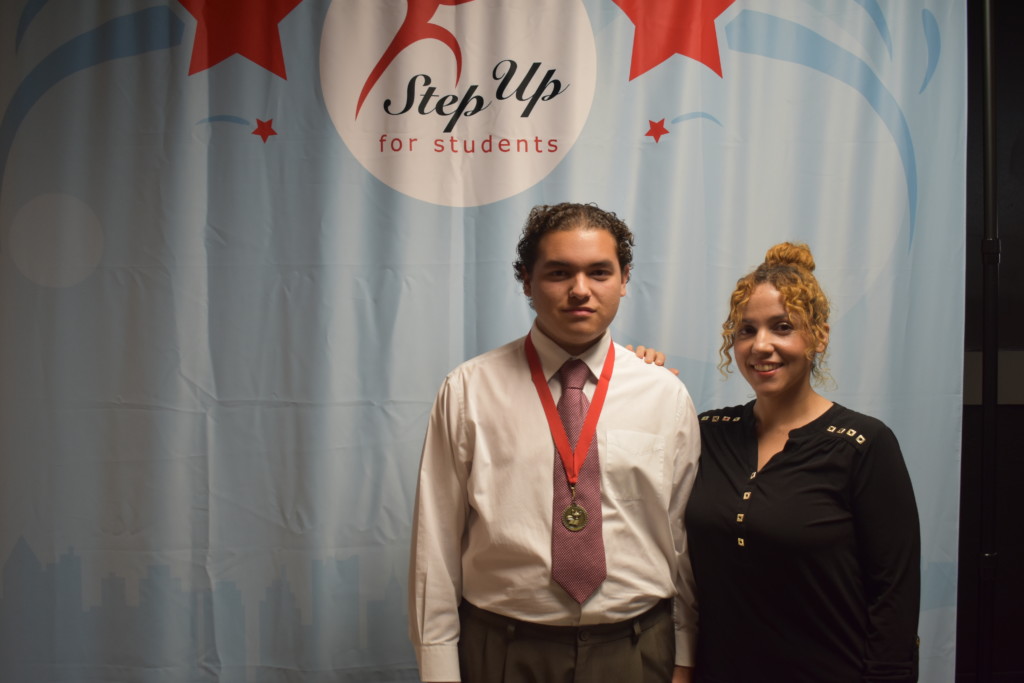 DAVIE, Fla. – Josh Carlson pulled up a chair in his guidance counselor's office at American Preparatory Academy, turned and greeted a visitor.
"Salve," he said, which is Latin for "hello."
The previous summer, the one he should have spent preparing for his freshman year of college, he taught himself Latin – and reflecting on what went wrong the year he attempted 12th grade for the first time.
His conclusion: "Just a lack of motivation on my part."
At least three people close to Josh – his mother, Kadirah Abdel, his principal, Soraya Matos, and his guidance counselor, Norman Levitan – agree. Each sensed a serious student inside Josh yearning for an opportunity to be set free. They found his lack of motivation a never-ending source of frustration.
The 17-year-old could be engaging with his teachers, capable of leading the class in deep discussions. He also could be disruptive and unmotivated, unwilling to complete his assignments on time.
Matos hoped having Josh repeat his senior year would be a wake-up call.
"I wanted to give him another chance," Matos said. "I believed it was a maturity issue and eventually he would understand that this was his last chance."
He did.
"I pondered the way I was doing things over the summer," Josh said. "I thought, 'Man, I got to really step up, because I'm repeating.' It was sort of the cataclysmic moment for me. I knew I had to do something to improve my study ethic."
A different kid
Josh never fit in at his neighborhood schools. While other kids were into pop culture, he was into Julius Caesar.
"He was very to himself, very shy," Abdel said. "The other kids were into stuff he wasn't interested in."
The other kids read Facebook posts. Josh read the dictionary.
"He was bullied and picked on," Abdel said. "That was my main concern. That's when I knew I had to take action here, do something."
Administrators at Josh's zoned public school wanted to place him in classes for emotionally challenged students. Abdel acknowledged that Josh "acted up," but disagreed that he had a disability. She was convinced he misbehaved because he was bored.
She learned about the Florida Tax Credit Scholarship managed by Step Up For Students, which hosts this blog. The scholarship allowed her to send Josh to the Sunset Sadbury School, a K-12 private school in Fort Lauderdale, when Josh was in seventh grade.
He moved to Alternative Education Foundation School, a nonprofit private school in Fort Lauderdale, the following year and stayed through his sophomore year in high school.
"Once he got to private school, he did a lot better," Abdel said.
But there were still issues.
"I didn't behave so well," Josh said. "I didn't get along with the students and the teachers."
Abdel finally turned to American Prep, a K-12 private school of 150 students with no more than 12 to a class. Matos, the principal, describes it as school designed for students who don't fit in at neighborhood schools. Kids who "fall through the cracks."
Josh thrived, passing his junior classes. But senior year was fraught with self-inflicted struggles.
He loves to learn, but on his terms.
"He enjoys reading and studying on his own," Abdel said. "Not necessarily being told, 'Okay, you have to study for this test.' He enjoys studying, but when he wants."
He speaks Spanish, Latin and Italian and wants to be a linguist. He writes poetry and enjoys Emily Dickinson, E.E. Cummings, Edgar Allen Poe and Walt Whitman. He is well-versed in Greek and Roman history and is fascinated with Julius Caesar.
"I'd like to write books about this stuff," he said. "Phonology. Nerdy things."
But first he had to graduate from high school.
The wake-up call
At one point last year, Matos said she thought her school wasn't the right fit for Josh. But where would he go? What school would make room for a senior who couldn't graduate?
In the end, she and Abdel thought it best for Josh to repeat his senior year at American Prep.
"I think it was the kick he needed, the wake-up call," Abdel said. "When he saw his friends graduate but he didn't, that's when he stepped up his game."
While those friends made plans for their freshman years at college, Josh wrapped his mind around another senior year of high school. He didn't have a job, so he had plenty of time on his hands.
What to do?
He reached for a copy of Wheelock's Latin, which he received a few years ago, and started teaching himself Latin.
"One day I was looking at it, staring at it, and I thought, 'I've had this for so long I should just learn it already,' " he said.
Once the school year started, his productivity extended beyond the classroom. He began mentoring younger students, sharing his experience as a cautionary tale. In February, he received a Turnaround Student Award during Step Up For Students' annual Rising Stars Award event, an honor for which Matos nominated him.
He graduated in May. He plans to attend Broward College this fall and is formulating plans for his future.
He wants work with words – foreign words. And he wants to visit Italy and Greece. Walk where Julius Caesar walked. Converse with the locals in their native tongue.
He can get by with his Latin and Italian and Spanish. But Greek? He doesn't speak Greek.
"No," he said. "Not yet."
About American Preparatory Academy
The K-12 private school has 150 students. More than half are on scholarships administered by Step Up For Students with the majority receiving the Gardiner Scholarship. Tuition ranges from $10,500 to $16,000 based on student need. The school has a comprehensive Exceptional Student Education program focused on the individual needs of each student. It also offers dual enrollment, summer classes, summer camps, athletics and extracurricular activities.