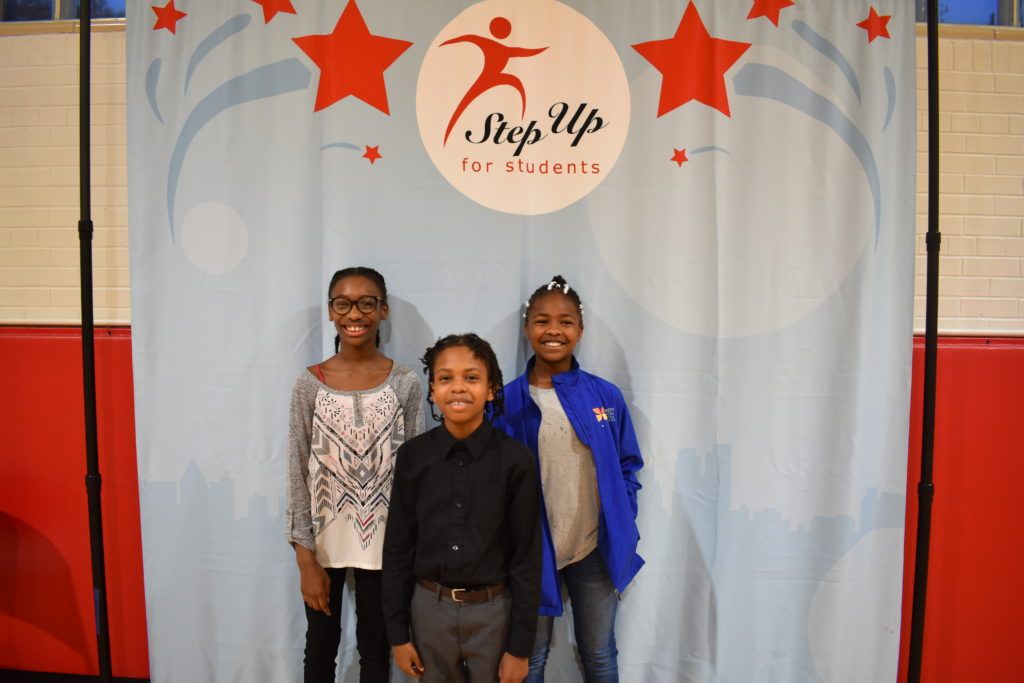 PENSACOLA, Fla. – Zanaya Chase wants to be a fashion designer. Or a scientist. 
Or, a fashion designer and a scientist.
For as long as she can remember, Zanaya has dreamed of designing outfits that are mall-hip or red carpet-chic. Lately, her creativity is leading her in a new direction: spacesuits. Functional and stylish.
"If a lady wants to go into space and she wants to look good, I got something for her," said Zanaya, a sixth-grader at the Dixon School of Arts & Sciences in Pensacola.
"Why not?" is her mother's response.
"I always tell her, 'You do what makes you happy. Do what you like and what interests you and not somebody else,'" said Zoila Davis, who is thrilled to hear her daughter talk confidently about her future.
"Just do something productive," Davis adds. "That's all I ask."
But getting Zanaya to this point wasn't easy. It took three schools, one hit motion picture, her inclusion in a school science project – and a chance encounter with an African-American female NASA scientist.
Expanding minds
Dixon School principal Donna Curry believes there's a switch inside each student that once flipped, unleashes unlimited potential.
She sees the Dixon School as a launching pad of possibilities for her students, nearly all of whom come from lower-income households and attend the K-8 private school with the help of a Florida Tax Credit Scholarship, managed by Step Up For Students, which hosts this blog.
"Many of our children have lost hope," Curry said. "They don't see themselves going anywhere or doing anything other than what they see (on the streets). So to turn that light on and for them to say, 'I want to be an engineer,' or 'I want to be a scientist,' or 'I want to be a fashion designer,' or 'I want to be a chef,' and know that the light is on, we found the switch."
For 12-year-old Zanaya, who attends Dixon on a Florida Tax Credit Scholarship, the turnaround came in stages, the first of which arrived when her mother enrolled her at the school as a fourth grader.
Zanaya had attended her neighborhood school for two years and had passed her classes but didn't feel she was learning anything. She attended a private school in third grade but didn't find it a good fit.
Meanwhile, life at home wasn't easy. Her parents struggled with trying to make it as a family, and Zanaya was shuttled back and forth between her father in Miami and her mother in Pensacola.
Zanaya's aunt, Margo Long, noticed her niece never seemed happy.
"You could tell she had a lot of heaviness on her," Long said. "She was in a dark place."
But once at Dixon, Zanaya quickly became entranced with the school's arts focus. Founded in 2008, the school's goal is to integrate core academics, engaging field trips and exposure to world-renowned visiting artists. Students are encouraged to experiment with materials such as clay, marble and copper and are introduced to professional dancers, musicians and actors.
Another pivotal moment for Zanaya came when she saw the movie Hidden Figures, a film about a trio of African-American female mathematicians and engineers at NASA. She made yet another leap when she became part of a science project that required her to test water samples and interview fishermen to determine which fish inhabited a nearby creek.
Zanaya's findings earned her the status of "citizen scientist" and catapulted her to the exhibition floor at the American Geophysical Union in New Orleans. Her biggest boost of all came at the conference, where she met a real-life African-American female NASA scientist.
Hope for the future
Working alongside her fellow students in the mud at the creek motivated Zanaya. In the second phase of the project, the students identified insects that are part of the food chain. Once again, they were invited to the American Geophysical Union conference, this time in Washington, D.C.
The trio has begun work on the next phase, which requires them to develop their own questions about life at the creek and research answers. Another trip to the America Geophysical Union conference later this year could be in their future.
Zanaya's mom is thrilled that her daughter now comes home from school eager to share what she learned that day.
"Her mind has really opened," Davis said. "It's been a complete turnaround. She's very independent. I don't have to check on her with her schoolwork. She's on top of her assignments. She communicated with her teachers. She gets good grades.
"They really did find that switch."
About the Dixon School of Arts & Sciences
Founded in 2008, the private K-8 school offers fine arts, science, technology, engineering and math. The school blends core academics with field trips and the arts. Tuition is $4,600 plus an additional $2,400 in registration, fees, books and supplies, transportation and field trips. More than 90 percent of the students are on scholarships administered by Step Up For Students.