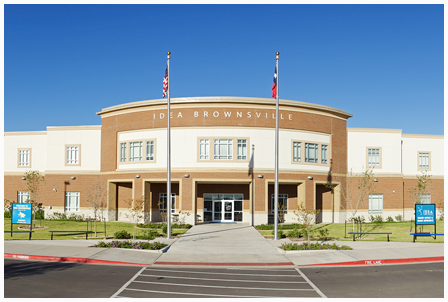 Adam Miller, who has led the Florida Department of Education's Office of Independent Education and Parental Choice for nearly six years, is leaving the agency for a job with IDEA Public Schools, a Texas-based non-profit charter school operator looking to expand into Florida.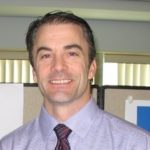 Miller, 48, who started at the DOE in 2008 as its charter schools director, will be IDEA's vice president of advancement in Florida. His new job begins Monday.
"Florida has seen such tremendous success over the last 15 to 20 years with the highest graduation rates ever," Miller said. "There have been great strides in closing the achievement gap, and I'm incredibly proud to have played some small role as part of a really great team."
In 2021, IDEA plans to open four K-12 schools in Hillsborough County, which includes Tampa.
Going to IDEA, Miller said, offers him the opportunity to leverage his experience with a "high-impact" organization that shares his own views on education: "Every kid deserves access to a high-quality education to prepare them for college, a career and life."
Dan Fishman, IDEA's vice president of growth, did not characterize Miller's role with the DOE as "small." He referred to Miller as "the Ulysses S. Grant and Eisenhower of Florida education."
Fishman said IDEA is expanding into Florida due to a need for more educational options for low-income students.
"Florida is similar to Texas in a number of ways: demographics, population and the percentage of students in poverty," Fishman said. "In Florida, there's been no proliferation of high-quality, non-profit charters to help serve low-income students. There's a tremendous unmet need.
"There are opportunities now with the Schools of Hope legislation that focused on opening the door" to expand the number of neighborhoods in which charter schools can open.
Fishman said IDEA hopes to eventually open schools across the Tampa Bay area – wherever there is the most need. IDEA currently operates 96 schools in Texas and Louisiana, serving nearly 53,000 students.
Before joining the DOE, Miller founded Hope Center Charter School, a public charter school for students with autism and other special needs, in Stuart, Florida. He spent five years as Hope Center's executive director.
Miller earned a master's degree in education at Florida Atlantic University in 2007 and is working on his doctoral dissertation in education policy at Florida State University. He and wife Jennifer plan to relocate with their three children from Tallahassee to Jacksonville. 
Editor's note: This version reflects updated numbers on IDEA schools.