As students begin returning to classrooms, I can't help but notice that some parents are willing to risk it all for their child's education.
Many are not satisfied with their current learning environment and have taken extreme measures for a chance to have an equal opportunity. Reports across the United States reveal that parents lie, cheat, and find loopholes to beat the system because they want their children to have a better chance than they did.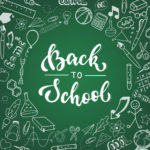 Recently, the Chicago Tribune reported that some parents are willing to give up their guardianship in order for their college-bound child to qualify for financial aid. A loophole in the system prevented some qualifying low-income families from not receiving their due funding.
A few years back, an Ohio mother lied about her address so her daughters could attend better district schools – and ended up in jail. Another mother, homeless and unemployed in Connecticut, was arrested for enrolling her 5-year-old son at an elementary school he wasn't zoned to attend.
These parents' actions highlight that policymakers aren't doing enough to help public education fulfill the promise of equal opportunity.
The fight is not over. And Florida Voices for Choices will help them fight for their children.
Although all children from various socioeconomic backgrounds deserve a quality education, that education will look different for each family – because no one size fits all.
Some families can afford to move into neighborhoods that have A-rated district schools.  Other families may opt to send their kids to charter or magnet schools if they are lucky enough to get accepted.
But many families don't have the means to send their kids where they want. They may have an opportunity to receive a scholarship or voucher, but countless do not. These parents must fight to send their kid to a learning environment that works best for them.
In Florida, the fight continues to end scholarship waiting lists. Step Up For Students, the state's largest scholarship funding organization, still has a growing waitlist for the Gardiner Scholarship, a program serving nearly 14,000 children with special needs.
More than 20,000 families applied for the scholarship this year, but there is not enough money allocated for the program in the state budget to fulfill demand.
Those parents need certain therapies for their kids, and many traditional schools don't offer that. A scholarship could help them cover the cost. For years, they shared with lawmakers their desire to see an increase in funding.
Their fight is not over.
Nearly 18,000 other families will be getting off a waitlist this school year to receive the Family Empowerment Scholarship, a program that serves low- and middle-income families that might not have been able to afford tuition at private schools.
One of those parents is Mikekisha Turner, a single mom with three children who struggles to make ends meet in Miami. In Mikekisha's neighborhood, many things aren't accessible to all. She wants her children to be in a school with happy teachers. Without a good education, she knows her children will struggle in life. That's why she believes equal opportunity means having the power of choice.
Mikekisha's fight is not over.
That's why training parents to advocate for policies that matters to them makes a difference. Advocate parents are more informed about options available to them and may not have to resort to extreme measures like criminal behavior in order to help their kids.
At Step Up For Students, my team's role is anchored in grassroots mobilization. Florida Voices For Choices strives to expand the coalition of faith leaders, parents, and other advocates in support of school choice. We educate all advocates on policies, laws and threats that directly impact the scholarship programs. We train advocates to testify before legislative committee hearings, write letters to editors in their local newspapers, and participate in educational campaigns. We work together to help all children have a chance to succeed in varying educational environments.
Why?
Because we know the fight is not over.