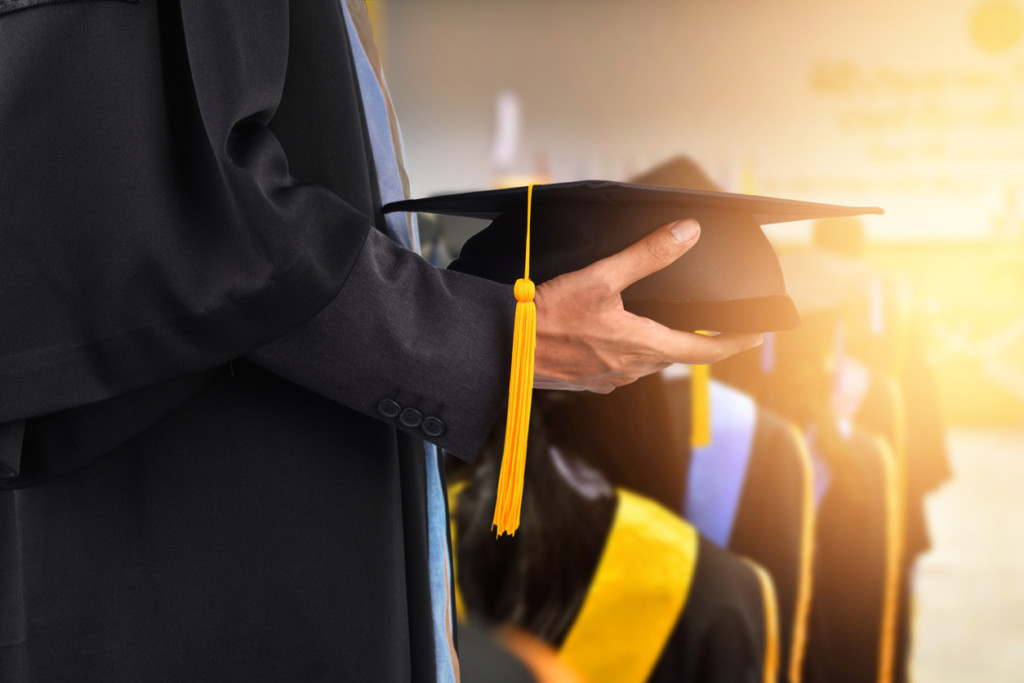 Graduation rates for students in the Florida Tax Credit Scholarship program declined slightly in 2018-19 according to a new report from Step Up For Students.
Of the 2,648 high school seniors using the scholarship, 94.1 percent earned a high school diploma in 2018-19. That's down from 95.1 percent in the previous year and from 94.6 percent in 2016-17, the first year with reported graduation rates for the scholarship program.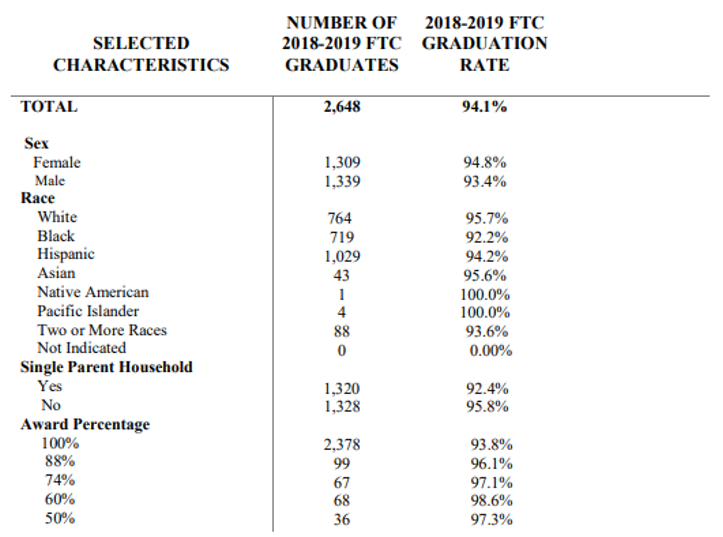 Step Up For Students in 2018-19 provided scholarships to 99,735 students who attended one of 1,802 participating private schools. The scholarship program is restricted to students living in households earning less than 260 percent of the poverty level, or about $66,000 for a family of four. The average student participating in the program in 2018-19 lived in a household earning just $25,755. Of those students, 68 percent were black or Hispanic; 54 percent lived in a single-parent household.
Step Up (which hosts this blog) manages five scholarship programs, including the nation's largest privately funded scholarship program, the Florida Tax Credit Scholarship.
According to the report, religious schools saw higher graduation rates than non-religious schools, with Episcopalian, Islamic/Muslim and Seventh Day Adventist schools achieving 100 percent graduation rates.
Nine in 10 students (93.8 percent) who qualify for the federal free and reduced-price meal program graduated, while 97.3 percent of students at the highest threshold of eligibility graduated.
Females were more likely to graduate than males, but only by a 1.4-point margin.
Black and Hispanic students graduated at a rate of 92.2 percent and 94.2 percent, respectively, both slightly below the 95.7 percent for white students.
The graduation rate for scholarship students cannot be compared to Florida's public school graduation rate. The Florida Department of Education uses a four-year cohort method that tracks students starting in their freshman year. Florida's public school graduation rate from 2017-18 (latest available) stands at 86.1 percent, a massive improvement since 2003-04.