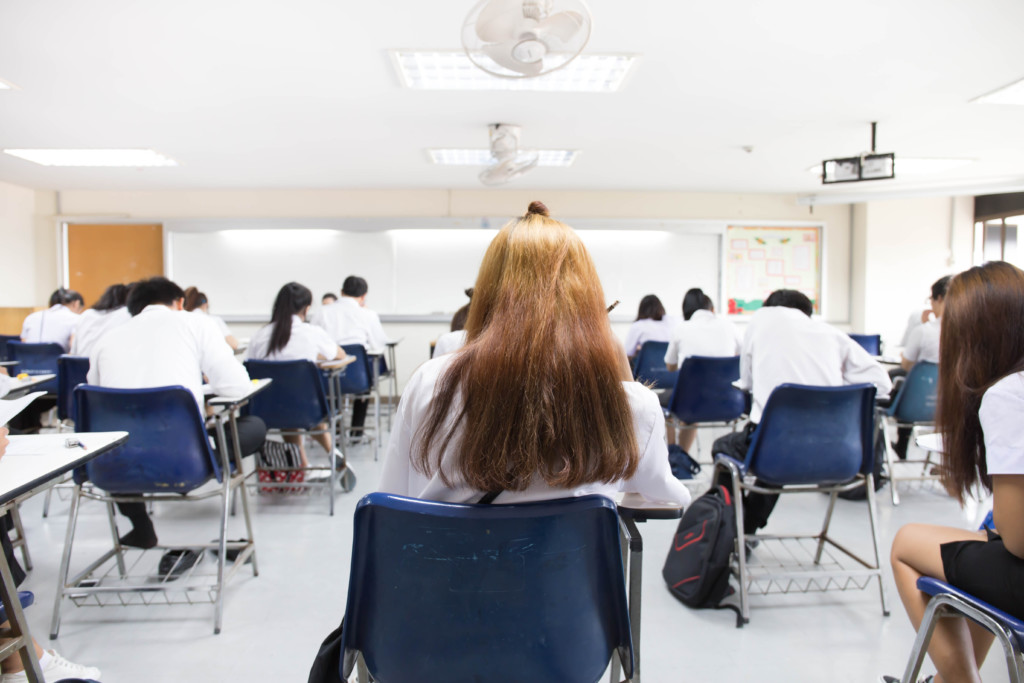 The performance of American 15-year-olds in reading and math has remained stagnant for the past two decades according to results released this past week from the Organisation for Economic Co-operation and Development (OECD). Meanwhile, the achievement gap in reading between high- and low-performing students has grown wider.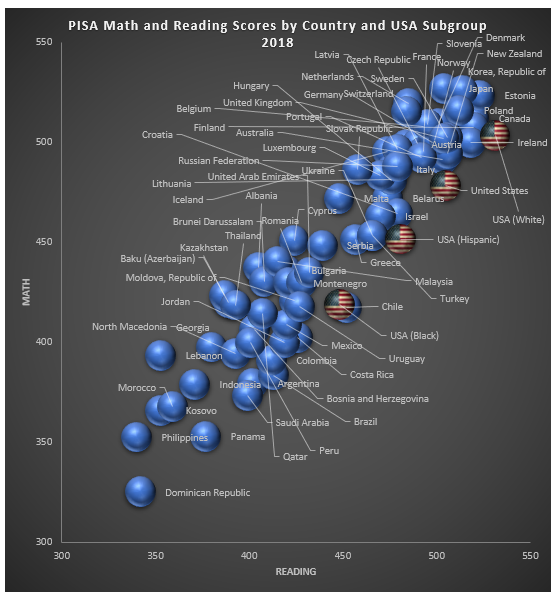 The less-than-stellar results from the exam, the Program for International Student Assessment (PISA), mirror recently released scores from the National Assessment of Educational Progress (NAEP), which I described in an earlier post as an Agincourt-level disaster.
Chile is the country most closely resembling the math and reading scores of American black students; Turkey most closely matches the combined achievement of American Hispanic students. Yet the United States spends more than twice as much per pupil as either Chile or Turkey.
Even the scores for American white students, while internationally competitive, appear less than impressive.
Estonia scores a bit higher while spending half as much per pupil as the United States. Moreover, scholars have made us aware that higher-income American families spend lavishly on enrichment options for their K-12 students (tutoring, club sports, etc.), and that this spending has increased steadily over time.
How many Estonian families do you reckon spend $8,872 per child per year on enrichment spending? Since the average American income is more than $26,000 per person higher than that in Estonia after adjusting for purchasing power, I'm going to walk out on a limb and dare a guess: Not many.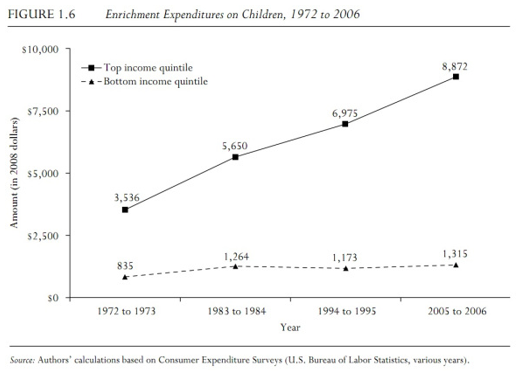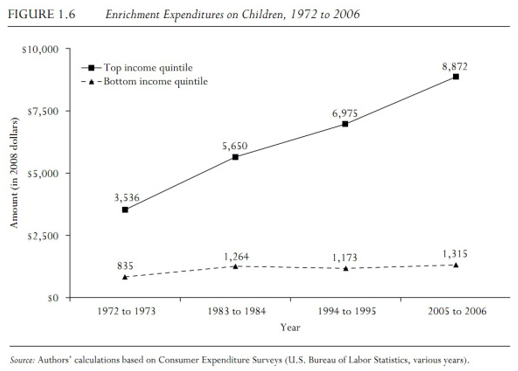 And, while enrichment spending apparently has little to do with improvement among low-income students (the trend in such spending is flat since the early 1980s), that isn't the case among advantaged students. Richer in schools twice as well funded but underperforming is not a great place for America's highest-performing subgroup to find itself vis-à-vis Estonia.
Even without these latest PISA results, but reinforced in light of them, it's clear that without the benefit of lavish enrichment spending and other related advantages, the high levels of spending in American schools appears broadly ineffectual for students of color.