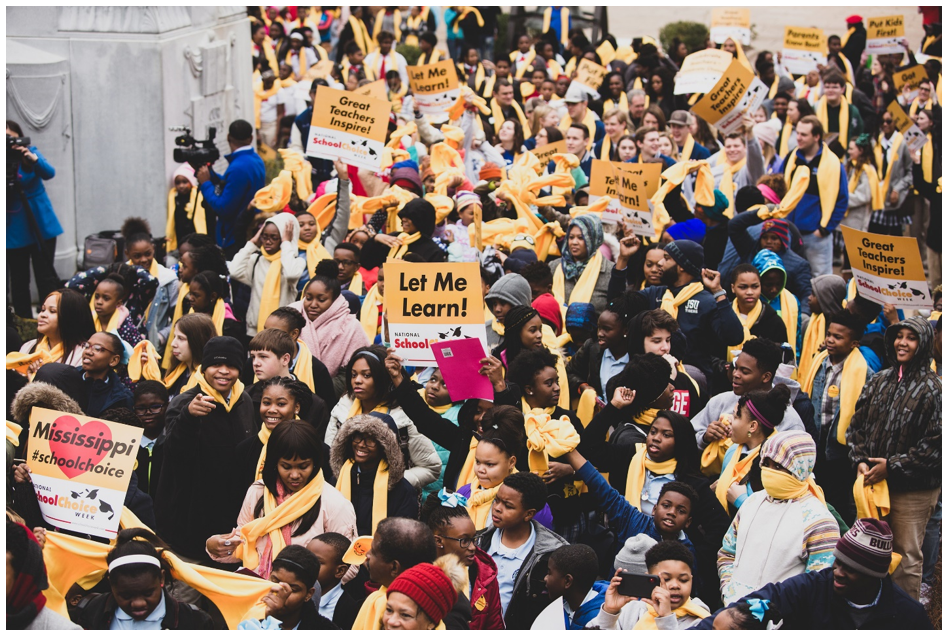 National School Choice Week, set for Jan. 26-Feb. 1, is a time to celebrate the progress made in the expansion of schooling options for families. Within the lifetime of this author and many of you readers, only parents who could afford to strategically purchase real estate or pay for private school tuition on top of their district taxes could exercise choice in education.
We've come a long way from that system. For instance, in Florida, hundreds of thousands of students make use of various forms of choice. Of Florida's 3.4 million preK-12 students, 47 percent attended a school of their choice during the 2017-18 school year.
Of that number, more than 292,000 attended charter schools, nearly 263,000 took advantage of open enrollment options, and more than 226,000 found seats in choice and magnet programs within public school districts. Another 87,591 participated in home education programs and 159,297 took advantage of career and technical education public high schools.
Florida families will have much to celebrate next week, but there's still much more to do.
Families are best served by a set of options both diverse in educational approach and reasonably proximate to the family. In Florida, there are 1,818 schools serving low-income students through scholarships, 1,660 district magnet programs and 655 charter schools. Meanwhile, the ability for families to choose district schools other than their assigned school has improved.
That's a good start, but there's a catch: Many of these schools have students on waitlists. While the number of proximate "good fit" schools is a blessing, sitting on the waitlist for a proximate "good fit" school feels like a curse. The ability to scale high-demand schools is crucial.
Here are the results of an EdChoice poll that queried parents' schooling preferences by type. The results show that while more than eight in 10 American students attend public district schools, only about three of 10 parents said they prefer a district school.
EdChoice and others have asked polling questions like this one by sector. In this example, approximately four times as many people preferred private and charter schools as actually attend those schools. This result indicates a certain level of dissatisfaction with district schools in the abstract, but that does not mean that in a truly demand-driven system, parents would lead a mass exodus from district schools.
The bottom bar of the graph shows that neither charter nor private schools have anything like the capacity to take a mass exodus. Adding school supply inevitably represents an incremental endeavor.
A rich empirical literature in Florida and elsewhere indicates that district schools show improved performance in the face of competition. Districts also can develop specialized schools focused on high-demand offerings. Choice therefore represents a good strife rather than a dire threat to districts.
While all families want their children to have a safe school that will equip them with the knowledge and habits necessary for success in life, there are a great many paths up that mountain. The most important mix of school offerings is not by sector but rather by focus. While there is a limited number of school sectors, there is a great desire for variety.
Families are diverse in their educational desires, with some preferring an arts focus and others preferring a STEM focus. Many families want classical education, and America has a variety of culturally differentiated schools. Many families need a second-chance school that specializes in helping students who have fallen behind catch up, others desire programs and schools with deep experience in helping students with disabilities.
Many families desire industry training, but others want their kids to get a perfect score on their college entrance exam. Arizona has charter schools focused on equestrianism that do quite well academically. (Your author's sisters would have given their two front teeth to attend one of these schools.)
It is an act of hubris and folly to attempt to be all things to everyone within a single school. The best-case scenario would be to become the jack of some trades and the master of some.
Education, of course, also happens outside of "school," and at this point Florida is close to the only state to recognize this, although only in a very modest way. Nevertheless, innovators are developing the technology and practices needed to allow students to engage in multi-vendor education.
There will be thousands of celebrations next week, which are needed and appropriate. But then we'll have to roll up our sleeves and get back to work. The education freedom movement has come a long way, but we have a good long way yet to go.