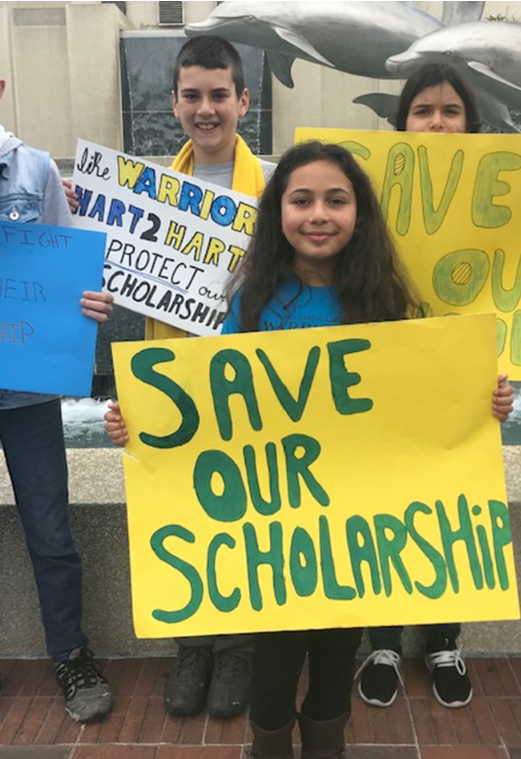 TALLAHASSEE – More than 100 black and Hispanic pastors from throughout Florida are gathering at the State Capitol for a news conference set for 1:30 this afternoon to denounce what they are calling attacks on the Florida Tax Credit Scholarship program.
The Florida African American Ministers Alliance for Parental Choice says these attacks threaten to evict tens of thousands of low-income, mostly black and Hispanic students from the schools their parents chose for them.
At issue, they say, are efforts by two state representatives, Anna Eskamani, D-Orlando, and Carlos Guillermo Smith, D-Orlando, to persuade corporate donors to end their contributions to the scholarship program that serves more than 100,000 lower-income students, three-quarters of whom are students of color.
Eskamani and Smith in recent weeks have sought changes in policies at some private schools they consider discriminatory to LGBTQ students. The ministers argue that their calls for a corporate boycott are resulting in fewer scholarships for all students, no matter which schools they attend.
Scheduled to speak at this afternoon's event are Robert Ward, pastor of Mount Moriah Missionary Baptist Church in St. Petersburg; Louis Vega, pastor and founder of The Way Christian Academy in Tampa; the Rev. H.K. Matthews, a civil rights icon from northwest Florida; Elijah Robinson, a Florida Tax Credit Scholarship student who was bullied over his sexual identity prior to transferring to The Foundation Academy, a faith-based private school in Jacksonville; and Nadia Hionides, principal of The Foundation Academy.
The ministers alliance played a key role in the successful fight against a lawsuit brought by the Florida Education Association and other groups in 2014 that challenged the Florida Tax Credit Scholarship program and argued it steered money to private religious schools.