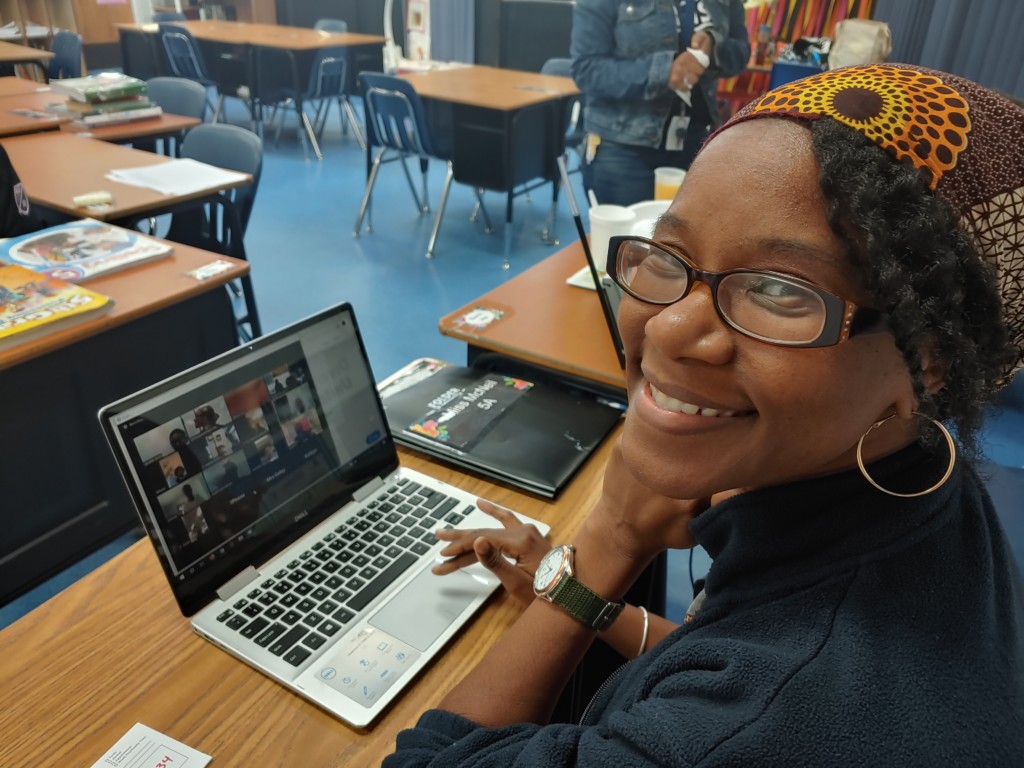 Stacy Angier figured it was only a matter of time.
Three days before the announcement of a statewide school shutdown, the principal of Abundant Life Christian Academy had been privy to updates on how Covid-19 was ravaging Broward County through her volunteer position as a commissioner for the North Broward Hospital District.
Determined that no virus was going to stop learning at Abundant Life, Angier made a decision. At the next morning's faculty meeting, she dropped the bombshell: Teachers would transition to virtual education and they had two days to learn how.
"I said, 'It's up to you to keep your job, and it's your job to teach your kids,' " Angier recalled.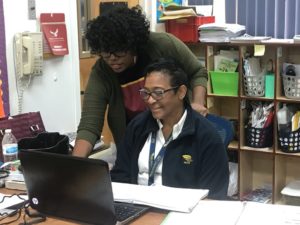 A couple of teachers were familiar with Google Classroom, a free service that allows educators to virtually create, distribute and grade assignments. The platform also streamlines file sharing between teachers and students. They helped train their colleagues at the school, which educates 462 students in preschool through 11th grade in Margate, a community about 15 miles northwest of Fort Lauderdale.
"A lot of teachers were excited," said Patricia McNeil, a fifth-grade teacher.  "We do have a few who were not as tech savvy, but we all came together. We discussed apps we had used and we started learning together."
A father who worked at an online university provided additional training, and soon, Abundant Life faculty felt confident about making the transition. School officials let families know they could come by to pick up their child's textbooks and supplies. They issued their supply of Google Chromebooks to those who lacked appropriate electronic devices and ordered 30 more.
One day later, students and teachers embarked on their virtual education journey.
"I love this!" parent Rachel Allen wrote on the school's social media page. Just two hours into her daughter's remote learning, Allen said she was amazed at how "awesome and organized" everything was.
Annick Joseph, whose kindergartener and third-grader attend Abundant Life, also offered rave reviews.
"It is moments like these that confirm I made the right decision to become part of the (Abundant Life) family," Joseph posted.
Not that there weren't a few hiccups. At first, teachers providing enrichment programs, such as art, were fully participating.  Some parents found that overwhelming, so the administration decided to limit online offerings to core subjects – math, English, history and science. For now, enrichment is optional, offered as a way for kids to have fun in an environment that could feel like quarantine.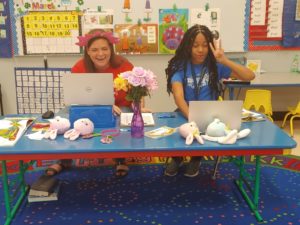 Some teachers who teach older students are using Google Zoom to conduct live lessons. All lessons are recorded for children who can't make the scheduled time because they are sharing the device with siblings or who need to review the lesson.
"It allows the students to interact with their classmates and their teachers," said McNeil, who engages her students in a dialogue to ensure they pay attention during her twice-weekly lessons.  She said the students are enjoying the interaction.
"Some are already logged on before I am," she said.
Angier said one class sang "Happy Birthday" to a student whose party was canceled due to Covid-19.
"I think we made a mama cry," she said.
Angier said she's proud of her staff for adapting so quickly during stressful circumstances. Because of their hard work, student progress remains uninterrupted. She expects spring break, which begins today, will give everyone time to work through any additional challenges.
 "We have to learn how to live differently in the midst of what we're going through," Angier said. "It would be tragic if it were a wasted year."