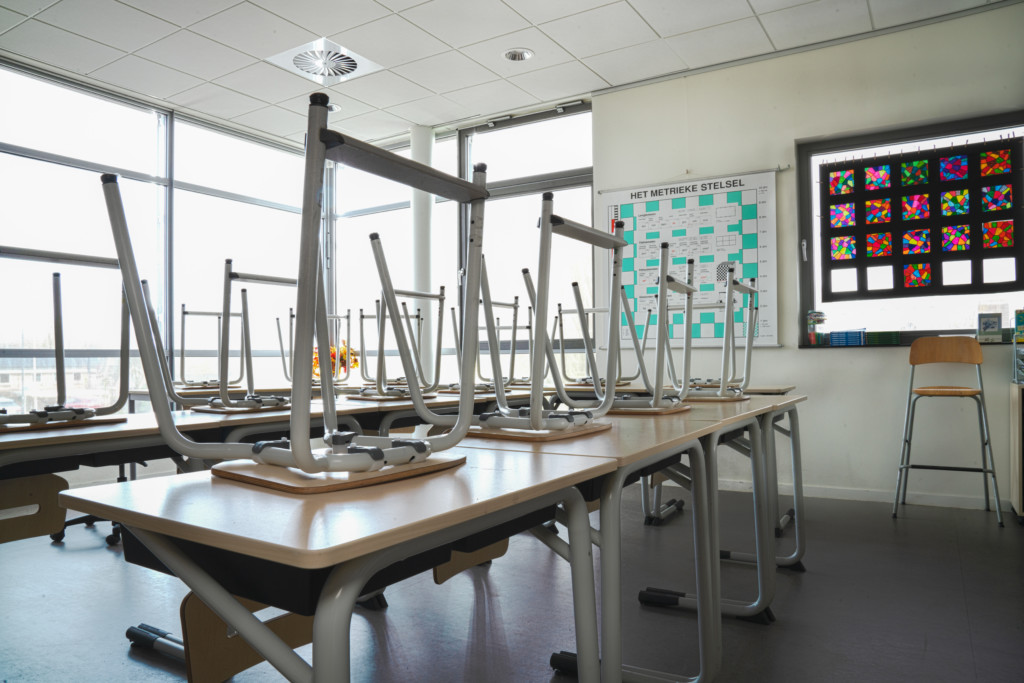 Florida Education Commissioner Richard Corcoran issued emergency orders Tuesday waiving certain requirements for education impacting both public and private schools. The order "waives strict adherence of Florida's education code" for public schools, universities and colleges and private schools in Florida.
Specifically: 
Public schools are advised to remain closed through April 15 but must provide education through non-classroom based means until then.

Districts are required to provide equivalent services for students with 504 plans or Individual Education Plans, including continuing to provide virtual services for those attending private schools.

Career, professional, technical and adult education instruction shall be provided through non-classroom means. The same applies for vocational rehabilitation and blind services.

Colleges are advised to provide education services virtually.

K-12 assessments are waived for the remainder of the year for public and private school students. Seniors attending public schools will not be required to pass end-of-year exams to earn a diploma.

School grades have been cancelled for the remainder of the academic year.

Assessments for Voluntary Prekindergarten students, including school readiness assessments, are waived.

Private schools accepting scholarship students are not required to maintain "direct daily contact" and may provide non-classroom-based instruction to fulfill attendance requirements.

Districts are allowed to use certain unspent funds, including

Title II funds

, to help low-income students purchase electronic devices to facilitate remote learning.

Districts are allowed to use unspent funds from the Safe Schools fund and Mental Health allocation to provide virtual or telephonic mental health counseling for students.

Teacher certifications set to expire during this time will not expire.
Though not specifically mentioned in the order, Step Up for Students, the nonprofit scholarship funding organization that hosts this blog, confirmed that private schools that have access to Title II funds may coordinate with their local public school district to use the unspent funds to help students purchase electronic devices to provide educational services virtually.
Step Up administers several private school scholarship programs in Florida including the Florida Tax Credit Scholarship which funds more than 100,000 scholarships for low-income students.