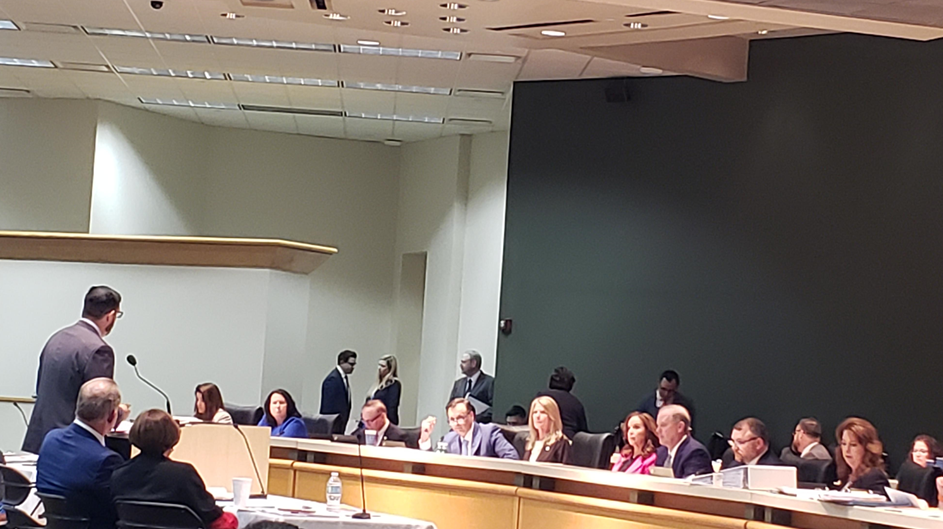 The Senate Appropriations Committee voted along party lines today to bolster and align two state scholarship programs that provide education choice to economically disadvantaged students.
SB 1220, a bill that spells out rules for teacher training and qualifications, also includes provisions aimed at aligning policies between the new Family Empowerment Scholarship, adopted last year and serving 18,000 students, and the Florida Tax Credit Scholarship, created in 2001 and serving 108,000 students.
Both scholarship programs serve students from lower-income and working-class families. The primary difference is that the Florida Tax Credit Scholarship is funded by corporations that receive a 100 percent tax credit, and the Family Empowerment Scholarship is funded directly from the state education budget.
The final vote was 13-8, with all Republicans supporting the bill. The bill now heads to the Senate floor. A similar bill in the House, HB 7067, is awaiting action on the floor there.
Several parents whose children receive scholarships attended the hearing in support of the bill, including Natalie Gillespie, a mother of nine from Tallahassee. She called the scholarships "life changing" and said her youngest three daughters, who are adopted, "can be nurtured in a smaller environment that is not as overwhelming to them." Her son, now a successful employee at an insurance company, was able to attend a faith-based school that provided spiritual training and a "moral compass."
The bill would increase the allowed enrollment growth in the Family Empowerment Scholarship. Under current law, the program can grow by up to 0.25 of total public school enrollment each year, which is roughly 7,000 students. SB 1220 and HB 7067 both increase that growth to 1 percent, or roughly 28,000.
A strike-all amendment proposed by Education Committee Chairman Manny Diaz, R-Hialeah, was intended to give clear priority to renewal students in both programs and also provided for a gradual increase in household income eligibility over time. That provision allows the eligible income level in the Family Empowerment Scholarship, currently 300 percent of federal poverty, to increase by 25 percentage points in the next year if more than 5 percent of the available scholarships remain unawarded.
The provision is also in the House bill. The income limit for Tax Credit Scholarships would remain at 260 percent of poverty.
Other parts of the bill approved today included:
Allowing Florida Tax Credit Scholarship students to continue receiving the scholarship until they graduate from high school or turn 21, aligning it with the Family Empowerment Scholarship provision. Now, Florida Tax Credit students must reapply each year.
Allowing Florida Tax Credit Scholarship students whose scholarships were not renewed due to a lack of funding to transfer to the Family Empowerment Scholarship.
Allowing students in the Family Empowerment Scholarship program to take up to two state-supported virtual courses each year without cost. That provision already applies to Florida Tax Credit Scholarship students.