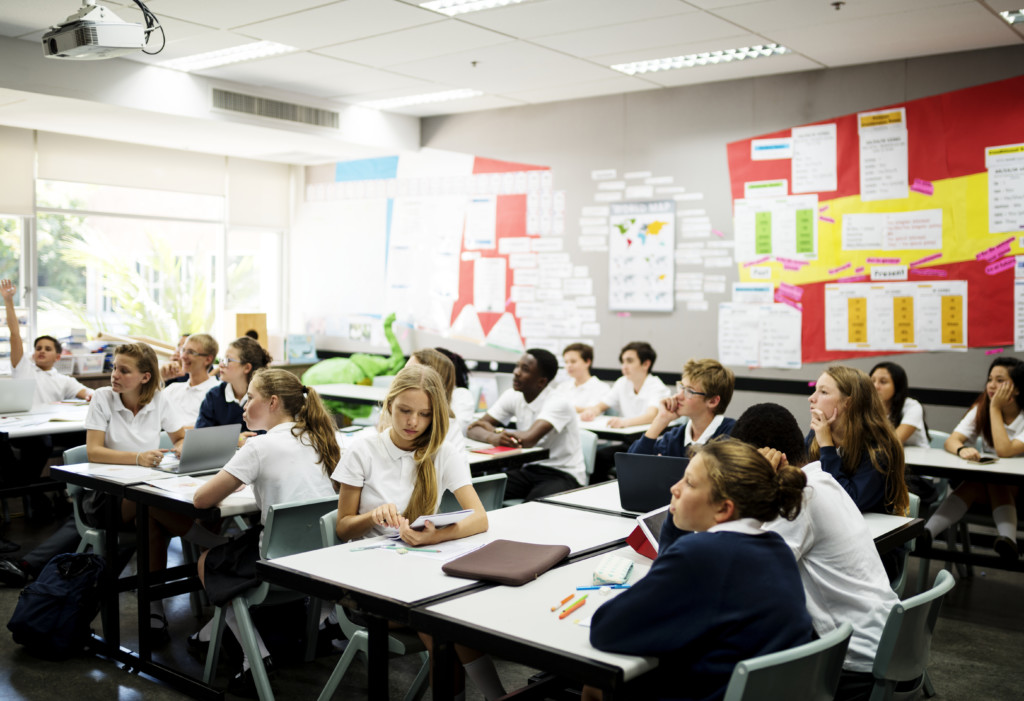 The 43 Catholic schools serving 15,000 students in the Diocese of Orlando began making preparations for the Covid-19 pandemic in February. It knew then, said Superintendent Henry Fortier, that "this virus posed, in some instances, potential extinction for us."
By mid-April, a handful of families at virtually every school – maybe 150 total – were saying they couldn't pay tuition for the remainder of the school year, creating uncertainty for re-registration for the fall. Since then, the numbers have risen into the hundreds, as parents throughout Central Florida's tourist-dependent economy have been laid off and furloughed.
"As the storm comes in, the waves are getting bigger and bigger," Fortier said.
Private schools throughout Florida are feeling it.
Some 73 percent of the 327 private schools that immediately responded to a survey sent out Monday by Step Up For Students (which hosts this blog) said they were experiencing a decline in re-enrollment rates compared to this time last year, while 75 percent agreed many non-scholarship parents were telling them they couldn't pay tuition next year. Sixty-two percent said the response from parents was enough to make them worry about the school's viability for the 2020-21 school year. (The survey was sent to nearly 2,000 schools, so these results should be considered preliminary.)
Fortier's hurricane metaphor is apt. It's impossible to tell, this far out, how strong the economic storm unleashed by Covid-19 will be when it makes landfall. At the same time, it's clear the threat is real, the damage could be extensive, and some structures are more vulnerable than others.
Schools with strong majorities of students using choice scholarships have more of a financial buffer. But those with more non-scholarship parents may be in for an especially rough spell.
"You pull 30 to 40 kids out of a school with 200 to 250 students, that can be dramatic," Fortier said. "If I can't reduce my staff … where does the money come from? Pennies from heaven? This may very well mean closure for many non-public schools around the state."
"This is definitely a very serious issue. And I am confident that some schools will not survive this," Michael Burroughs, executive director of the Florida League of Christian Schools, said in an email. "Personally, I think REALLY small schools that are accustomed to living on shoestring budgets will eke this out. I think larger schools have the savvy to leverage capital to manage this crisis. I think the greatest risk is the average school with 100 to 300 students. I think those have the potential to be the hardest hit. And you know as well as I do, that is the majority of religious schools in the state."
Florida has one of the biggest private school sectors in America, with 2,700 schools serving 335,000 students in K-12. About 160,000 of those students use choice scholarships for students disadvantaged by poverty or disability.
Economic slumps are always tough for private schools. During the Great Recession, the number of private schools in Florida fell from 2,304 in 2005 to 2,064 in 2008, a 10 percent reduction. This, even though the number of students using the Florida Tax Credit Scholarship for low-income families grew by 14,322 during that span.
Fortier said about a dozen schools in the Orlando diocese fit that smaller-school profile that may put them at risk if enrollment declines significantly.
All 43 schools in the diocese applied for forgivable loans from the Paycheck Protection Program, the federal relief stream for small businesses and nonprofits that appears to be the biggest source of federal help for private schools. The PPP is, at best, a Band-Aid that can help sustain a school for two months. And many private schools have yet to get that.
Three schools in the Orlando diocese were approved during the first round of the PPP, which got a second infusion of money, $310 billion, late last week.  According to the initial results from the Step Up survey, 82 percent of the 327 respondents said they applied to the PPP. Thirty-two percent said their applications had been approved; 64 percent said their applications were pending.
To be sure, all education sectors are facing the strain. The Council of the Great City Schools warned Tuesday that nearly 300,000 teachers could be laid off in the biggest urban districts without more federal relief. At the same time, there's a strong case to be made that big hits to private school enrollment will have negative repercussions on school districts, which will have to teach more students with less money in unprecedented circumstances (see here, here, here, and here).
Some private schools are doing everything they can to keep that from happening.
Many private school parents whose children were not using choice scholarships may not realize such scholarships are available, Fortier said. Schools in the Orlando diocese are working hard to make sure parents now in a bind understand they may have options like the Florida Tax Credit Scholarship and Family Empowerment Scholarship.