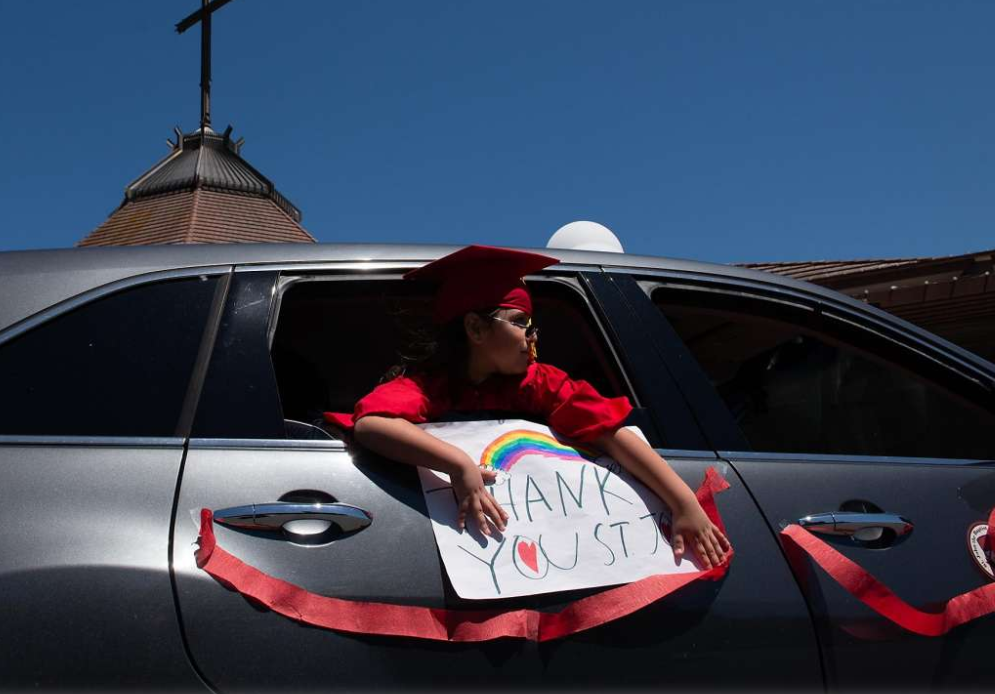 We can always use more examples of teamwork. Public-school officials have such an opportunity before them as schools prepare to re-open and should to seize it – and resist calls to resort to turf warfare.
In March, Washington provided additional resources through the CARES Act so that school districts can help their schools and private schools with COVID-19-related needs. Federal officials began distributing the money just as some public-school officials objected to federal guidance on how school administrators were to use the spending.  
Before taking sides, an honest—perhaps generous, in some places—assessment of school district activities during the pandemic is that school responses across the U.S. were uneven. When school buildings closed, some public officials either waited weeks to deliver any instruction to students quarantined at home or failed to do so at all. Those who observers say responded quickly, such as the ones in Miami-Dade and charter schools in low income areas in Philadelphia and Arizona, deserve credit, but by the middle of May, reports indicated that more than two-dozen large districts across the U.S. had made online work meaningless by not grading students.
The lackluster response helps to explain why recent polls have found that 40-60 percent of parents are considering homeschooling this fall. Fear over another outbreak after students are back in close quarters may also be on parents' minds, but school districts that failed to follow through during the pandemic has some parents wondering if they could do better themselves.
School districts have another chance to earn the confidence of families, though. In April, Education Secretary Betsy DeVos said that districts should use CARES spending to provide services to private schools based on a private school's total enrollment, not just the number of students in need attending private schools.
Things get technical quickly with this provision, but the usual suspects in unions ignored the details and said districts should ignore the guidance, claiming "this funnels more money to private schools."
In reality, the main federal education law, now called the Every Student Succeeds Act, says that low-performing private school students in low-income areas can get help from public schools. This part of the law, called "equitable services," includes tutoring and summer school. Private school officials must work with public school leaders to determine how the help will be delivered.
With the new COVID-19 spending, the Education Department said that equitable services should help all students—public and private—not just struggling students. Why? Because CARES Act money is emergency spending, not annual spending for students in low income areas.
Just as with the delivery of traditional equitable services, private school leaders and students will make these plans with local district schools—giving traditional schools the chance to show private school families that public schools can help them.
Districts have another reason to make the most of equitable services now: As groups such as Ed Choice have explained, if private schools close, taxpayers could see K-12 costs increase during the recession.
We are still plumbing the depths of a financial crisis, and smart districts are already cutting costs to prepare for next year. Larger classes at a time of limited services will not appeal to parents.
Indiana and Maine have said they will not abide by the guidance. Private schools in Pennsylvania and Colorado are challenging their state agencies' interpretations, which are also limiting access for private school students.
Meanwhile, South Carolina Superintendent of Education Molly Spearman said the state will follow the federal guidance. In a letter to private school educators, she said, "Public and private school leaders working together can address the true needs of South Carolina's education system caused by COVID-19." Florida officials have said they will also follow the department's interpretation. Secretary DeVos said her office is working on an official rule.
Public schools should not view equitable services during the pandemic as a new front in some perceived brawl. All students and schools need help now, so public schools have a chance to be the hero. Perhaps district actions in good faith here could be used to sway public opinion during a recession should districts try to appeal to state taxpayers for more resources.
But if not, and should districts leave private schools to wither, expect more polls showing parents are ready to keep students home—even if private schools close.
Explain that to taxpayers.