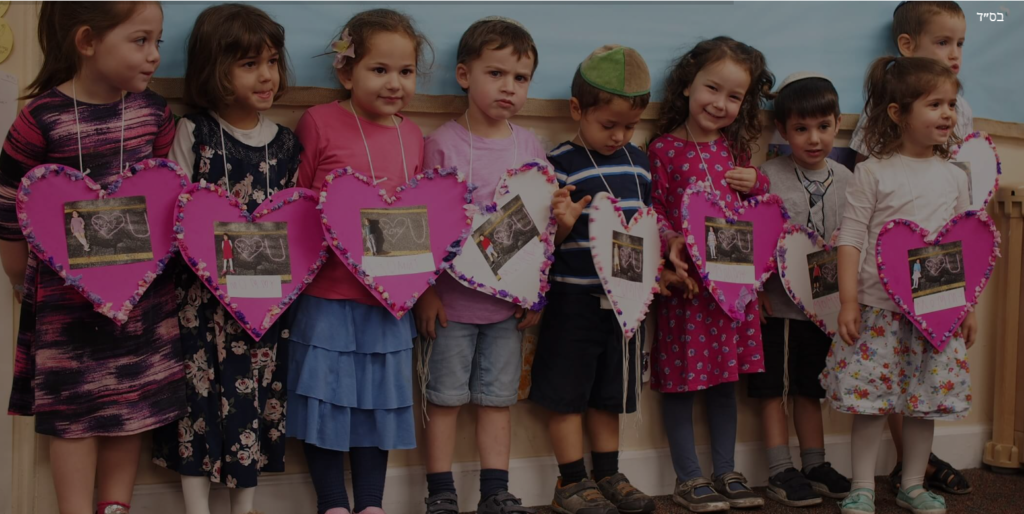 At Hebrew Academy Community School in the North Broward County city of Margate, students in early childhood classes are learning about germs by spreading glitter glue on their hands and washing it away. In the upper grades, socially distanced students wearing masks are watching out for each other's health. Meanwhile, school staff members are welcoming new families with care packages of challah bread and wine for the Sabbath.
A recent post on the academy's Facebook page to launch the 2020-21 year is evidence of a new excitement at the Early Childhood-Grade 8 Jewish school founded in 1987: "From Los Angeles to Crown Heights and beyond, we are thrilled to have so many fresh faces to greet each day!"
Hebrew Academy has good reason to be thrilled. Originally serving four early childhood youngsters in the living room of a young Jewish couple, the school now boasts a 32,500-square-foot main building and a 5,000-square-foot state-of-the-art gymnasium. More than 375 children are enrolled this year, each one benefiting from school leaders' belief that all Jewish children should have access to Torah learning.
"We're pretty much at maximum capacity," said development director Rabbi Shloime Denburg, who enrolled 60 new students this year. "We're seeing a lot of families from New York and New Jersey. For the first time, we're also getting calls from California."
This influx of interest from Jewish families outside of Florida isn't limited to Hebrew Academy Community School. Even as enrollment plummets at other private schools across the state, Jewish schools are experiencing massive growth, according to Mimi Jankovits, executive director for Teach Florida, part of the national Teach Coalition advocacy organization for Jewish schools.
Jankovits cites a variety of reasons for the expansion: a lower cost of living, less crowding, a better climate. Not to mention the wide variety of Jewish schools available and the fact many participate in the state's K-12 scholarship program.
"Whatever your philosophy is, there's probably a school for you here," Jankovits said, adding that even if some families don't need the financial assistance state scholarships offer, it's reassuring to families to know Florida is friendly to school choice.
"We are excited Florida can offer people moving here these opportunities to get scholarships if they need them," she said.
Brauser Maimonides Academy in Fort Lauderdale started the school year with about 70 new students.
"That's the most we've ever brought in," said Eli Hagler, executive director of the Modern Orthodox school. In just five years, Hagler said, school enrollment has increased from 350 to 550 students.
A lot of those families have migrated to South Florida from outside the state.
"I've spoken to a lot of people from New York and New Jersey. Companies are going virtual and staying virtual, and so people are looking to get out," he said.
Like Jankovits, Hagler pointed to lower living costs and scholarship opportunities as magnets drawing Jewish families to Florida. He also praised new legislation that allows more families to qualify and no longer requires them to reapply each year for the Florida Tax Credit Scholarship, a program administered by Step Up For Students, which hosts this blog.
"We don't view private Jewish day school as a choice," Hagler said. "It's a necessity."
Annual tuition at Brauser Maimonides ranges from $9,475 for 2-year-old nursery students to $18,780 for middle school students. That's significantly lower than tuition at a Jewish day school in New York, which can cost $30,000 per year.
Student enrollment also is up at Hebrew Academy in Miami, a surprise for school leaders who had expected to see enrollment drop due to COVID-19. But more than 70 new families replaced those who decided not to re-enroll.
"All of a sudden we had these New York families," said dean of admission Ami Eskanos. "They started referring their friends. One of our alums transplanted back down here, and she started showing homes to all of these New Yorkers coming down, and they started referring people. They just kept referring one another."
Although most Jewish families are relocating to South Florida, other parts of the state also are experiencing an influx of new residents from the Northeast eager to find seats for their children in Jewish schools.
"We started 10 years ago with 12 kids and are almost at 110 this year," said Rabbi Avraham Wachsman, dean at Orlando Torah Academy, a Jewish preschool and day school serving Orlando and Greater Central Florida.
Wachsman recently has received inquiries from families in New York, New Jersey and Pennsylvania.
"You hear so much about shrinking schools, but we have the opposite," he said.
Quality of life and lower tuition are among the main factors that are driving relocation, Wachsman said. Along with one additional benefit.
"I'm from Milwaukee," he said. "I've done my 30 years' time in the snow."