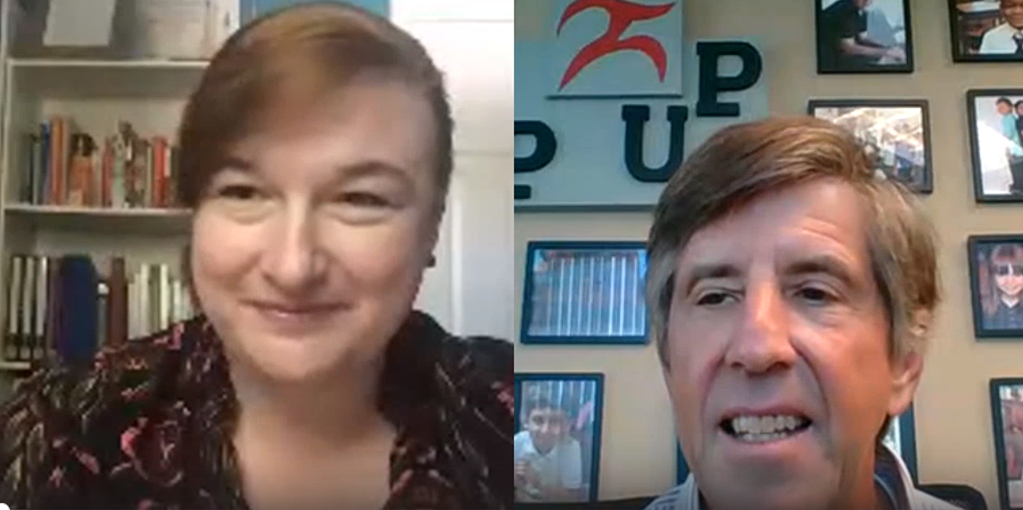 On this episode, Tuthill talks with Riley, clinical professor of adolescent special education at Hunter College, about "learning through living." Author of "Unschooling: Exploring Learning Beyond the Classroom," Riley has direct experience with the topic, having been a 20-year-old self-determined mother who raised her son using this discipline.
Since then, she has become internationally known for her work in the fields of homeschooling, unschooling and self-directed learning, conducting extensive research on these topics. (See here, here and here.)
 Tuthill and Riley discuss how interest in self-directed learning and intrinsic motivation is growing during the pandemic. Both believe the trend will continue as more families find value in a different approach to education, especially as technology continues to alter the way education works and looks.
 "Unschoolers are so good at learning how to learn. If they don't know something or haven't come across something … they know how to learn it, they learn how to do it."
 EPISODE DETAILS:
·       The history of unschooling and how it differs from homeschooling
·       Research on unschooling outcomes and opinions on the model from parents and children who have participated
·       Criticism of children "not knowing" what they need to learn and the non-linear nature of learning
·       The possibility of making the benefits of unschooling available in a top-down model like a school district
 LINKS MENTIONED:
Unschooling: Exploring Learning Beyond the Classroom
Research – The challenges and benefits of unschooling
Research – Grown unschoolers' evaluation of their unschooling experience
Research – Grown unschoolers' experience with higher education and employment