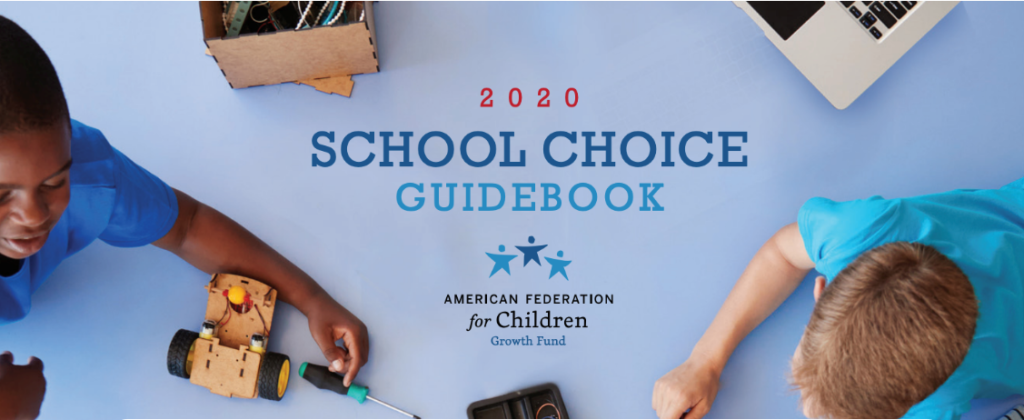 Five Florida K-12 scholarship programs have landed in the top tier of education choice programs ranked by a national school choice advocacy group.
The Florida Tax Credit Scholarship and the McKay Scholarship programs each took top honors in their respective categories in rankings released today by the American Federation for Children.
The Florida Tax Credit Scholarship  program, which serves lower-income families, finished first out of 20 in rankings of tax credit scholarship programs across the United States, followed by Florida's Hope Scholarship program, which allows students who have been bullied in public schools to transfer to participating private schools.
The McKay Scholarship program for students with disabilities, which is open to all students who are on individualized education plans or other plans approved by law, took the No. 1 spot out of 17 programs in the special education category. The Gardiner Scholarship, an educational savings account that serves students with unique abilities and certain special needs, ranked fifth.
The Family  Empowerment Scholarship  program, which was approved by the Florida Legislature in 2018 and began serving families during the 2019-20 school year, ranked fourth on the list of the nation's scholarship programs. In its first year, scholarships were awarded to 17,802 students.
Step Up For Students, which hosts this blog, helps manage all but the McKay Scholarship, which is administered by the Florida Department of Education. John F. Kirtley, the founder of Step Up For Students, is vice president of the organization's 12-member board of directors.
"We were amazed to see that the Florida Family Empowerment program came so close to meeting its 18,000-student enrollment cap in 2019-20, the program's first year of operation," American Federation for Children officials said in a news release. "In response to the popularity of this program, Florida legislators raised the enrollment cap to 46,000 students; Florida is now reporting that over 32,000 students are enrolled in the program for the 2020-21 school year, all of whom meet the lower-income requirements for participating families."
Each year, AFC compiles a guidebook of comprehensive information on private school choice programs in America. Today, those programs serve more than 575,000 children in 26 states, the District of Columbia and Puerto Rico. The organization's leaders say the goal is for the guidebook is to serve as a resource for those looking to better understand educational choice and to advocate for new and improved private school choice policies in 2021.
AFC rankings were based on information primarily from the 2019-20 school year. The group singled out Florida, Pennsylvania and Ohio for their impressive growth in education choice programs.
"One commonality across these three states … is a strong nonprofit organization on the ground that does both legislative advocacy and parent empowerment work," the news release said. "Creating strong educational ecosystems takes coordinated work at all levels, starting with parents and going all the way to governors.
"In the midst of so much uncertainty about the future of our education system, we're happy to see that some of these ecosystems seem to be working for the best interest of kids."