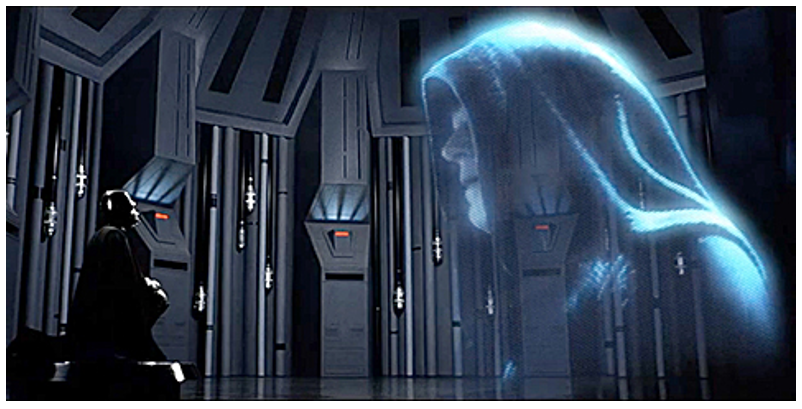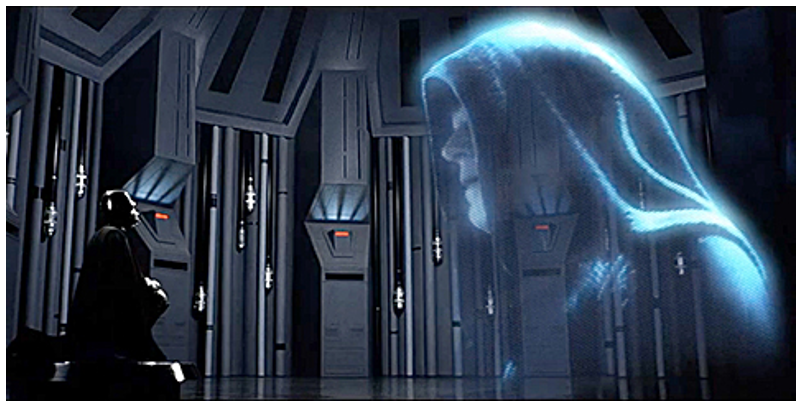 What is thy bidding my master?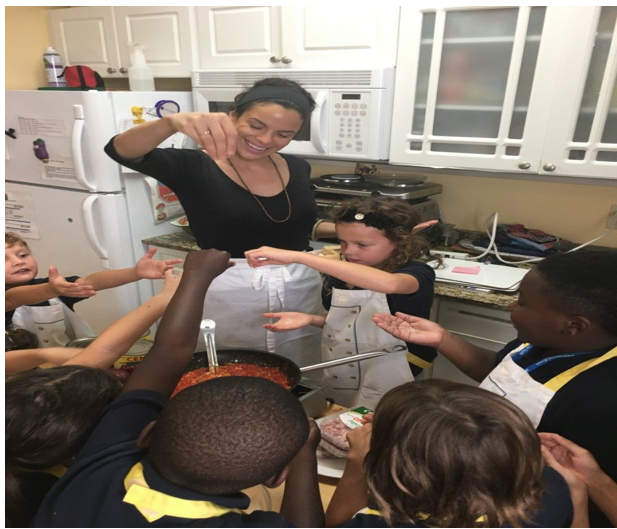 I have felt it.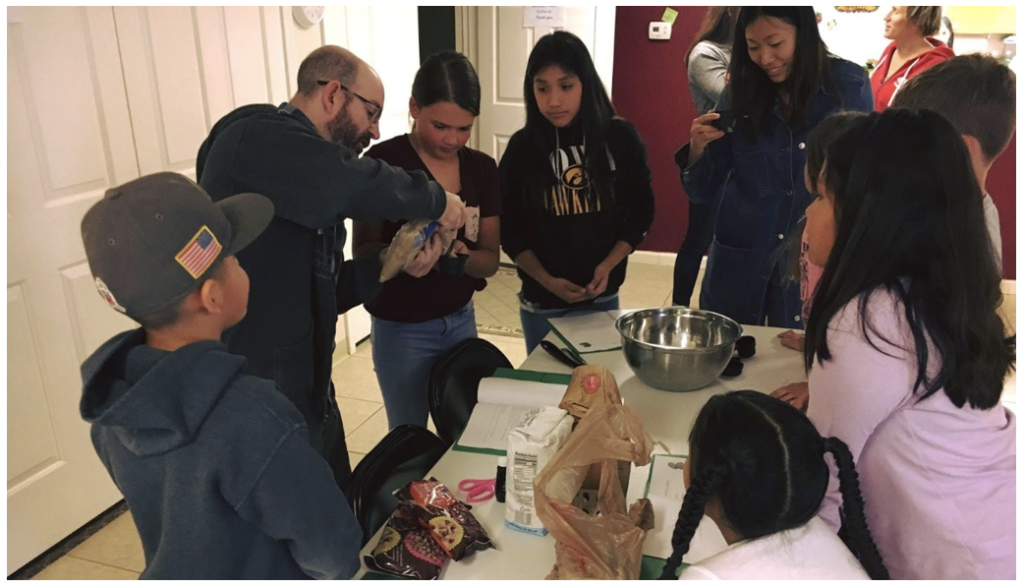 It will be very difficult to conceal, but if we would agree to reopen the large schools …


Yes, my master…


What about the organizations that are providing devices and public funding for instructors? The ones addressing the equity issues rather than merely talking about them?

A recent EdChoice poll found that about one-third of parents who responded to its survey are participating in pandemic pods, and that a majority – 53% – either are participating or looking to form a pod. The following graphic accompanied poll results, providing parents' explanations for why they are participating, why they're wanting to begin participating, or why they are not planning to participate in the practice.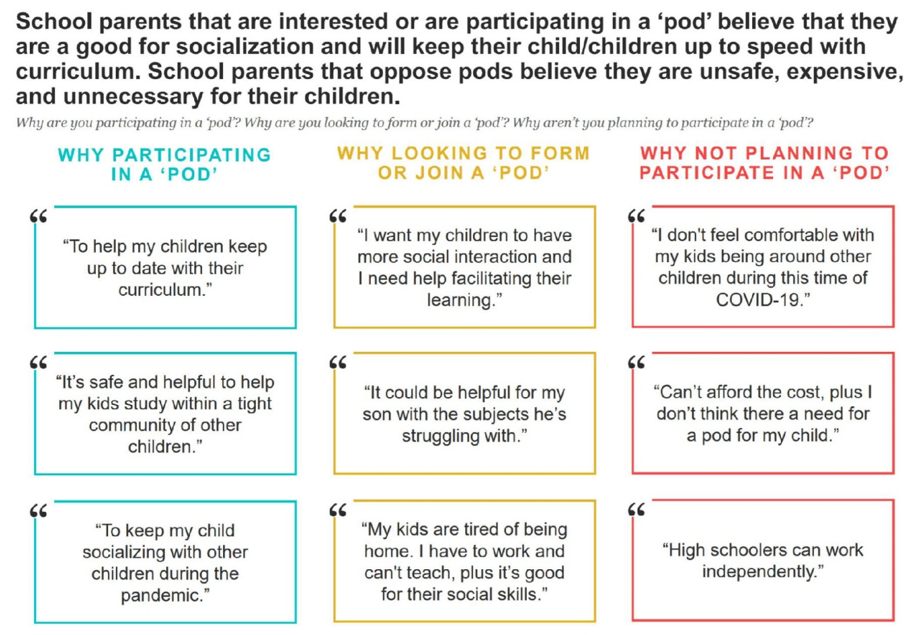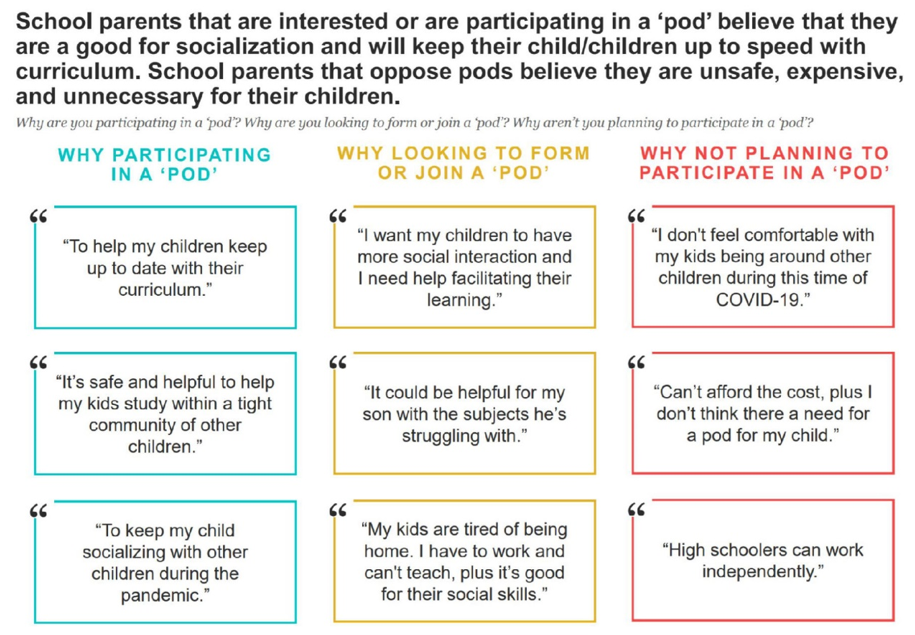 Last week, Arizona Gov. Doug Ducey hosted Secretary of Education Betsy DeVos in Phoenix. Districts, charter and mico-school leaders and parents spoke about innovative school models, one of which was a school formed by members of the Black Mother's Forum in cooperation with Prenda, an Arizona-based micro-school organization.
The Wall Street Journal noted an opposition report to micro-schools delivered to the National Education Association concerning these types of schools in general and Prenda in particular.
"The Opposition Report has documented widespread support for micro-schools," it read. The NEA opposition report cites an expert who thinks micro-schools can "address some of the structural limitations of homeschooling," such as parents' work obligations, and — this is Prenda's innovation — take advantage of school choice programs to "alleviate some equity issues" posed by the cost of hiring your own teachers. The combination could make home education feasible for millions more families.
The NEA opposition report goes on, predictably, to raise concerns about pods increasing achievement gaps. The Wall Street Journal sagely notes this view goes beyond the nonsensical.
It's a strange pitch from the teachers union: micro-schools are dangerous — they help their students learn more! This seems like a reason to broaden access, not restrict it. And that's what Prenda has done by eliminating tuition: make micro-schools accessible to low-income families.
So, if you are scoring at home, the NEA opposes public schools reopening. It also opposes parents innovating to provide their children with in-person instruction and socialization due to equity concerns. If someone actually addresses equity concerns by paying the in-person instructor, providing computer and internet access, they are really against it.
If parents are watching all of this, including the harm it is doing to the education of their children, I can imagine their reaction might look something like this:
https://external-content.duckduckgo.com/iu/?u=https%3A%2F%2Fimages.rapgenius.com%2F3b7d0ab92ca749210ddc1fa2099d9336.320x137x88.gif&f=1&nofb=1