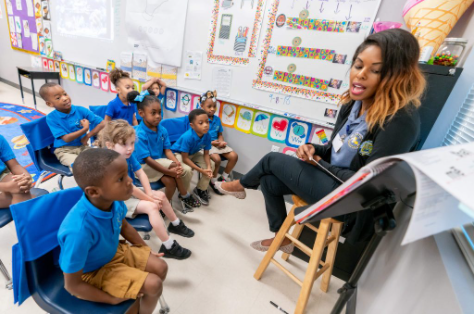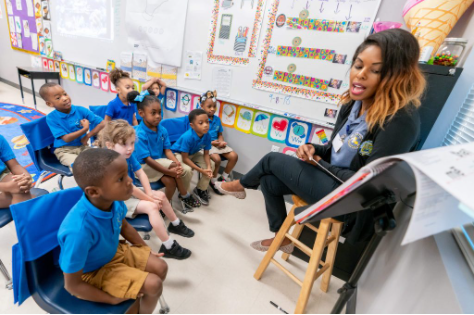 IDEA Public Schools, a Texas-based nonprofit that serves more than 63,000 students in 120 schools across Texas and Louisiana, is set to bring its award-winning college preparatory program to the Sunshine State in 2021 with the opening of two campuses in Hillsborough County.
In their first year, the Tampa "schools of hope" will be open to students in kindergarten through second grade as well as sixth grade, with additional grades added each year until the schools are fully scaled with K-12 campuses. Building on its reputation as the nation's fastest-growing network of tuition-free, Pre-K-12 public charter schools, IDEA, which stands for Individuals Dedicated to Excellence and Achievement, plans to have four schools in the Tampa Bay area by 2023 and aims to grow that number to 20 by 2026.
IDEA Tampa Bay already has begun recruiting students and principals, including Emily Carlisle, who has been tapped as principal in residence at IDEA Hope College Preparatory School. redefinED reached out to Carlisle to learn more about how her school will offer additional education options to families. Our interview follows, edited for brevity and clarity.
Q. What inspired you to pursue a career in education?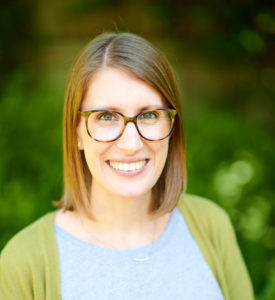 A. Being raised in a faith tradition that encourages love and the pursuit of justice and restoration, as a teenager I recognized the disparate educational opportunities afforded to the magnet and neighborhood student populations at my high school in Tampa. Desiring to be a teacher from a young age, I committed in college to pursuing a career seeking to change the educational trajectory of students from underserved communities. It is my ever-evolving faith that guides my attempts to love those around me well, both inside and outside the schoolhouse. Having labored relentlessly for seven years at my alma mater in Tampa to provide quality educational opportunity, I am thrilled to embark upon this new journey with the IDEA team and family to prepare all students to go to and through college so that they can live choice-filled lives that positively impact our world.
Q. What is a principal in residence and what does that role involve?
A. The Principal in Residence (PIR) program is a rigorous training program aimed at honing educators' instructional leadership skills so that they are ready to take on the challenges and joys of successfully founding and growing an IDEA school. The program affords tremendous growth opportunity for educators. Principals in residence work to support teachers, leaders, students, and families while sharing responsibility for critical school achievement goals at an IDEA campus. The personalized coaching and feedback principals in residence receive as a part of the residency is invaluable as they prepare to launch schools.
Q. Tell us a little about your background, education and previous experience and explain how that prepared for you for your new role at IDEA Public Schools in Tampa.
A. I earned my Bachelor of Arts degree in history from the University of Florida prior to joining Teach For America as a 2007 Mississippi Delta corps member. After meeting my commitment, I completed a master's degree in social work with a concentration in social and economic development from Washington University in St. Louis. After graduating, I moved back to my hometown of Tampa and taught high school social studies for eight years. During that time, my students achieved some of the highest Advanced Placement pass rates in the district. I also served as a social studies department chair for four and a half years, operationally and instructionally supporting a 17-member team. I believe my education and 10 years of experience in the classroom have fully prepared me to take on the role of founding principal at IDEA Hope College Preparatory School.
Q. Tell us about the mission of IDEA Public Schools as it relates to Florida.
A. IDEA believes that no student's potential should be limited by the color of their skin, where they live, or household income. IDEA Public Schools is committed to a vision of college for all children. Through our curriculum and college support model, we are closing the opportunity gap and increasing levels of achievement by preparing students from underserved communities for success in college and citizenship. In 2017, the Florida Legislature passed Schools of Hope legislation to help high-performing charter school districts, including IDEA, expand in neighborhoods with a concentration of persistently low-performing schools. Our staff members are out in the broader East Tampa community five days a week, introducing themselves to families, and spreading the word about the two new high-quality schooling options, IDEA Hope and IDEA Victory.
Q. What distinguishes IDEA from other charter schools and from traditional district schools?
A. IDEA Public Schools has a long track record of success. For the last 14 years, 100% of our high school graduates were accepted to college. Additionally, in the latest rankings of the most challenging high schools in the nation by the Jay Mathews Challenge Index published in the Washington Post, all 15 eligible IDEA college preparatory schools were ranked among the top 1%. Looking past the sheer numbers, every adult I've had the pleasure of working alongside at IDEA has an unwavering belief in the potential of all children and works relentlessly day in and day out to prepare our scholars for college. Lastly, as an organization, IDEA values feedback and considers it a gift. This pervasive mindset is interwoven into the fabric of our operating mechanisms and helps cultivate improvement in every area of the school district.
Q. What should IDEA families expect on the first day of school?
A. Imagine a hot, muggy morning in early August 2021. As students arrive, they recognize the principal, Ms. Carlisle, from when she made a home visit in the spring to welcome their family to IDEA. She greets them by name, and a tiny bit of nervousness dissipates as they feel seen in that moment. Stepping across the threshold, they enter the building and are welcomed by other smiling Hope staff members who usher sixth graders to their homerooms. As the school day begins, homeroom teachers facilitate opportunities for community and culture building. Students are served breakfast in homeroom while they listen to morning announcements. The closing lines of this daily ritual will quickly become a comforting and inspiring refrain: "At IDEA Hope we are BOLD members of our community. We are BRILLIANT lifelong scholars. We are BECOMING more of our truest, fullest selves. With all the knowledge you are sure to acquire today, dear ones, may this remain top of mind: You. Are. Beloved. Rays of Hope, may you shine bright, today and every day!" Once homeroom ends, students transition through their schedule, where each teacher embeds culture building opportunities into their lessons, ensuring all scholars have a strong start to the year.
Q. Where do you see IDEA's Florida schools in the next several years?
A. IDEA Jacksonville will be the next IDEA Florida region with its first two schools launching in 2022. Meanwhile, IDEA Tampa Bay plans to open 20 schools by 2026. I am confident that as IDEA expands its reach throughout the Tampa Bay area and Jacksonville, thousands of scholars will be put on the path to and through college while partaking in a joyful and rigorous elementary and secondary school environment.
Q. How do interested families find out more?
A. We are currently accepting applications for scholars entering kindergarten, first, second, and sixth grades in fall 2021. Our IDEA Hope and IDEA Victory student lotteries are occurring on Nov. 14, Jan. 16, and Feb. 20 for the 2021-2022 school year.
For more information, visit https://ideapublicschools.org/apply/.