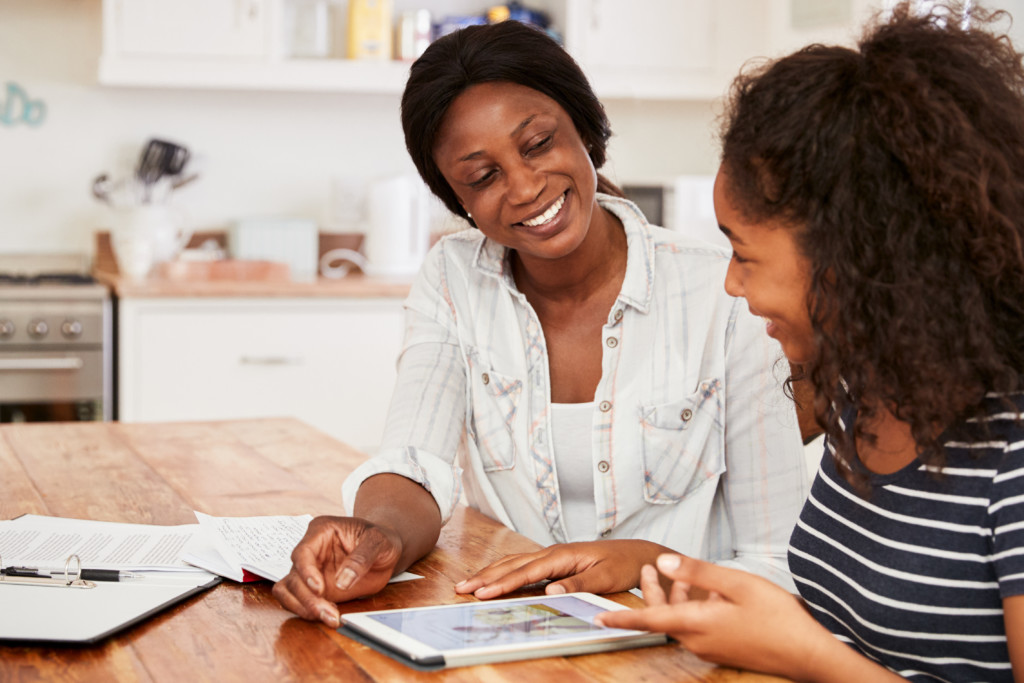 Sarrin Warfield received a "flurry" of information from her local district school over the summer on whether her child's classes would be in-person or online. She was concerned about her daughter, Emerson, "sitting in front of a computer from 7:45 a.m. to 2 p.m., which we've really been intentional to not have that be her life," Warfield said.
Warfield chose to create a learning pod with a group of friends in South Carolina. Instead of seeing a learning pod as a "crazy idea," Warfield said, she and her friends poured their nervous energy over school re-openings into being "really intentional about doing this and making it happen."
"We've all committed," Warfield said, and "we're in it to win it."
But just as parents like Warfield embarked on this new initiative to continue their children's education as local schools closed to in-person learning, state regulators began to issue warnings that certain requirements could apply to learning pods. In a new report for the State Policy Network, I explain that some state and even local officials may require families participating in parent-led learning pods to obtain in-home child care licenses or be subject to other child care-related rules such as zoning laws or specific adult-child ratios.
Learning pods are like micro-schools, but micro-school students usually attend private schools (though some micro-schools partner with traditional and charter public schools). Microschool operators such as Acton Academy, based in Texas, establish these small schools in different locations as private schools and charge tuition. Still, Prenda microschool founder Kelly Smith says microschools are "variations on a theme" from each other.
In terms of new regulations, then, the differences between micro-schools and pods and between one micro-school organization and another matter less than the overlapping features, which means new rules should be a concern for families involved with either innovative solution.
The new rules for pods vary from state to state, but regulations or threats of future rule enforcement can be found across the country.
In Maine, the Office of Child and Family services said families that want to form a learning pod to participate in public school e-learning activities may have to acquire a childcare license. If, for example, "instruction and supervision are compensated," this will require a license if the children are enrolled in a public school.
State officials are not the only policymakers issuing rules.
In Broward County, Florida, district administrators say pods may be operating illegally if they have not been licensed as either a daycare or a private school. In Austin, Texas, city officials say anyone "hosting a pod [must] have a detailed health and safety plan," including rules for handling everything from "outdoor time" and transportation to meals and snacks. Families hosting pods in their home must get permission from state officials.
Many childcare regulations have little to do with child safety. These rules limit the supply of center-based care and the creation of in-home care arrangements because caretakers find it difficult to obtain the necessary approvals. If these same rules are applied to learning pods, families should expect the same stifling effects.
As I explained in a September post for this blog, most state lawmakers are not in session now, which means legislative answers to state agency overreach may not arrive until next year. Lawmakers should prepare to consider proposals that align learning pods with existing homeschool and private school laws so that pod families do not bear heavier regulatory burdens than families that have made other education choices for their children.
Such support will be crucial because as the Wall Street Journal reported in October, teacher unions are looking for ways to undermine microschools, creating yet another challenge for families and entrepreneurs trying to help students succeed when district e-learning platforms fall short. 
Warfield's learning pod has been exactly what she and Emerson needed this fall. She reports: "Families giving themselves permission to do what is best for our families is the ultimate."
As she and other pod and microschool families make education a priority, public officials should move regulations out of the way.