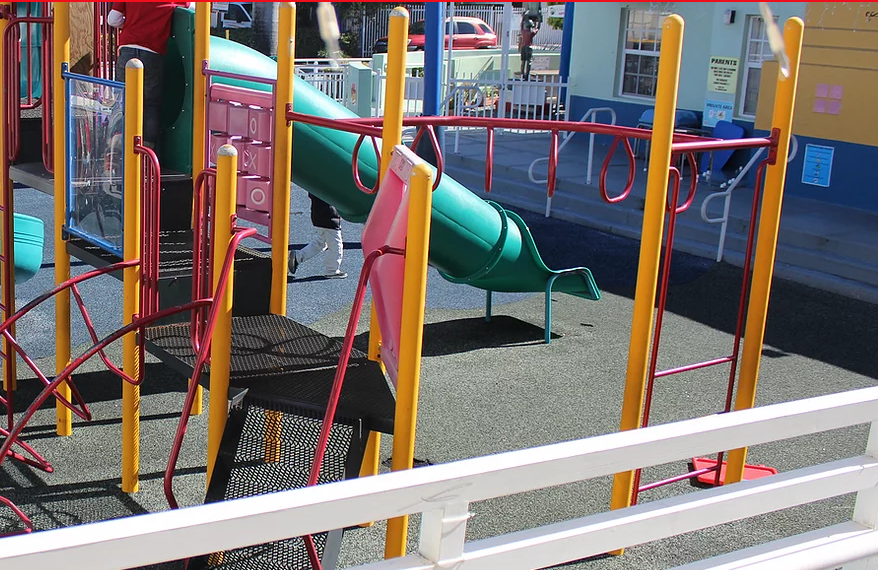 Known as paradise for the uber rich, Miami Beach has become the first city in Florida to provide enhanced pre-kindergarten services to its youngest residents.
City commissioners during the summer quietly approved a $250,000 yearlong pilot program that would provide scholarships to supplement the state-funded voluntary pre-kindergarten program for Miami Beach residents. The program is set to begin in August 2021.
"I'm really proud when I think about how we were the first city in Florida to offer this kind of program," said Miami Beach City Commissioner Steven Meiner, who championed the proposal along with commissioners Rickey Arriola and Mark Samuelian. "We pride ourselves on taking the lead."
The new program represents a partnership between the city and Teach Florida, a statewide education choice advocacy group for Jewish schools. Participation, however, is open to any student who lives in the city limits of Miami Beach regardless of religion or family income. Education providers outside the city limits also can participate by accepting scholarship funds that follow eligible families.
Scholarships are valued at up to $2,700 per child, and the extension is not allowed to overlap the three hours of VPK funded by the state.  All providers must by certified by the Florida Department of Children and Families.
Teach Florida executive director Daniel Aqua said the program was a response to repeated studies showing the benefits of early childhood education and the role it plays in long-term educational success. The state program pays for only three hours of learning per day, creating hardships for families who can't afford wrap-around care. The scholarship will pay for a 2.5-hour daily extension for each participating child.
"One operator with whom we spoke said that some families must pick their children up at noon when VPK ends," Aqua said. "That simply doesn't work for parents."
Aqua said Teach Florida chose Miami Beach as the pilot site because of its extremely high cost of living, which has pushed out many young families, and because it has a history of support for education. The city already funds arts and sciences programming and recently paid to add mental health counselors in public schools.
According to the cost calculator Expatistan.com, it costs $5,111 per month for a family of four to live in Miami, where the cost of living is 74% higher than other U.S. cities.
"Friends are moving out of Miami Beach," said Meiner, who with his wife is raising a 13-year-old son and an 8-year-old daughter. "This is a good way to incentivize living in Miami Beach."
The one-year pilot is being funded through the city's $327.6 million general fund budget. If city leaders choose to extend it, long-term funding could come from the Miami Beach Convention Center Hotel, expected to open by 2023 and which will earmark a portion of tax revenues for education.
Providers have been opting into the program and parents will be able to apply starting this month, with scholarships awarded to eligible students by lottery.  With a program cap of $250,000, there is funding for about 92 scholarships, since the program funds a maximum of 2.5 hours per day for 180 school days at $6 per hour, Aqua said.
The scholarship program drew praise from area Catholic education leaders.
"The early years are the influential years and provide the building blocks for learning in elementary and secondary school," said Kim Pryzbylski, superintendent of schools for the Archdiocese of Miami in a joint statement with Doreen Roberts, principal at Holy Family Catholic School in North Miami. The statement emphasized the importance of the amount of quality time pre-k students receive and said the program's additional funding would enable teachers to focus more on language, social and readiness skills vital to success in kindergarten and beyond.
The program puts Miami Beach in elite company across the nation. Cities like Denver and New York City have offered universal pre-kindergarten for several years. The Denver program has proven so popular that voters voted to extend it. Both of those cities began with 4-year-olds and have since been expanded to include 3-year-olds.
"Ideally, this program will continue and expand, especially as the Convention Center funding comes online," Aqua said.