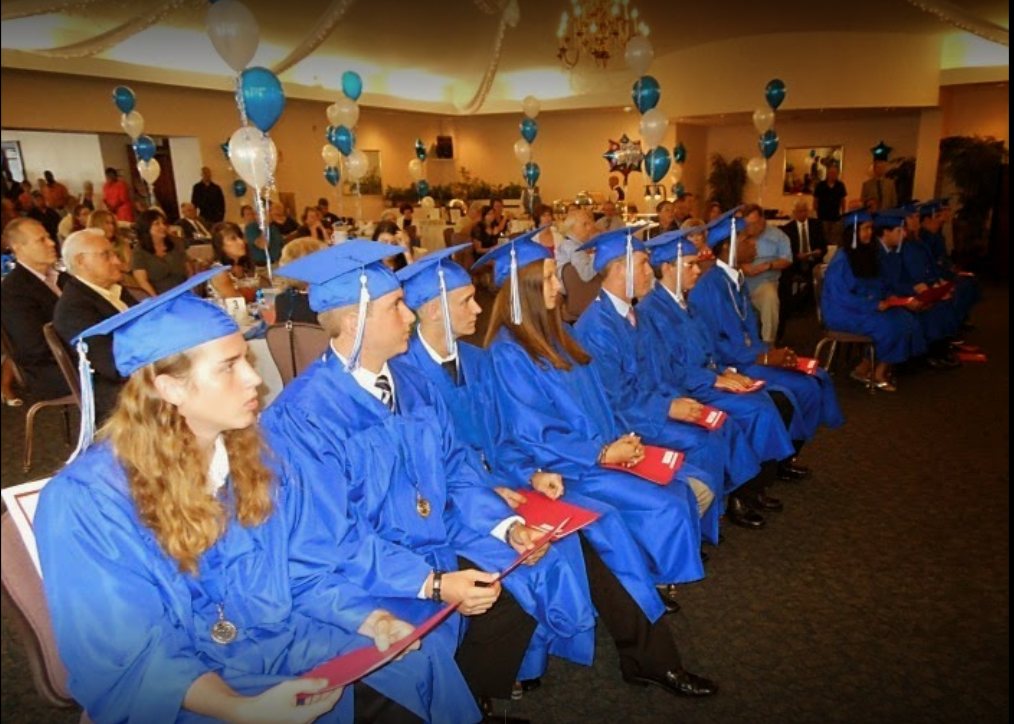 The staff at Center Academy used to encourage eligible high school students to enroll in classes through Florida's dual enrollment program. Not only did it pave the way for those students to get a head start on college; it boosted their confidence and allowed any with reservations if college was the best fit after graduation.
But a loophole in state law that made dual enrollment prohibitively expensive for private schools forced Center Academy and others to limit participation – or not offer the program at all.
"Our students would have a chance to be successful, but we don't want to offer dual enrollment because the cost makes it difficult for us to operate our school, especially if every student took advantage of the program," said Steve Hicks, vice president of operations for the Pinellas Park-based network of 10 schools across Florida that serve students in fourth grade through high school with learning differences.
Recent figures from the Florida Department of Education show the inequity that the loophole created has worsened over time, with the number of private school students participating in dual enrollment declining 60% over the past 10 years. District schools, meanwhile, more than doubled the number of dual enrollment students during the same period. Home schoolers also saw their dual enrollment numbers more than double.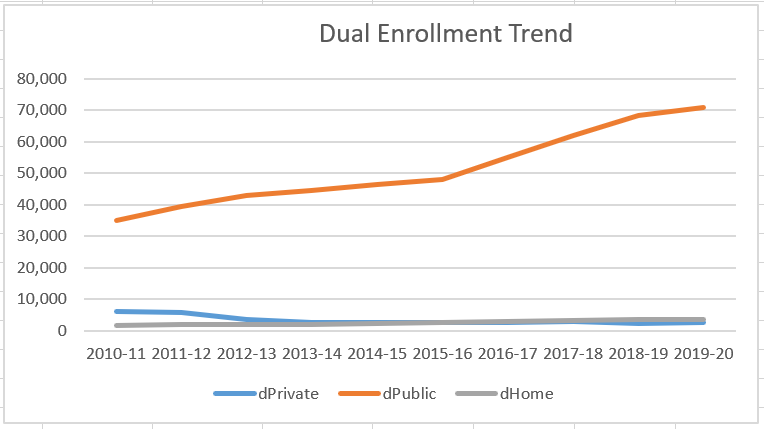 At the same time, the number of lower-income students attending private schools on Florida Tax Credit Scholarships more than quadrupled, putting more lower-income students at an even greater disadvantage.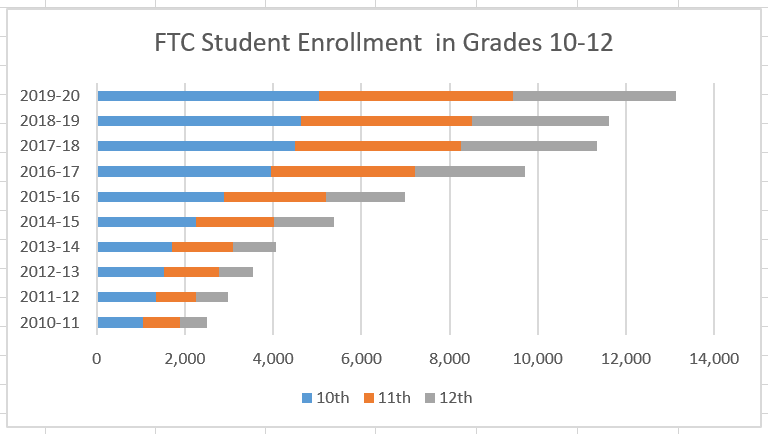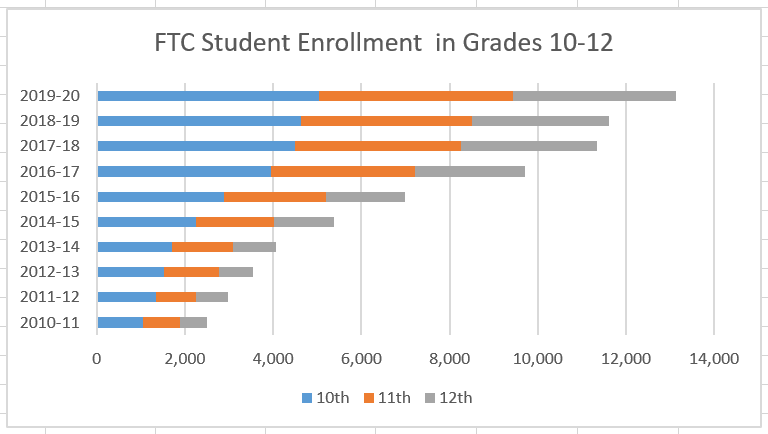 "For years, private school students have had this stumbling block," said Michael Barrett, who oversees education policy issues for the Florida Conference of Catholic Bishops. "Everyone should have equal access to education. We have 30,000 students on state scholarships and over 22,000 on (income-based) scholarships who could benefit from accelerated college educations while in high school."
The high cost has forced many Catholic high schools to limit dual enrollment participation to college courses that their own faculty members are certified to teach, Barrett said.
Dual enrollment access first became an issue in 2013 when a change in the law shifted the cost of dual enrollment programs from colleges to school districts. Because school districts are state funded, the state picked up the cost. But private schools, which couldn't pass the cost on to their students, had no alternative but to limit their dual enrollment offerings.
 New provisions for dual enrollment that were expected to address the issue were included in a wide-ranging bill, HB 7055, which then-Gov. Rick Scott signed into law in 2018. One of those provisions removed the requirement that articulation agreements – the documents that allow students to take certain classes at nearby colleges — must specify whether the private schools are responsible for tuition. But educators were not clear on whether colleges or the schools would pay dual enrollment costs.
Private school officials waited for clarification from the state Department of Education, but a memo on the bill did not address the provisions. Lawmakers have tried for the past few years to clarify the issue, but proposed legislation never made it to the governor's desk despite bipartisan support.
Last year, state Sen. Kelli Stargel, R-Lakeland, sponsored SB 1246, which would have established a state scholarship fund to cover the costs incurred by private schools and homeschool students. (The law already bars colleges from charging homeschool students who take dual enrollment courses.) An analysis estimated the cost at $28.5 million.
The bill won approval from the Senate Education Committee but died in the Senate Appropriations Committee. A companion bill filed by state Rep. Ardian Zika, R-Land O'Lakes, also died in committee.
Supporters haven't given up hope. This year, lawmakers are making another run at changing the law to shift the cost from private schools to the state. SB52, filed last month by state Sen. Ray Rodrigues, R-Fort Myers, is nearly identical to previous versions.
School leaders hope this attempt will prove successful.
"We have always believed that our students who attempt dual enrollment classes will be more likely to attend college and pursue a degree," Hicks said. "It is great for their self-esteem to take a college course and find success."