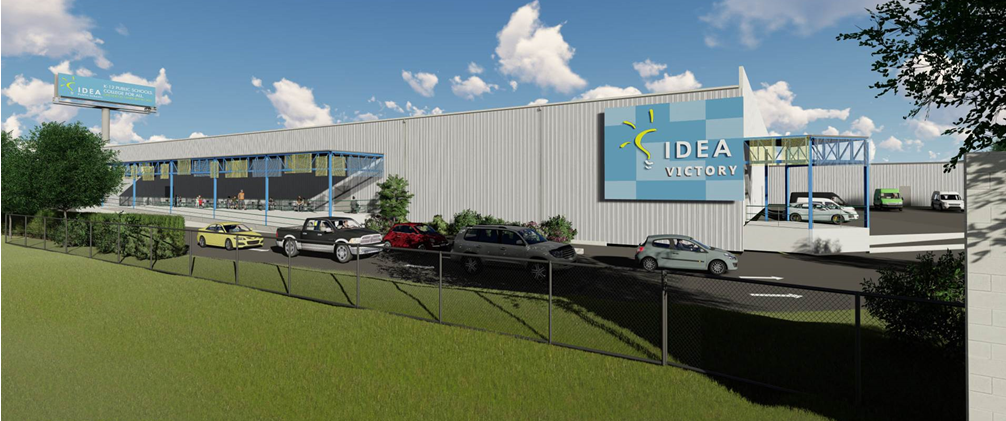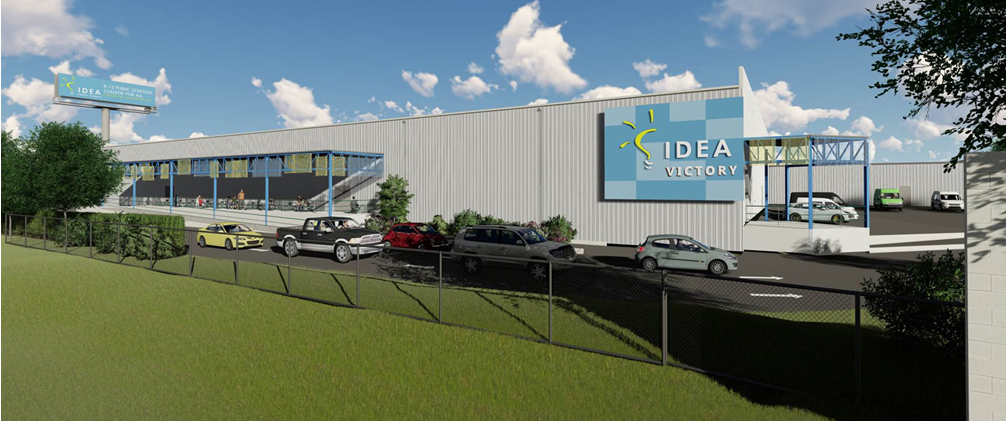 Editor's note: IDEA Public Schools, a Texas-based nonprofit that serves more than 63,000 students in 120 schools across Texas and Louisiana, is set to bring its award-winning college preparatory program to the Sunshine State this year with the opening of two campuses in Hillsborough County.
In their first year, the Tampa "schools of hope" – charter schools that serve lower-income students from one or more persistently low-performing schools – will be open to students in kindergarten through second grade as well as sixth grade, with additional grades added each year until the schools are fully scaled with K-12 campuses. Building on its reputation as the nation's fastest-growing network of tuition-free, Pre-K-12 public charter schools, IDEA, which stands for Individuals Dedicated to Excellence and Achievement, plans to have four schools in the Tampa Bay area by 2023 and aims to grow that number to 20 by 2026.
IDEA Tampa Bay already has begun recruiting students and principals, including Latoya McGhee, who has been tapped as principal in residence at IDEA Victory Vinik Campus. At the school's virtual groundbreaking in November, McGhee shared how she overcame her personal challenges to succeed in college and life and why IDEA affords her the perfect opportunity to prepare other students to do the same.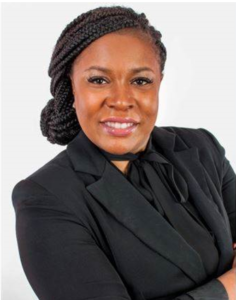 Hello everyone, my name is Latoya McGhee, founding principal of IDEA Victory Academy. I have been an educator for 11 years, and most of my career has been spent as a teacher and a leader in low-performing schools in underserved neighborhoods. 
I grew up in a small town called Hartsville, S.C. Though I had a pleasant educational journey through elementary, middle, and high school, I was not prepared for college. 
Throughout grade school, I was considered a "smart" student. I always did my work, always studied, worked hard, and maintained a B average. But in college, I could barely keep up. By the end of my first year, I had failed all my classes, and I was back home in Hartsville. I felt like a complete failure.
When I was pregnant with my son, I worked several jobs and struggled to make ends meet. I enrolled in three colleges and quit. I prayed for an answer, or even just to have options, and one day a co-worker mentioned becoming an educator. Immediately, the small hairs on my arm began to stand up.
I sat there visualizing the possibility. I could actual see myself in a classroom filled with students. It made me smile in that moment to think about the kind of impact that I would make. I knew then that education was my true path of service to both children and my community.
For the first time in years, I set a goal that aligned with my passion. I worked hard to complete the remaining classes I needed to obtain my bachelor's degree.  I became a teacher, earned my master's degree and became an assistant principal. Now, here I am, founding principal of IDEA Victory Academy. 
You might be wondering: Why is she sharing this? 
I'm sharing because, as I've said, even though I was considered a "smart" student, I was not prepared for college or life. I believe that all children deserve to have options, and to have options, they need to be prepared as early as possible. They deserve to have the education and resources needed to thrive in this world regardless of where they come from.
When I learned about IDEA and its commitment not only to seeing students to the college door but also through college, I knew it was home for me. I knew I wanted to be a part of an organization that is committed to providing a quality education for kids and that stands behind that commitment by ensuring schools have the necessary resources to meet the holistic needs of all students, their families, and the community. 
The children in this community deserve to have passionate educators who are willing to give 100% every day, and I have seen IDEA do this firsthand while completing my residency at an IDEA campus in Weslaco, Texas. I had the opportunity to work with teachers and staff who go above and beyond to ensure that every child has what they need to be happy, healthy, and successful. 
Our Direct Instruction curriculum closes gaps and builds students' reading confidence. As a result, we can close reading achievement gaps and get 90% of our students reading to grade level at the end of each school year. Our critical student intervention and special education teachers work tirelessly to ensure that differentiated, small group instruction is designed to address the specific content gaps daily. Our Eureka math curriculum allows students to learn math concepts by integrating grade/age-appropriate real-world scenarios and activities into daily lessons. 
In addition to providing rigorous academics, IDEA Victory will serve as a pilar of the community by building partnerships to provide a bank of resources that students and their families can take advantage of.
I am grateful to be a part of IDEA because we are committed to breaking barriers, giving families options, and making a positive impact in our communities. Though we are new to Tampa Bay, IDEA has 20 years of success under its belt in Texas and Louisiana, and now, it's our turn. I encourage families to apply today and continue to connect with us.
Interested families can apply at www.ideapublicschools.org/apply.