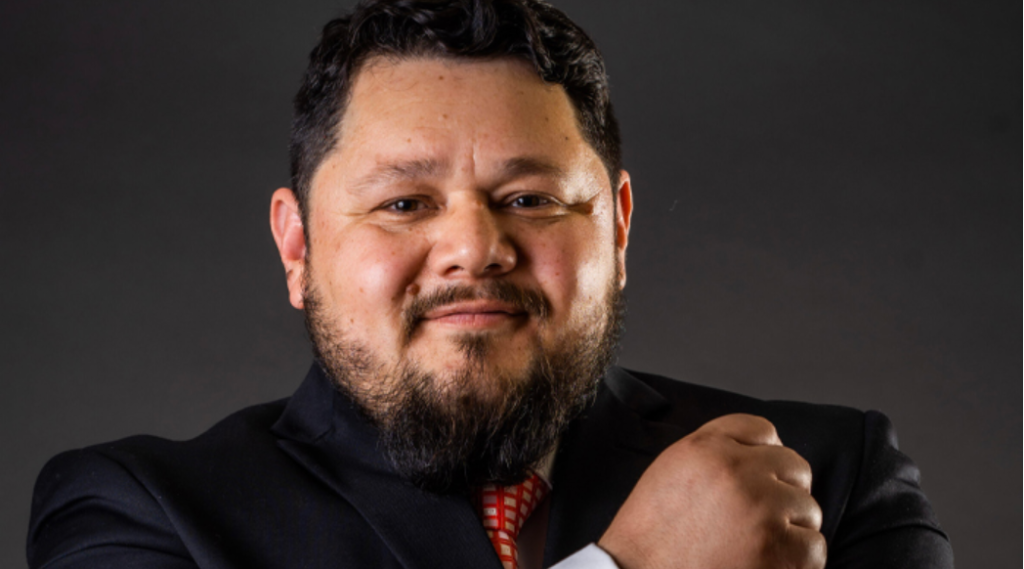 For Jon Arguello, there should be no "us" versus "them" when it comes to education choice.
The Central Florida entrepreneur made no secret of his support for choice during his successful campaign for a seat on the Osceola County School Board in 2020. Earlier this month, during a hearing on a Florida Senate bill that would streamline state K-12 scholarship programs and convert them to flexible spending accounts, he delivered an impassioned speech in support of the measure and defended his stance under direct questioning from Sen. Perry E. Thurston, D-Fort Lauderdale.
"I've been in the education world for a good amount of time," the father of five said a couple of weeks later. "I've been involved in Catholic schools and public schools. I've learned what a useful program (education choice) is. I think opponents make it out to be this bogeyman, and it's just not the case."
The son of immigrants from Nicaragua, Arguello, 45, moved to the Orlando area from San Francisco with his family when he was 8 and grew up attending district schools and Catholic schools. An Army veteran, he earned his law degree from Barry University.  When he and his wife were young parents, they sent their three oldest children, who are now in college, to district elementary schools without giving it much thought.  
"We didn't know about school choice," he said. "But it became important to my wife and me as we got a little older and wiser."
As their family grew, the Arguellos wanted to find an environment that blended academics with the Catholic Church's world view and offered formal religious training. Catholic schools provided the ideal fit for that.
His children benefited from the income-based Florida Tax Credit Scholarship to help supplement tuition at one point, but as his businesses became more successful, they no longer qualified. Many family members and friends currently benefit from the scholarships.
"We continued to send our kids to private school and make that sacrifice," he said, adding that he wished the program could be universal, with funding going directly to families so parents could control their children's education.
Arguello, who had volunteered on various community boards but never held elected office, said he decided to run for the Osceola County School Board after reviewing the 25 duties of school board members listed in Florida Statutes.
"Those duties and responsibilities speak to my heart as a businessperson," he said. "Education is very important to me."
He said he wanted to use that business expertise to make sure the district is being a good steward of the public's tax dollars and to provide oversight so that the schools he represents are equipped to successfully compete with other forms of education.
Arguello's constituency, District 3, is an extremely diverse area in the Central Florida county's southwest corner. It includes Poinciana, which is 53% Latino, 21.3% African American and 22.6% white, according to Census figures. The county experienced an influx of immigrants from Puerto Rico after Hurricane Maria devasted the island in 2017.
"It's a district that has been neglected and where people have been parked," he said. "Things are not happening the way they should be in an active community. People are not clamoring to go to the schools in District 3."
Arguello said many of the families lack the ability to exercise school choice the traditional way: buying a home in a desirable neighborhood or paying private school tuition. Opportunities in his region are limited, primarily due to a lack of high-paying jobs and transportation barriers.
"They can either take a service job in Osceola or drive an hour back and forth to Orlando," he said.
The desire for equity is what drives him to champion education choice, which his opponent opposed.  A lot of people urged him as he was getting into the race not to bring up choice, calling the issue "a political loser."
Arguello disagreed.
"Nobody should be able to tell a parent they can't be the primary decider of where they kids go to school. That's a winning thing. There's really no downside to school choice. It's all an upside."
So, when friends from Americans For Prosperity and the LIBRE Initiative invited him to travel to Tallahassee and speak in support of SB 48, he didn't have to think twice. (The two groups recently launched a six-figure joint campaign in support of the bill.) Afterward, his remarks drew some criticism from his district colleagues who questioned whether they were appropriate for someone representing a county school board.
Arguello said he represents the voters who elected him.
"We have a great communications team that speaks on behalf of the district," he said. "I speak on behalf of the community, and I know that the community enjoys, participates in and takes advantage of school choice."