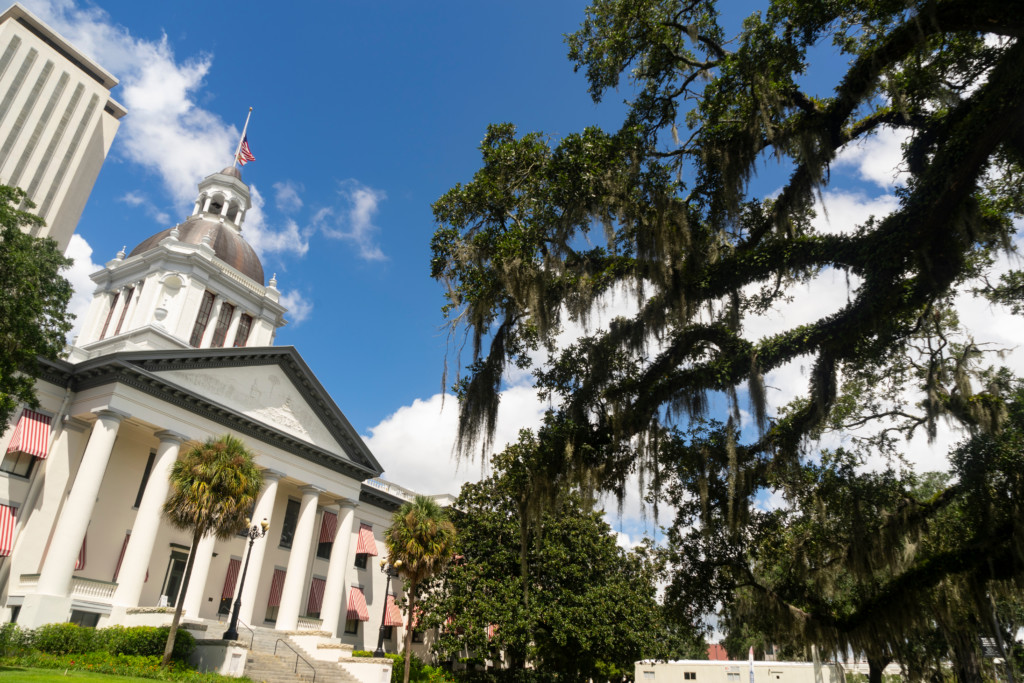 The 175-year-old Florida Legislature, which turns 176 on May 26, reconvenes today for its annual 60-day legislative session. The largest global pandemic since 1918 has played havoc with the state's budget, so money, as usual, will be the dominant issue.
About 85,000 school district students were no-shows this year. The state held school districts harmless and paid them to educate these missing students, but whether taxpayers can afford continuing to do so will be a contentious issue. If the bulk of these students do not return this fall and state government stops funding nonattending students, school districts will be scrambling to reorganize their staffing models, building utilization plans, and budgets.
The federal government is sending billions in education funding to the states via a succession of Covid-19 stimulus bills, but these are one-time payments that should not be used for ongoing expenses, such as employee salaries and benefits. House Speaker Chris Sprowls recently sent a letter to district superintendents warning them against spending non-reoccurring funds on reoccurring expenses.
If the federal government passes another stimulus bill, state government and school districts may find themselves with millions of federal dollars that cannot be spent on pressing needs because the federal money is non-reoccurring. How best to manage this mix of one-time payments with ongoing financial needs will be another contentious issue for legislators to resolve.
The primary education choice bill this session is Senate Bill 48, sponsored by Sen. Manny Diaz Jr., and a priority of Senate President Wilton Simpson. This bill consolidates five education choice programs into two, provides families with greater spending flexibility by turning all the scholarships into Education Savings Accounts (ESAs), stabilizes the programs' funding, creates growth caps to control expenses, and cleans up a plethora of technical issues that were making the programs overly cumbersome for families and schools.
You can read more about SB 48 here.
Senate staff spent six months working on various aspects of this bill, and it shows. Some of the more nuanced technical solutions are elegant despite the complex legislative language in which they are embedded.
That SB 48 is a Senate bill is unusual. Traditionally, innovative education choice legislation originates in the Florida House and then must navigate its way through the Senate. For the Senate to step up and propose a landmark education choice bill is a pleasant surprise. Once the House's improvements are included, this will be a historic bill with significant implications for the education choice movement nationally.
The other important education choice bill this session makes dual enrollment programs more accessible to non-school district students. (See here and here.) Legislative changes a few years ago made dual enrollment far less accessible for private school students. Consequently, private school student participation in dual enrollment has been declining. This bill will hopefully fix that problem.
The House has made career planning and workforce development a top priority this session. The pandemic has driven unemployment rates to historic highs and forced millions of people to change jobs and careers. Aligning Florida's education and training programs with current and future job openings is a critical need the Legislature will be addressing this session. Kudos to the House for taking the lead on this, and to the House staff for working endless hours crafting this legislation.
The House is also promoting legislation that will deliver developmentally appropriate books to the homes of young readers. This program, in concert with the existing Reading ESA for struggling elementary school readers, should help improve many students' reading skills and, hopefully, inspire a love of life-long reading.
We have all been impacted by this devastating pandemic, but Floridians are resilient, optimistic, and forward looking. We are already on the road to recovery – a recovery I am confident will be accelerated by the decisions our Florida Legislature and governor make over the next 60 days.