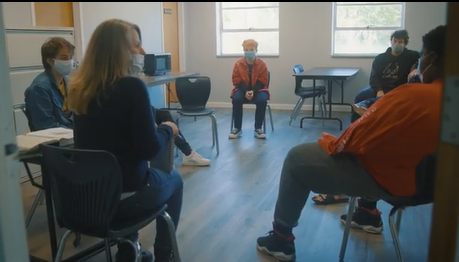 To Tina Levene, a pickle represents more than just garnish on a sandwich plate.
Pickles remind her of the day 23 years ago when she drove from her college town to her parents' home and begged her father for help with what she recognized as a problem with alcohol.
"I told my dad, 'I used to be a cucumber, but I'd had too much juice, and so now I'm a pickle,'" said Levene, who proudly wears a pickle pin her father gave her to commemorate the day she said farewell to alcohol and drugs.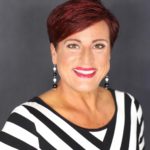 Levene has come a long way since her college days when life was an endless party. She and her roommates kept a full beer keg on their front porch. She could chug wine for hours and not feel drunk and smoke marijuana laced with other drugs that to this day she can't identify.
When the pain of it all brought her to her knees, she felt there was only one way to stop it.
"I thought, 'I'm done, I might as well just kill myself and get it over with,'" she recalls.
Thanks to her subsequent recovery from alcohol and drugs and her training as a social worker, Levene now realizes that her addiction, which she says started with smoking cigarette butts she plucked from the floor at age 9, resulted from a combination of genetics and trauma.
Now, she wants to help teenagers who are dealing with traumas of their own by opening a school just for them inside a church located in a northern suburb of Tampa, Florida.
A customized education for recovering high schoolers
The private, nonprofit school, to be called Victory High, aims to provide an education tailored to young people who are leaving treatment programs and re-entering school. It is modeled on the state's first such school, River Oak Center, which opened in Jacksonville in 2014.
The nation's first recovery high school, Sobriety High, opened in Minnesota in 1987, according to a 2008 study by the National Institutes of Health. Sobriety High announced its intention to close at the end of the 2012-13 academic year, due in part to dwindling enrollment due to on-campus drug use, despite the school's no tolerance policy.
The Association of Recovery High Schools directory shows 43 schools operating in 21 states. Levene hopes to be the 44th. 
She held a ribbon-cutting in January and has completed the process required to accept state scholarships, including the Florida Tax Credit Scholarship administered by Step Up For Students, which hosts this blog. With 16 students are on a wait list, she expects to open later this year. Enrollment will be capped at 50 students to ensure small class sizes.
According to Levene, who first conceived the idea for a Tampa Bay area recovery high school in 2017 while working for the Florida Department of Juvenile Justice, relapse rates are significantly lower in a recovery school.
"In traditional school, there is a 70% chance in six months but a 30% relapse rate in recovery school, so it goes down quite a bit," she said. The typical student attends for about 150 days before returning to a more traditional educational environment.
A fusion of academics and recovery care
The new school couldn't open at a better time. Teenage substance use, which declined in the two years leading up to the pandemic, began rising again in 2020 with the onset of the novel coronavirus pandemic.
Before COVID, 28.6% of more than 1,000 Canadian teens surveyed by National Center for Biotechnology Information reported that they had used alcohol. During the pandemic, that number rose to 30.4%. Before COVID, the teens reported using alcohol about twice per month. That nearly tripled since March 2020, while the number of days of marijuana use increased from 3.28 every three weeks an average of 3.76 days during the pandemic.
Levene's program will fuse regular academics with recovery care for students in grades 9 through 12. Each day will begin with students choosing one of three color-coded bracelets based on their mood: red to signify high anxiety, green to signify a more relaxed state. Students can change their bracelets can as their moods shift, with therapies available to soothe those who are feeling stressed.
Counseling and other mental health services also will be provided throughout the day as needed. The school will offer art therapy and other ways to control anxiety. Levene also plans to start a young person's Twelve Step group.
Levene's goal is to offer the same hope that saved her from her dark place more than two decades ago. On her knees, face to the ceiling and praying for a way out, she recalls how her CD player came on "from out of nowhere."  A reggae song, "Upful and Right" blared through the speakers.
"Don't worry, don't worry, God's on your side. You are healthy and wise."
She wants to make sure her prospective students know that, too.