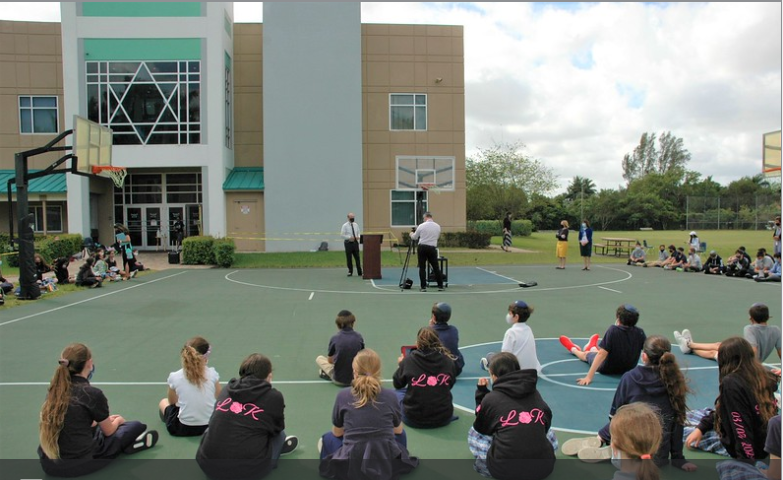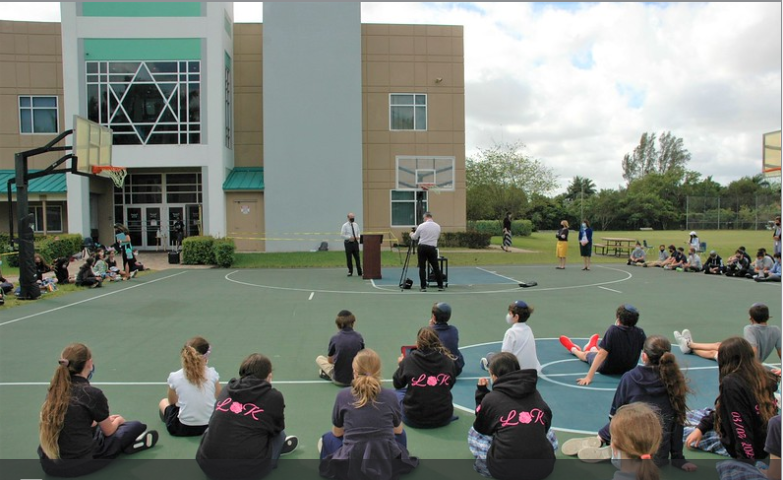 The president of a Tampa firm that provides modular building construction services can sum up the demand for modular and portable buildings in one word: Incredible.
Many of the calls Dave Kuczar of Alternative Building Solutions has received lately are coming from private school administrators who want to create space to expand enrollment. Those administrators tell Kuczar they're flooded with applications, many from parents looking to move their children from a district school to a smaller setting.
"My phone has been ringing off the hook," Kuczar said.
A survey conducted in November by the Mid-South Independent Business Officers association helps explain the flurry of activity Kuczar is experiencing. Of 160 schools in 15 states and the District of Columbia that participated in the survey, nearly half reported higher enrollment in the 2020-21 school year than in 2019-20.
Most of the schools included the survey were in Florida, Georgia, North Carolina, Tennessee and Virginia, according to Damian Kavanaugh, president of the nonprofit group. And most of the schools contacted – three out of four – were offering full-time, in-person learning.
"Families make school decisions for their children based on many factors, but the economic hit that most households have taken should have led to fewer families being able to afford a private school education for their children," Kavanaugh wrote in a commentary for The Hill.
"Based on our survey results, one reason independent schools may have gained enrollment during these tough economic times is that these schools have been more likely to remain open, having created detailed protocols based on Centers for Disease Control and Prevention and other guidelines to maintain student and teacher safety."  
One Florida school experiencing an enrollment surge is Katz Hillel Day School, a preK-8 Modern Orthodox Jewish Day School in Boca Raton.
"It's off the charts right now in terms of interest," said executive director Joe Sharp.
Reasons for the surge vary, Sharp said. Some parents feel more secure sending their children to a brick-and-mortar private school while COVID-19 remains a health threat, believing smaller class sizes allow for better social distancing. Others who live out of state are looking to relocate to Florida because schools in their area were slow to open during this school year.
Sharp acknowledged that Florida's income-based scholarships are another reason. The Florida Tax Credit Scholarship and the Family Empowerment Scholarship offer families that qualify the opportunity to choose their child's education.
Across the state, 97,677 students receive the Florida Tax Credit Scholarship and more than 36,000 receive the Family Empowerment Scholarship. Both programs are administered by Step Up For Students, which hosts this blog.
"That's what the scholarship program is all about," Sharp said, "giving opportunities to more students and more families."
While Katz Hillel Day School expected an enrollment of 570 for the 2020-21 school year, the number dropped to 515 last fall due to COVID-19 concerns. Many former students returned before the end of first semester and others were admitted mid-year. Enrollment is currently at 540.
"If we had the space, we could probably take well over 600 kids, between 600 and 650," Sharp said.
As Sharp fields applications from families in New York, New Jersey, Illinois and California, school officials are planning to add "another building or two" to prepare for the 2022-23 school year.
"We see the trends," Sharp said. "There's been an increase in people moving down here since COVID-19. Every year we've had strong new enrollment numbers and so many coming from other states, but what we've been seeing over the past year is like nothing we've ever seen."
Another private school seeing an application increase is Saint Francis Catholic Academy in Gainesville.
Principal Jason Acosta attributes the increase in part to an expanded curriculum that includes programs to certify students in electrocardiogram, pharmacy and drone technology as well as television production and engineering.
"We're doing a lot to give students the opportunities they need," Acosta said, adding that while the school won't be adding portable classrooms, the weight room and storage rooms will be relocated to buildings beyond the main campus so those classrooms can be repurposed.
This year's freshman class of 73 represents 21 more students than the senior class. Sixty-six students already have been accepted for next year's freshman class, with nine more nearly through the application process.
Acosta said COVID-19 has factored into the increase in applications and enrollment.
"I'm sure part of it is because we're so much smaller, people felt comfortable with the ability to social distance," he said. "When you're talking about only 227 students as opposed to a few thousand, and you're talking about being concerned about exposing people to a virus, people are probably a little more comfortable to shrink down for a little while to see how things go."