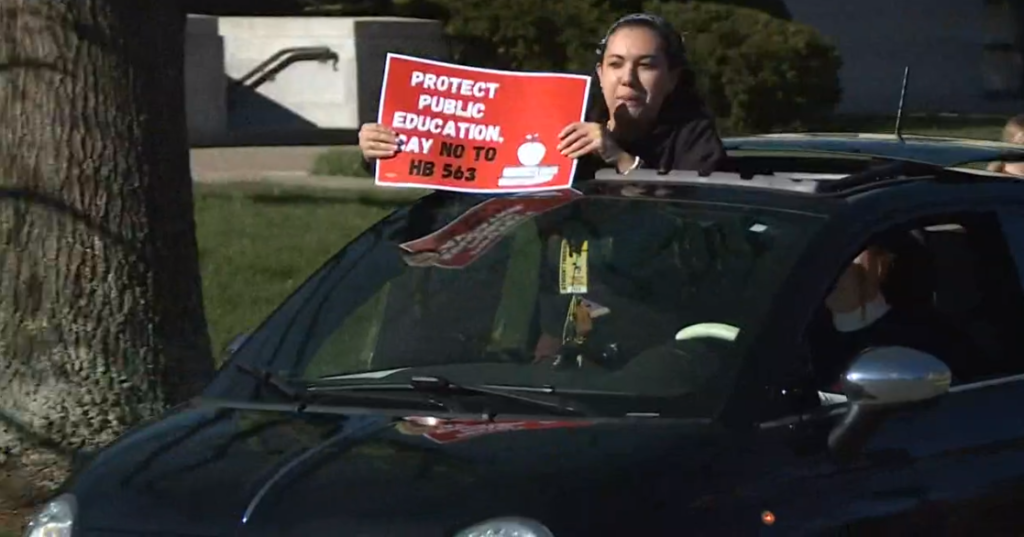 The 2021 legislative session began with dozens of school choice bills filed nationwide amidst a global pandemic and recalcitrant teacher unions that continue to fight school openings.
Twenty-six states, plus Washington, D.C., and Puerto Rico, boasted private school choice scholarship programs at the start of the year. Now there are 28.
West Virginia became the 27thth state with a private school choice program when Gov. Jim Justice signed the bill into law Monday. Just hours later, Kentucky became the 28th after its General Assembly overrode a veto by Gov. Andy Beshear.
West Virginia's program creates an education savings account program for students wishing to attend private schools or participate in home education. The program has no cap and offers scholarships worth $4,600.
Students can use the funds to pay for private school tuition, private tutoring, after school programs and more.
Unlike other education savings account programs which are limited to low-income students or students with special needs, West Virginia's program is more universal.
"Arguably, you could say, even at launch, it's the most expansive," University of Arkansas professor Patrick Wolf said in an interview with the Charleston Gazette-Mail.
Kentucky's program creates a $25 million tax credit scholarship program to pay for private school tuition for low-income students living in one of the state's three largest school districts. Low-income students in all other counties with 90,000 or more residents would be eligible to receive funds to pay for private tutoring or other educational expenses.
House Bill 563, the bill creating the program, also allows students to switch to public schools in other school districts.
Beshear vetoed the bill last week, claiming the program "will harm public schools," while blaming the Republican controlled legislature for "fail[ing] to invest in Kentucky's public schools."
Kentucky's House of Representatives on Monday voted 51-42, and the Senate voted 23-14, to override the governor's veto.
John Schilling, president of the American Federation for Children, hailed Kentucky lawmakers for the override.
 "Today lawmakers in Kentucky did the right thing by rejecting a veto by their governor that would have denied thousands of children in the Bluegrass State access to an educational environment that best serves their needs," Schilling said. "We applaud members of the Kentucky Legislature who stood up and fought on behalf of children and families."
 Kentucky spends $11,404 per pupil according to U.S. Department of Education data. In total, the $25 million scholarship program is a rounding error compared to the state's $8 billion K-12 education budget.  
The governor also claimed the scholarship program violates the state's "Blaine amendment" prohibiting instruction at sectarian schools, despite a 2020 U.S. Supreme Court ruling to the contrary.