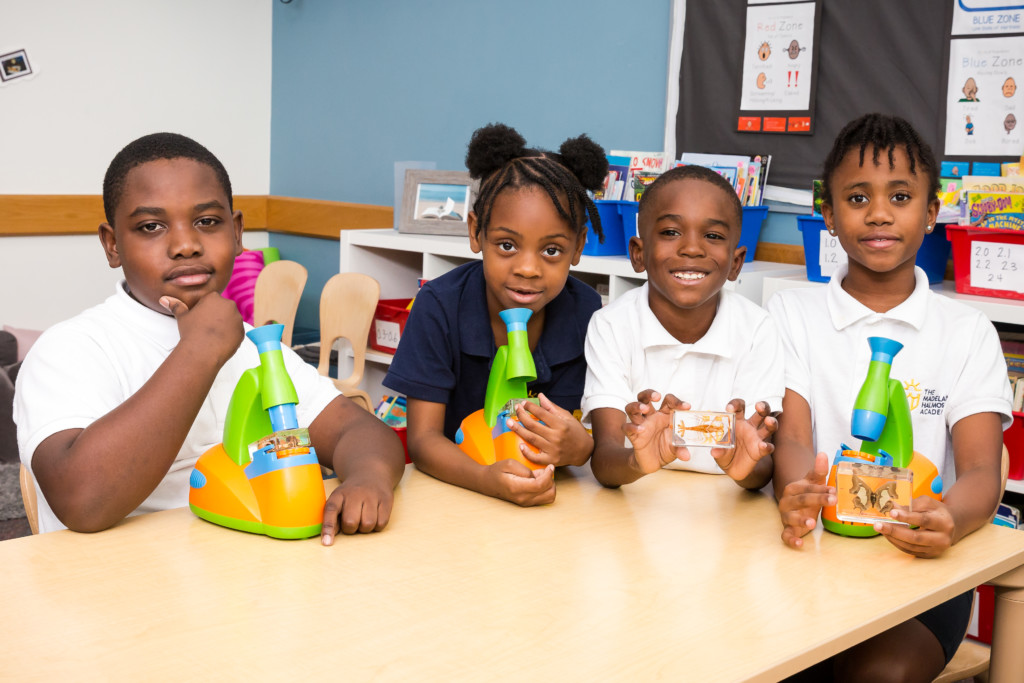 It began as a day care center for Rosie the Riveter.
As World War II began and the men went off to fight, Jack and Jill Nursery opened in 1942 to watch over the children of the women who headed to work in the shipyards, welding shops and military bases.
When the war ended, most of the wives returned to full-time homemaking. The oldest legacy project of the Broward County Junior League continued to evolve, transforming itself into a school and family resource center to help those fighting a different war – the war on generational poverty.
Now known as the Jack & Jill Center, this gem located on bustling W Broward Boulevard offers children of working families a high-quality education from infancy to third grade and offers family support services in areas such as financial literacy, parenting and nutrition. To be eligible to participate, parents must be working, volunteering, or attending school. About 90% of the families that qualify are headed by single moms. 
In June, the center will go through another transformation, cutting the ribbon on a $9.2 million elementary school that will serve 220 students in kindergarten through fifth grade.
Located adjacent to Jack & Jill, and named for a major donor, the Madelaine Halmos Academy will feature 12 classrooms, an arts and science lab, a music and media lab, a rooftop play area, a wellness room, a dining room with a restaurant-grade kitchen, and state-of-the-art security and technology.
The school will create 37 new jobs.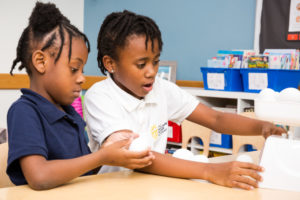 Students' tuition will be paid through state scholarship programs managed by Step Up For Students, which hosts this blog. Based on financial reports from the Florida Department of Education, this saves Florida taxpayers almost $1 million.
It also means that Jack & Jill staff will be able to focus on the students and families they serve rather than having to raise more than $1.5 million in private donations for tuition.
"We would not have been able to build this school without Step Up For Students' scholarships," said Maria Meyer, chief development officer for the Jack & Jill Center and lead organizer for the new school's $11 million capital campaign, which includes $9.2 million for construction costs and $1.8 for operational costs.
The campaign has raised about $9.6 million so far, which, except for a $2.5 million redevelopment grant from the city's Community Redevelopment Authority, is made up of gifts from local companies, foundations and individuals.
Meyer said the expansion started five years ago, when parents of children who were about to graduate from Jack & Jill's voluntary pre-kindergarten asked if the center would consider adding a kindergarten option. Another grade year was added each year after that, using space in the nearby Salvation Army Family Center.
As the elementary program grew, leaders began planning for a permanent place to house the school.
In addition to the regular instructional day, the new school will offer extended hours, with tutoring and other enrichment activities.
At a cost of $200 per square foot, it represents good stewardship of donor dollars, according to a veteran school architect whose firm has overseen more than $1 billion in school construction projects for school districts, private, and charter schools.
"I would say that is very cost-efficient, especially in a county the size of Broward," said Sean Tracy, past president of the Association for Learning Environments and a practitioner certified and principal architect with Little Diversified Architectural Consulting's office in Orlando.
Zyscovich Architects, a Miami firm whose school designs have won multiple awards, designed Madelaine Halmos Elementary to be as adaptable and multi-use as possible to enable the school to meet its goal of educating the whole child and strengthening families, company spokesperson Jennifer Liston said.
The cafeteria, which includes a performance area, will easily convert to accommodate gatherings for families and community members. Outdoor play areas are strategically placed for secure but convenient access so that children can get exercise and connect with each other socially.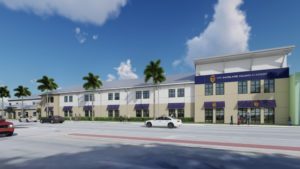 The building's colors – light tan and gray with dark blue shade canopies – were selected to coordinate with Jack & Jill Children's Center. Inside shades of neutrals and calm greens and blues reflect the calm of nearby Sailboat Bend Preserve and the North Fork River. Pops of orange in the dining area create a bright, cheerful gathering space.
Meyer said raising the money didn't turn out to be that daunting because of Jack & Jill's rich history in the county and its track record of helping families. Board members, businesses and community leaders stepped forward to pitch in.
"We have been in town since 1942, so we are very well known in our current space of early education," she said.
As Madelaine Halmos Academy opens its shiny new doors, students in Broward County district schools will still be awaiting renovations promised when voters approved an $800 million referendum in 2014. Among those facing the longest delays are two elementary schools now on track for completion in 2026, more than five and a half years later than originally scheduled.