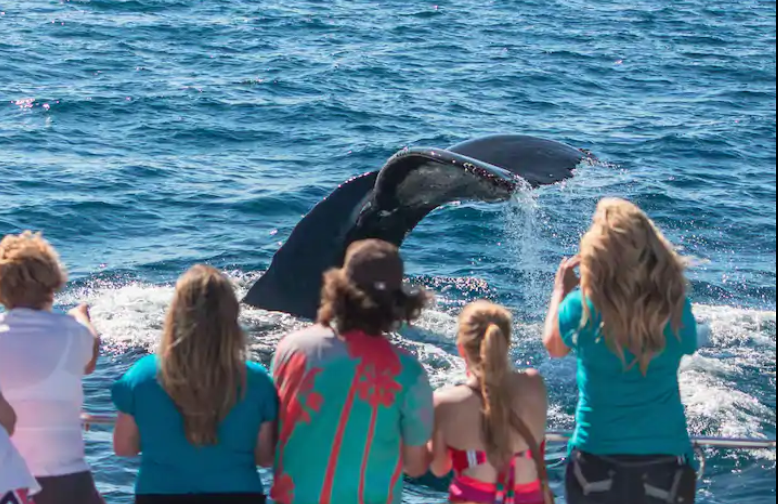 We who live in the Grand Canyon state love a good adventure. At any given moment, we could be checking out a giant meteor crater, crawling around in long extinct lava tubes, touring ancient Native American constructions, or hiking in petrified forests.
When we venture out of state, lots of us head to San Diego. The Pacific Ocean, beaches, the U.S.S. Midway and more can make for a fun weekend. You can see how much fun this can be on the "Experiences" button on the Airbnb website.
If you squint hard enough, you just might catch a glimpse of the future of K-12 education.
Airbnb is best known for connecting vacationing renters with people who make their property available for rent. It's an example of voluntary exchange at its finest; the system gives opportunities for people to stay at a wider variety of properties while allowing those with property the opportunity to earn income.
A more recent feature on Airbnb allows viewers to purchase "experiences." You can click on the link above and enter "San Diego" in the "experiences" bar to give this new feature a test drive.
Members of the Ladner clan did this recently, choosing to go on a beach walk with a marine biologist, walking shelter dogs on the beach and taking a whale watching tour. The universe of choices is far broader than this, offering a huge variety of tours on land, sea and air, arts activities, physical activities, culinary experiences and much more.
As is ubiquitous these days, users rate the experience as a resource for future users. Experiences operate on voluntarism. Your interest and ability to pay determine the experiences you select rather than your ZIP code. Needless to say, those who participate can learn a lot and have a lot of fun.
The chart below demonstrates the trend of upper-income Americans spending more and more money on enrichment activities for their children.
I can hear grumbling among my traditionally minded readers. They – you? – are thinking that while possibly educational, a random collection of experiences doesn't necessary add up to an education per se. Of course, this is true.
Keep in mind, though, that a frighteningly large percentage of students sitting through 13 years of public education aren't receiving an education either. It isn't difficult to imagine successfully sequencing learning experiences into a logical course of learning, which is why some see the future of education harking back to Boy Scouts and Girl Scouts and the earning and awarding of badges for course completion.
Nor is it difficult to imagine putting it all in an Airbnb style app.
As the chart shows, multi-vendor education has been growing rapidly among upper-income American families for decades. If you've been to a cocktail party in the last 15 years, you've heard some version of "I'm so exhausted by driving Madison around to X, Y and Z after school" story.
That story is multi-vendor education, and in many cases features pandemic pods, which originated years ago with Silicon Valley parents who figured out they could do more of it if their kids weren't in a traditional school.
The ever-increasing spending of upper-income Americans on enrichment activities doubtlessly contributes to the fact that their children do quite will on international exams. After all, top quintile income American families didn't spend, on average, $8,872 in 2006 on Kumon, etc., to lower their golf handicap.
By necessity, the COVID shutdown forced a great many parents to scramble to keep their children academically engaged. Multi-vendor education has worked well for upper-class Americans, and it should be the shape of things to come to allow everyone to participate by giving them control over their K-12 resources.