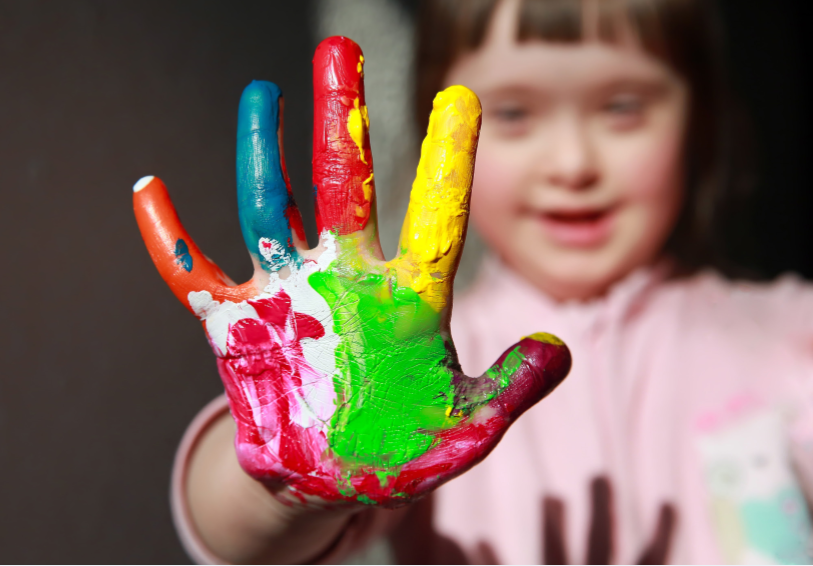 Editor's note: Materials related to the study are posted to a landing page accessible at https://ceresinstitute.org/choices-and-challenges/.
Nearly all Florida parents participating in two state scholarship programs for children with special needs are somewhat or very satisfied with their child's educational experience according to a new study released today from researchers at Boston University.
The study from the Community-Engaged Research and Evaluation Sciences Institute for Children and Youth at the university's Wheelock College of Education & Human Development reveals that more than 90% of families whose children receive the Gardiner Scholarship and the McKay Scholarship for Students with Disabilities cite transformative changes and benefits they perceive for themselves and their children.
Additionally, findings reveal, participating parents overwhelmingly recommend that the scholarship programs continue with modifications that would reduce barriers to accessing or fully benefiting from the scholarships.
The institute worked in partnership with the Department of Education Reform at the University of Arkansas to answer two questions:
How do families who receive Gardiner and McKay scholarships navigate school choice and supplemental supports for their children?
How satisfied are parents with the scholarship schools they have chosen and the supports their children have received?
The mixed-methods research study, which entailed interviews with nearly 100 parents and included more than 4,000 survey responses, was conducted between fall 2020 and spring 2021.
Nine specific areas of parent satisfaction were measured, including academic expectations of the school, order and discipline at the school, and the way school staff interact with parents. For all measures, and for both scholarship programs, parent satisfaction was between 87% and 94%.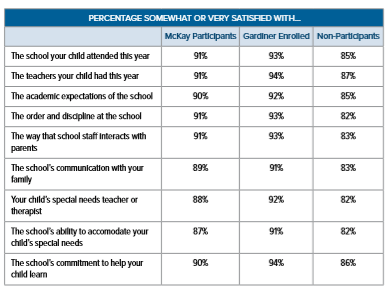 Based on the findings, the report's authors recommend five considerations for statewide action to ensure that the existing scholarship programs are more widely accessible and more definitively equitable:
·       Provide user-friendly, robust resources that equip parents to make informed choices, making the process for selecting and enrolling in a scholarship school simpler and more transparent
·       Focus on creating more equitable access to information and services, addressing inequities in access to information as well as gaps between the cost of services and the amount of scholarship support
·       Examine transitions between school levels, especially to and from middle school
·       Continue to focus on improving accountability
·       Give all parents of eligible students a real voice in the policies and practices that govern the scholarships
The authors note the Florida Legislature's commitment this year of an additional $200 million to the state's school choice program to expand eligibility and to merge the McKay and Gardiner programs into the Family Empowerment Scholarship Program effective July 1.
 As that date approaches, the authors state, their report demonstrates the urgent need to provide eligible families with easy-to-access, consistent, high-quality information as well as a "supporting ecosystem" of other parents, educators, school leaders and scholarship-granting organizations to help families make the best choices for their children.