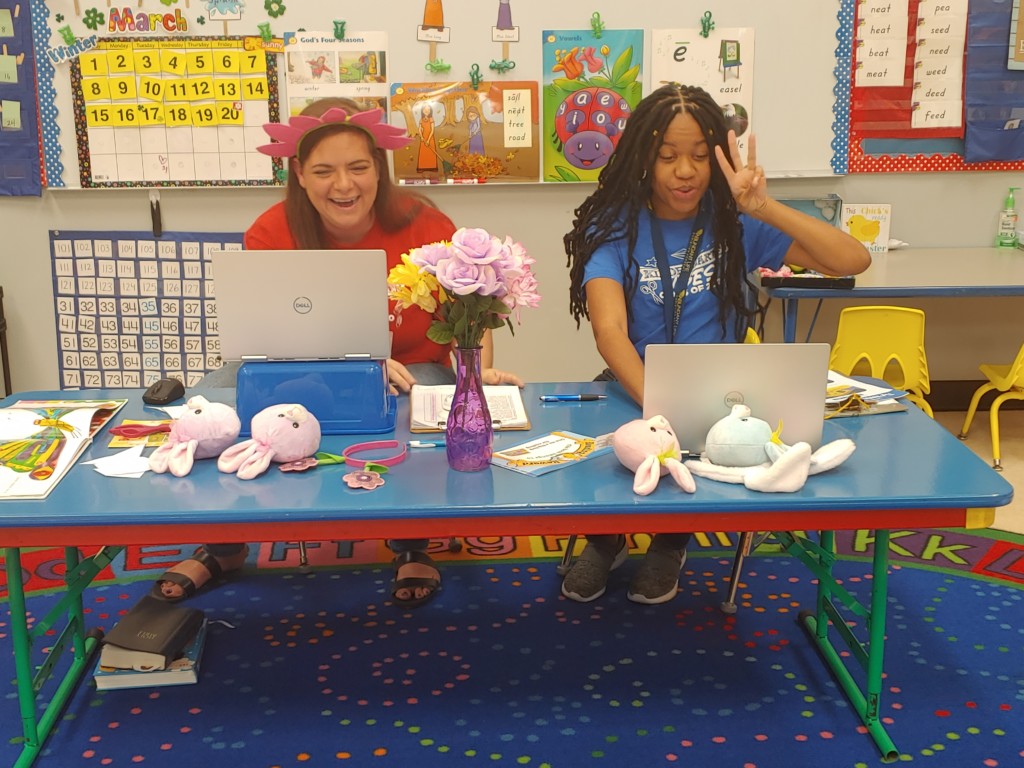 The past year has been like a wild ride through the wilderness for Abundant Life Christian Academy, a small, faith-based private school about 15 miles northwest of Fort Lauderdale. Think Big Thunder Mountain Railroad, a fast, bumpy, roller coaster-type ride aboard a speeding train through a haunted goldmine in the dark at Walt Disney World Resort in Orlando.
Days before state leaders ordered COVID-19 school closures, principal Stacy Angier knew what was coming. As a member of the Broward Health Board of Commissioners, she had been working with the county's nonprofit healthcare system to prepare her community for the shutdown.
Taking steps to prepare her students, families and staff for virtual instruction was nevertheless a challenge. The intrepid Angier managed to do it all in three days.
One year later, as the 2020-21 school year comes to an end, she's breathing a sigh of relief. Despite enrollment declines that threatened the existence of some private schools and resulted in permanent closings of 209 of the nation's 6,000  Catholic schools, Abundant Life remains intact.
"We have survived," Angier said. "Most of our kids are back at school, and we're going to make it."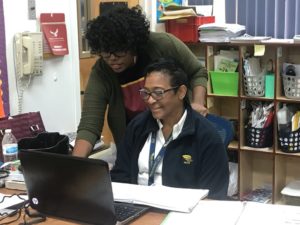 Angier reopened Abundant Life to in-person instruction in August while continuing online learning for those who wanted it. Masks, desk shields, daily deep cleaning, social distancing and $320,000 in federal aid made it possible, along with state scholarship programs managed by Step Up For Students, which hosts this blog.
Angier also closely monitored the latest COVID information from Broward Health.
About 60% of the students chose in-person instruction. That number recently rose to 80% as families began feeling more comfortable about sending their children back to the classroom. Abundant Life's total enrollment stands at 457, about the same as it was during the 2019-20 school year.
Looking ahead, Angier said she expects to see more interest from families whose children attend district schools, thanks to the recent expansion of state scholarship programs and raised awareness among parents.
Angier said positive COVID tests were limited to 26, thanks to safety protocols that included isolating and sending home anyone who appeared to be the slightest bit under the weather. It came to be known informally among the students and staff as the "three-sneeze" rule.
"I had a student tell me a teacher had sneezed three times and ask if they should be sent home," Angier recalled. "When you can minimize exposure from kids not feeling well and from adults, keeping people who are sick home really does help everybody else."
She said the school had zero flu cases, which she attributed so the stringent rule enforcement.
Despite the challenges, Angier and her staff managed to maintain a sense of community. They hosted an in-person National Honor Society induction ceremony for students and parents. They also allowed school sports to continue as much as possible.
At the end of the soccer season, the team gifted Angier with a backpack signed by all the team members as a thank you for letting them play.
"We tried to keep things as normal as possible," she said.
Learning among those who were online proved to be the biggest challenge. Angier said teachers monitored virtual students closely to make sure they were turning in assignments and hitting benchmarks. Those who didn't were directed to return to campus.
"The ones who have been home all year, unless they had a really focused parent … did not do as well as we wanted," she said.
To address learning losses, Abundant Life is offering a three-week summer program in July that will be open to all students. Aigner expects those students who were learning at home, especially those with less adult supervision, will benefit the most.
"Those kids are seeing the most learning loss, so we we're trying to target that to get things made up," she said. "Some of these kids have lost a year."
Slowly, things have returned to what used to be, although the school will continue some practices, such as encouraging children to eat lunch at outdoor picnic areas.
This week, Angier and 36 eighth graders, along with chaperones, celebrated the end of a stressful year with a field trip. The trip wasn't part of her original plan; it evolved after the eighth-grade teachers came to her and told her the students were restless and disappointed that they had not been on a field trip all year.
"Where do you want to go?" she asked the kids. "You guys plan a trip and we'll see what we can do."
They chose Walt Disney World, the "happiest place on earth."
Angier said the hotel staff worked to make it special, allowing the kids to swim one evening until 10. A Michigan couple at poolside asked if this was a school trip. Angier said yes.
"It looks like they're all family," the woman replied.