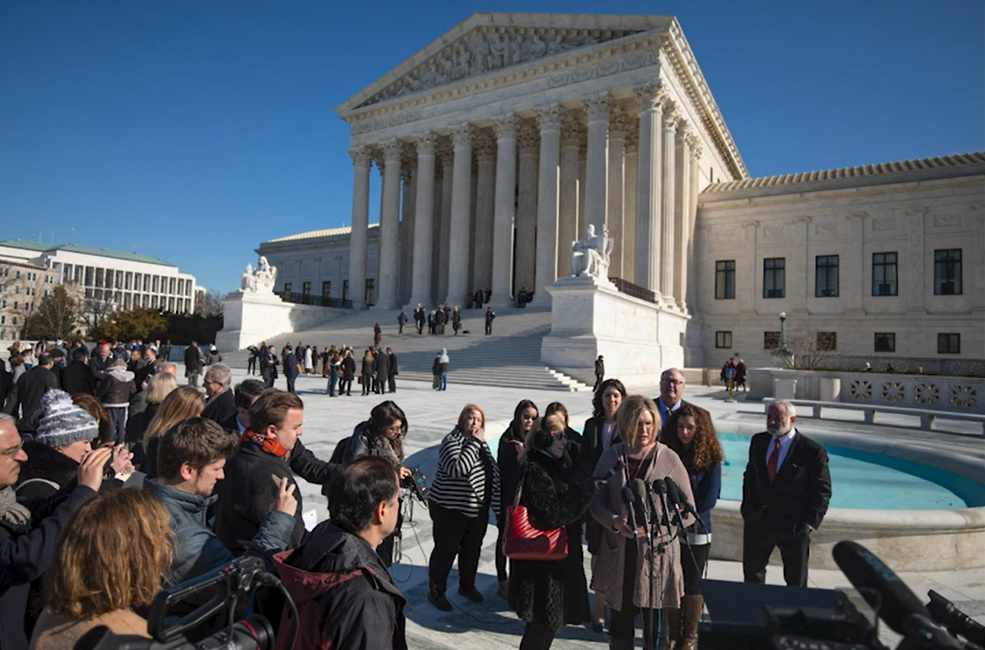 States can't discriminate against religious schools because of their religious identity. But can states discriminate if the school teaches religious things?
If you thought this debate was settled by the U.S. Supreme Court last summer, think again.
Two recent circuit court rulings say yes, states can discriminate against religious instruction. Lawyers for the Institute for Justice briefed the U.S. Supreme Court earlier this month and are waiting to hear if the nation's highest court will resolve this issue once and for all.
The 2020 landmark Supreme Court case Espinoza v. Montana was supposed to settle the debate over "separation of church and state" in publicly funded education programs. That ruling determined that, "A State need not subsidize private education. But once a State decides to do so, it cannot disqualify some private schools solely because they are religious."
Despite this proclamation, Maine and Vermont have found clever ways to ignore the court ruling.
Maine has been offering publicly funded private education through a town tuition assistance program since 1873. The program is available to students living in towns without an available public school. Students may choose to attend a public school in another town or attend a private school. That private school, however, cannot be religious in nature.
But just a few months after the Espinoza ruling, the 1st U.S. Circuit Court of Appeals upheld the religious exclusion in Maine's program.
The court got clever with the wording. The judges argued that the Espinoza case prohibited states from discriminating against the schools' religious status, whereas Maine was not discriminating against religious status but prohibiting religious use.
In other words, Maine's ban on selecting private religious schools was not over the school's religious identity, but because the religious school taught religious things.
It may be a distinction without meaning.
Could religious schools in Maine receive publicly funded tuition if they did not provide the publicly funded student religious instruction? That is unclear, as Maine's prohibition appears to be a blanket ban.
The 2nd U.S. Circuit Court of Appeals rejected a similar argument in a case over Vermont's tuition program earlier this month.
The Institute for Justice, which represented parents, appealed to the U.S. Supreme Court to take up the Maine case.
"Maine is discriminating against students that pick religious schools and the High Court should grant review and put an end to such exclusions nationwide," Institute for Justice managing attorney Arif Panju said in a press release. "By singling out religion—and only religion—for exclusion from its tuition assistance program, Maine violates the U.S. Constitution."
The U.S. Supreme Court justices will consider on June 24 whether to grant review.
You can read the Institute's Supreme Court brief here and supplemental brief here.
*Updated to clarify the results of the Vermont case decided on June 2nd.