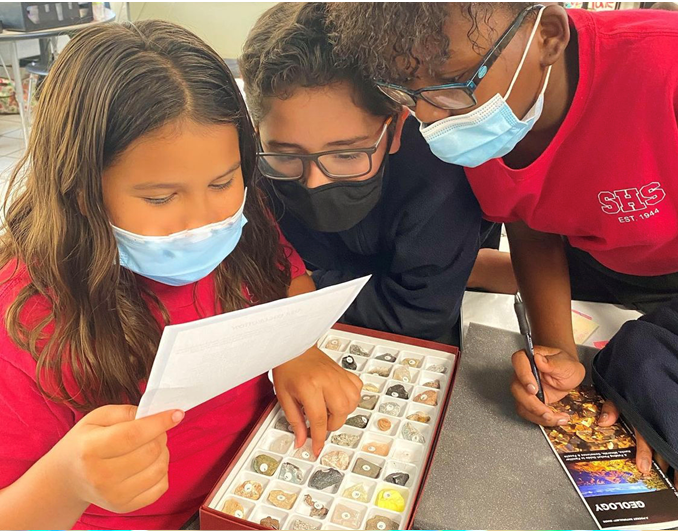 Lake Worth Beach city commissioners, when forming an education task force to connect with local schools and identify student and staff needs, did nothing unusual when they asked representatives from the city's six district schools to serve. What was unusual was the members' inclusion of the city's private school, Sacred Heart Catholic School.
The decision drew praise from leadership at Sacred Heart, which will serve 250 children ages 3 through eighth grade for the 2021-22 academic year. Of those, 235 students receive state school choice scholarships, including Florida Tax Credit Scholarships and Family Empowerment Scholarships. Both programs are administered by Step Up For Students, which hosts this blog.
"It is fantastic that the city of Lake Worth Beach is placing a high value on the education of our entire community," principal Tricia Clarke said. "What's even more impressive is that the city of Lake Worth Beach sees the value and importance of including a small school such as Sacred Heart in the conversation on the current state of education in Lake Worth Beach."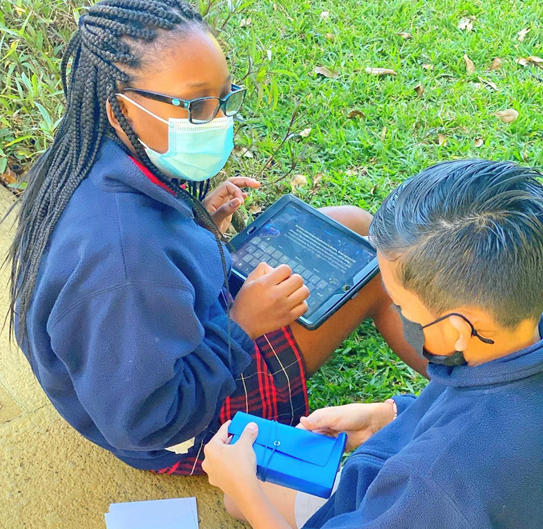 Clarke said it is "atypical" that small parochial schools like Sacred Heart are included in government education initiatives. Yet the school has always maintained a positive relationship with city officials. This year, Sacred Heart's middle schoolers closely followed local elections, and when the results were in, crafted welcome letters to newly elected officials.
"The students, families and teachers at our school are very passionate about community service, and we all make a concerted effort to participate in local community activities and affairs," Clarke said. "I believe the passion and participation has encouraged the city of Lake Worth Beach to ensure that Sacred Heart School has a voice on the education task force."
The volunteer task force includes 18 community members, with many being current or former teachers. The group's purpose is to gather information on the challenges those schools face and report those issues to the city commission. The commission will then advocate on behalf of the schools to the Palm Beach County School Board or other groups that could provide support.
Commissioner Kim Stokes, a former math teacher at Lake Worth Beach High who won her seat in March, led the initiative, which she had tried to persuade commissioners to adopt several years ago. She said the city's large immigrant population and low household incomes contributed to the issues the schools face.
Census figures show that 39% of the Lake Worth Beach population is foreign born. The city's median household income in 2019 was $42,500, below the national average. The city's poverty rate is 24.4%.
Clarke said the fact that so many of her students depend on state scholarships to attend Sacred Heart shows the need to assist families financially is just as great in private education as elsewhere. She hopes the task force will prioritize creating access for students with the greatest need of support services.
"In our community," Clarke said, "I see a need for providing support, workshops and access to the materials for parents and guardians that are sometimes ill equipped to support their children."