A few years ago, the Thomas B. Fordham Institute documented that the vast majority of Ohio suburban districts did not allow open enrollment transfers from urban districts. Pity the poor children of Cincinnati, Columbus, Cleveland and Dayton as depicted above on the left-hand side of the map, who are surrounded by districts choosing not to participate in open enrollment.
The Ohio legislature, however, took steps in 2021 to set them free.
Ohio stands in stark contrast to Arizona, where almost all school districts allow open enrollment transfers. Ohio had restricted charter schools to urban areas, whereas Arizona's charter school sector is inclusive and diverse across communities including urban, suburban and rural areas, creating a powerful incentive for districts to put the "open" in "open enrollment."
Likewise, Ohio's private choice programs have been focused on urban schools, whereas Arizona's private choice programs included both targeted and universal eligibility. Almost all Arizona districts participate in open enrollment.
This year, the Ohio legislature took notice and removed geographic restrictions on charter schools and created new and improved existing choice program. The Fordham Institute summarized the change in charters:
Families deserve the opportunity to find a school that's the best fit for their child, regardless of where they live. And that's not just pie-in-the-sky, wishful thinking, either. It's possible. In Arizona, charter schools have long been available to every family regardless of geography, including those who live in affluent, high-performing suburban districts. This open environment has fostered some of the highest-performing charter schools in the country, and has produced high levels of academic growth for both district and charter schools. By eliminating geographic boundaries for new charters, Ohio lawmakers have removed a critical barrier to access and have brought the state one step closer to models like Arizona.
Ohio lawmakers were not alone. Policymakers in Florida, Indiana, New Hampshire and West Virginia also took very strong action on private choice. Private choice programs, however, may play only a supportive role in getting suburban district schools to get more interested in open enrollment. Consider, for instance, the 35% increase in Florida home-schooling in 2020-21.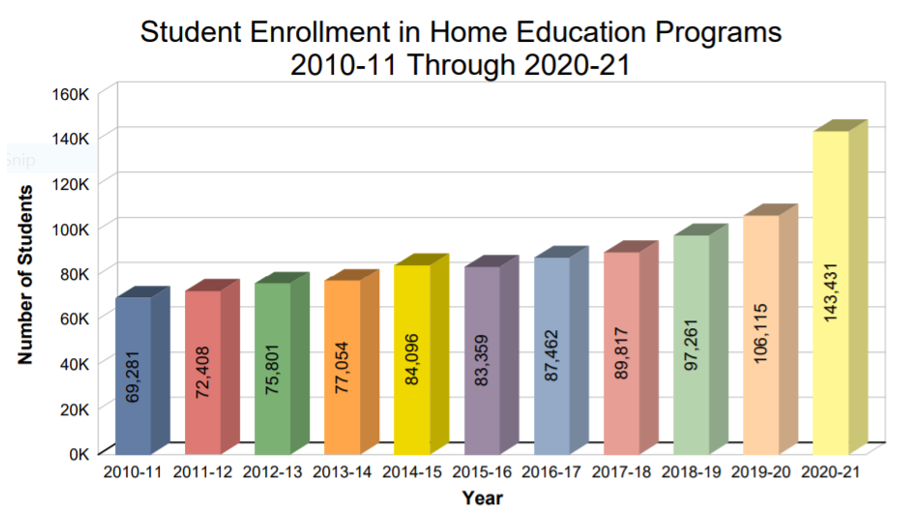 A 35% increase is impressive, but Tyton Partners forecast a 50% increase in micro-school attendance in the fall 2021, from 1 million to 1.5 million. Note for the record that it took the national charter school movement approximately 17 years to reach 1.5 million students.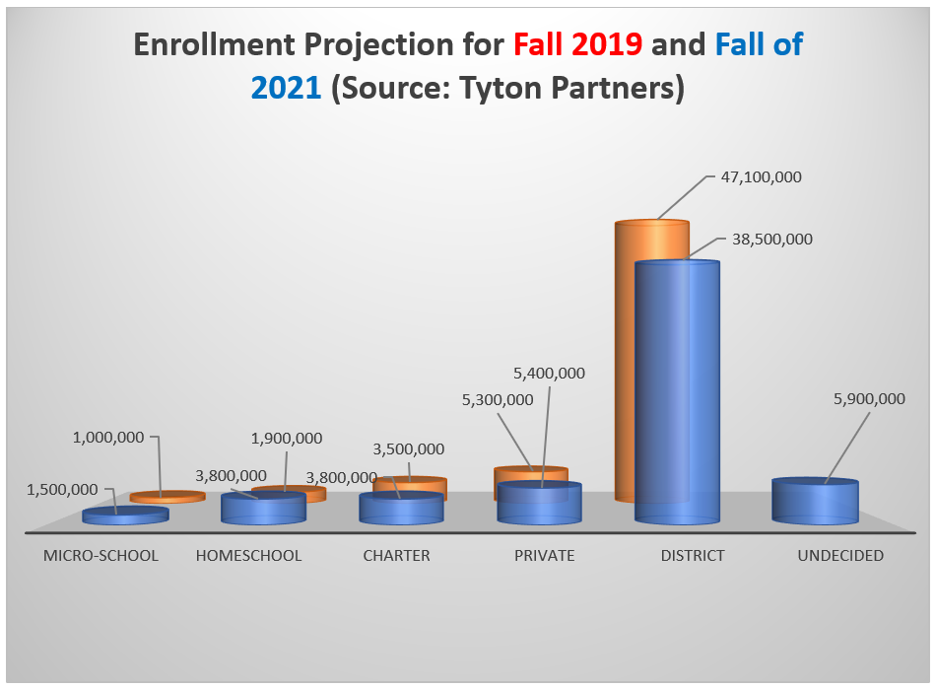 Finally, the United States has had a baby bust going since 2007, and if you guessed that a global pandemic wouldn't help matters, give yourself a gold star.
But take heart. None of this means public education is doomed. Far from it, in fact.
The federal money printing presses will take the sting off in the short run. In the long run, suburban district schools becoming choice players will have a very positive impact on academic growth. The economic segregation underlying what the map of Ohio shows cannot be defended. An over-built and underperforming school system faces a rough go of things once COVID dollars expire.
A more effective future awaits after families decide which schools to favor and which to avoid. A more humane system of K-12 education beckons, but it will be a rough ride getting there.
Fasten your seat belts.