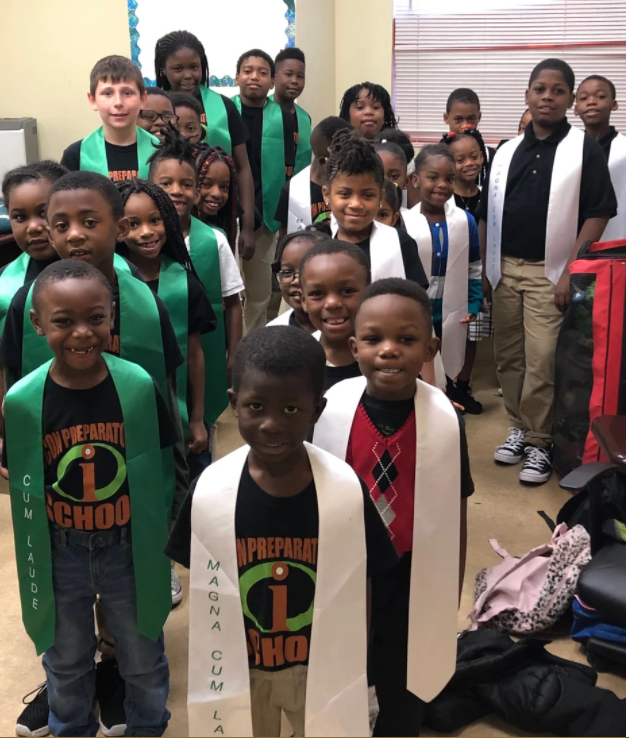 Editor's note: For more examples of Black-owned private schools and charter schools, check out this directory from Black Minds Matter. You can read about a Jacksonville charter school that introduces elementary students to the culture of historically Black colleges and universities here.
TAMPA, Fla. – Dwayne Raiford envisioned his "HBCU inspired" private school enrolling 60 students the first year. But as word spread, it quickly became clear he had underestimated demand.
Hundreds of parents in Tampa's most underserved neighborhoods applied to Icon Preparatory School right off the bat. Now the K-8 school is rolling into its fourth year with nearly 400 students, 60 more on a waiting list and plans to replicate in another city next year.
"We used to go door to door, but we don't need to do that anymore," said Raiford, Icon Prep's superintendent. "Parents seek us out now."
Icon Prep is a fresh example of what happens – and who benefits – when education choice is the new normal.
In Florida, arguably the most choice-rich state in America, Black parents are gravitating to learning options that didn't exist a generation ago. More than 100,000 Black students in Florida are now enrolled in state-supported, non-district options, whether it's a charter school, a private school using a state school choice scholarship, or a customized learning program created with an education savings account. That number of Black students exercising choice is among the highest – if not the highest – of any state in America.
Icon Prep parents aren't surprised.
"Options make it so that I can have school that works for my child," said Brandi Evans, who has three children at Icon Prep. "Let me put them in private schools. Let me put them in charter schools. Whatever floats your boat and works, you go with it."
With education choice, Evans continued, "I get to control the narrative."
Raiford, 43, is a Tampa native with humble roots. He was the first in his family to earn a college degree; the first male on his father's side to graduate from high school. When he got to college, he didn't realize he'd have to buy his own books for class. Now his resume includes a doctoral degree in educational leadership from Florida A&M University, stints with Teach for America and the acclaimed KIPP charter school network, and a 20-year career that saw him rise from teacher to administrator to specialist in school turnarounds.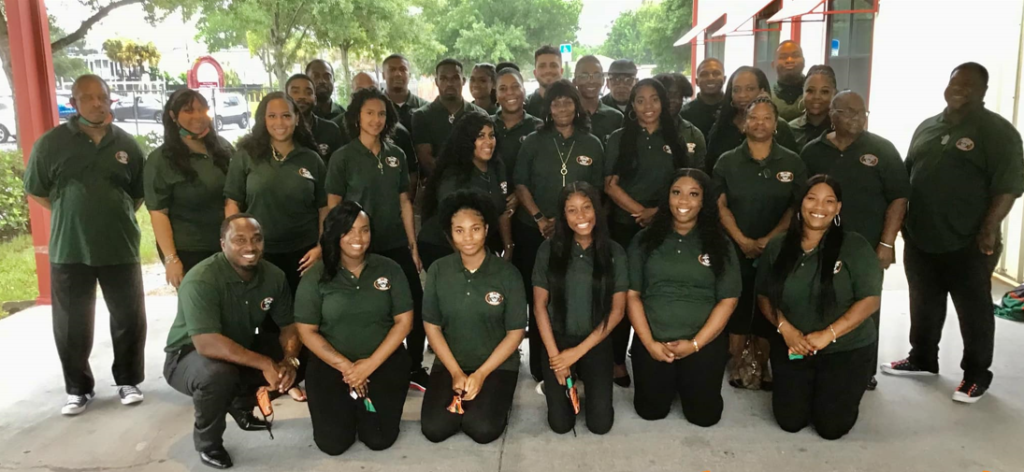 A few years ago, Raiford decided it was time to pursue his own vision for a school. He wanted something that could better serve students like the ones he grew up with, like the one he had been himself. So, he returned to Florida, where choice give educators options, too.
Raiford determined the best route to student success was through a private school, which offered less red tape and more flexibility. Then he put together a leadership team, many of them FAMU alum, with 70 years of combined experience teaching in public schools.
Icon Prep rents its building from a church across the street, Mount Pleasant Missionary Baptist. FAMU pride is on full display. Icon Prep adopted FAMU's colors, green and orange, and the FAMU team name, the Rattlers.
Everything about the school drives a fundamental expectation. Its halls are lined with pennants from hundreds of colleges. On some days, students wear matching T-shirts that say, "I Am College Bound." (On others they wear matching polos – unless they've already completed high school courses, in which case they wear button-up shirts and ties). Last year, some students took a field trip to Clark Atlanta University. This year, the Icon Prep marching band will perform at FAMU, Bethune-Cookman University and Edward Waters University.
"If you decide college is not for you, that's fine," Raiford said. "But if you go to school here, you're going to be prepared."
Nearly every student at Icon Prep uses a choice scholarship for lower-income families. (Those scholarships are administered by Step Up For Students, which hosts this blog. You can learn how to apply at this link.)
Many of them struggled in their prior schools, including Raiford's nephew.
When he returned to Tampa, Raiford said he was stunned to find his nephew, then in first grade, reading like a beginner in kindergarten. Today, Raiford's nephew is a fifth grader at Icon Prep – and taking ninth grade courses.
Standardized test score data (Icon Prep uses the MAP test developed by NWEA) shows Icon Prep students outpacing the national average in reading and math gains in nearly every grade. Meanwhile, about 40 students are taking high school courses, and this year, 11 of them will begin taking college courses. The latter, in math and writing, are offered through an online dual enrollment program with Saint Leo University. If all goes as planned, the number of students in that program will rise to 30 next year.
Parents couldn't be more thrilled.
Evette Nash has three children at Icon Prep: Tyreek, Taequan and Tresean.
Taequan, now in sixth grade, was the first to enroll. In his prior school, he was diagnosed with ADHD and deemed "below grade level." He became so frustrated, Nash said, "he would pretty much shut down." But within a year at Icon Prep, she said, Taequan was taking classes at two grade levels above.
It is powerful, Nash said, for her children to "see people who look like them who are successful." She said she has come to appreciate Icon Prep's relentless push for college.
"At first I was like, OMG, these are babies. But now I see it's a good thing," said Nash, a compliance specialist at a health insurance company. "We sit down with our sons and let them know: You have a lot of responsibility now. You have an opportunity that your Dad and I did not. That's what we want. For our kids to have a chance. To be what they want to be."
Brandi Evans said putting her children at Icon Prep – Halen, Zaria and Tezric – was "the best decision I ever made."
"Children learn better in a setting they're comfortable in," said Evans, a medical coder whose husband is a forklift driver. "They excel when they're taught by those they can identify with. I don't mean necessarily race. I mean somebody who understands them."
Thomesha Hawkins said her daughter, Keniah, was excelling at her prior school. But the school "had nothing for students who were advanced."
At one point, she said, Keniah's teacher called her in for a conference. Keniah was acing her tests so quickly, she would turn them in, fidget in her seat and sometimes get up and dance. The teacher's solution: give Keniah a spray bottle so she could clean the whiteboards. "That's when I decided this is not for her," said Hawkins, a former pharmacy tech who now works as a substitute teacher in district schools.
At Icon, Keniah began taking high school courses in fifth grade. Now a seventh grader, she's in the first cohort taking college courses.
As fate would have it, Hawkins' oldest daughter started college this month, too.
"I'm still trying to wrap my brain around it," Hawkins said. "I literally had a 'Whoa!' moment."