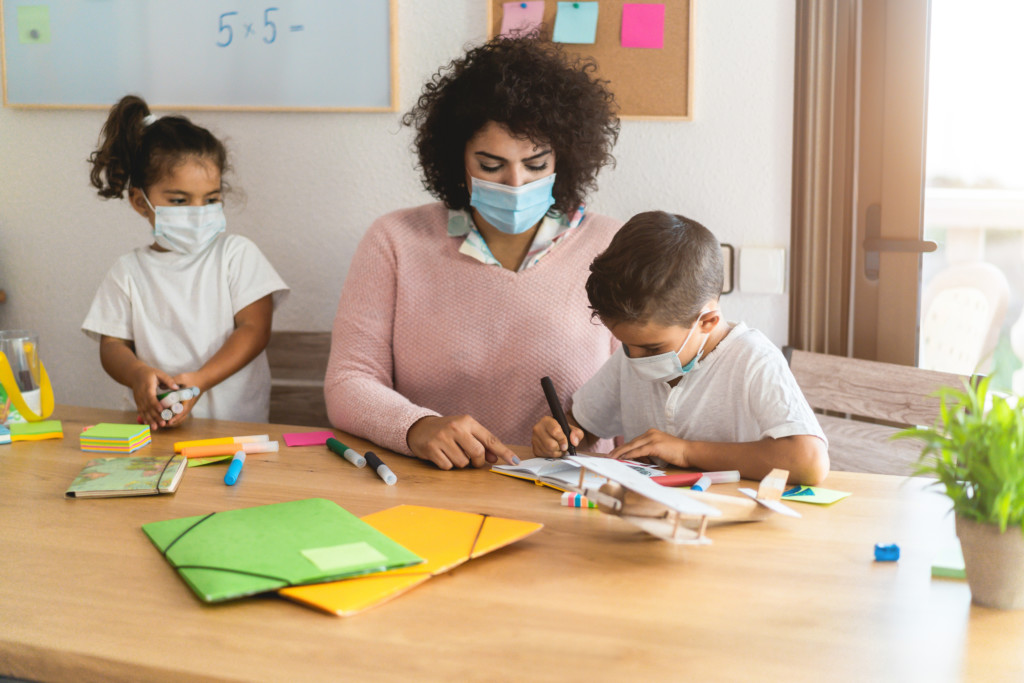 The uncertainty caused by the COVID-19 pandemic in 2020 may be responsible for a massive spike in the number of homeschooled students in Florida according to recent data from the state Department of Education.
DOE officials report that homeschool enrollment during the 2020-21 school year grew more than 35% over the previous year, to 143,431 students. That 37,000-student growth in a single year was larger than previous 10 years of growth combined.
In total, 100,293 Florida families homeschooled their children, a 33.1% increase over the previous year. Homeschool education enrollment ranged from a low of 19 students in Franklin County to a high of 10,964 in Hillsborough County.
Rural counties saw the largest percentage growth with Glades, Jackson, Liberty, Sumter and Suwannee each growing by 70% or more. Glades took the top spot with a whopping 105.5% growth.  Meanwhile, Hillsborough County saw the largest numerical growth with 4,127 additional homeschooled students in 2020-21.
The rise of homeschool students in Florida is in line with a national trend illustrated in a U.S. Census Bureau report that shows an increase of 5.6 percentage points in the number of students homeschooled at the start of the 2020-21 school year and a doubling of U.S. households that were homeschooling compared to the prior year. Leading the way were families in the Black community, where homeschooling rates quintupled – an increase from 3.3% in spring 2020 to 16.1% in fall 2020.
Home-educated students in Florida also made up a large portion of students with special needs utilizing the Gardiner Scholarship program last year. According to estimates from Step Up For Students, the non-profit that administers the scholarship (and hosts this blog), about 8,000 students with special needs were homeschooled through the program last year.
Under that scholarship program, parents are empowered to customize their children's education by purchasing textbooks, curriculum, tutoring, afterschool programs and more, without the need to enroll full time in a private school.
The Gardiner Scholarship became the Family Empowerment Scholarship for Students with Unique Abilities on July 1.