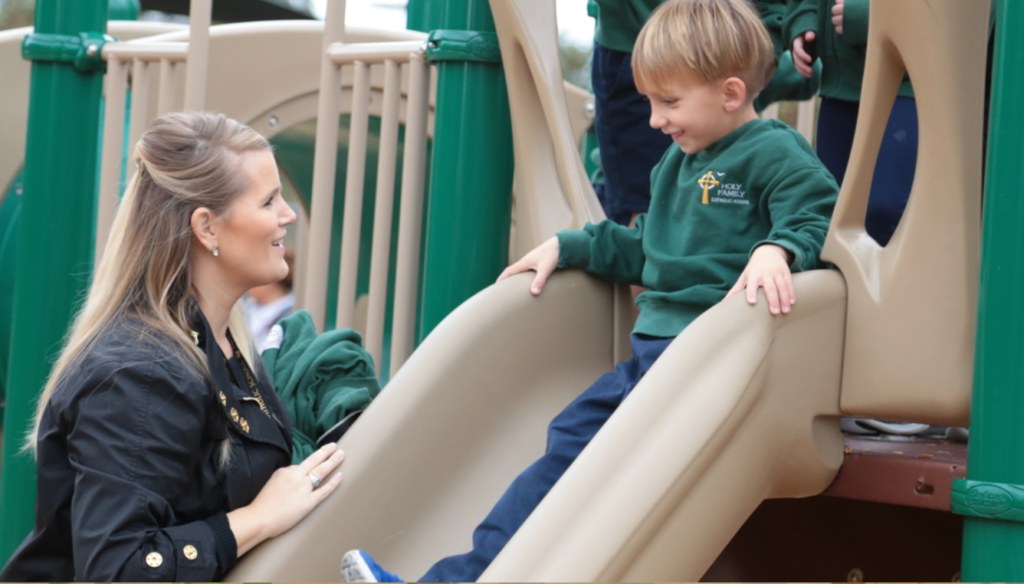 Holy Family Catholic School started its new academic year not with a bang, but a boom. An enrollment boom.
"Last year, we had about 360 students," said Sandy Salem, director of marketing and advancement for the Jacksonville, Florida, school.  "This year we jumped to over 420. We hope to continue to trend upward to over 470 in the next year or two."
The growth has come especially in the kindergarten ranks which went from 35 to 49 students as of this week. The maximum capacity for kindergarten is 50. The school's pre-kindergarten program and sixth grade also are at or near capacity.
"We are still getting inquires," Salem said. "We were very fortunate to have our families commit at an early time, so a waitlist was started, and we ended up turning families away."
Leaders attribute the increases to winning some community awards and aggressive marketing campaigns that included more robust websites and social media platforms and newsletters. Salem added that the school publicizes opportunities for financial aid, including state K-12 scholarships managed by Step Up For Students, the nonprofit scholarship funding organization that hosts this blog. The Florida legislature approved a major expansion of the scholarship program this year, making thousands more families eligible for aid.
"A Catholic education is within reach for everyone, and we want people to know that," Salem said.
Holy Family is not alone among schools that are seeing enrollment boosts this year, though the reasons vary by school.
Other schools with kindergarten increases include Sunshine State Academy in Broward County, which went from 26 students to 32, and Muslim Academy of Greater Orlando, when went from 28 kindergarteners last year to 50 this year.
Some schools, like The Rock School in Gainesville, are full both in kindergarten and overall for a second year despite the pandemic. "We were at capacity last year," said headmaster Jim McKenzie.
The school has a waitlist this year. McKenzie attributes the school's ongoing popularity to the unique sense of community it fosters and its leaders' creativity, especially with events. When the pandemic hit, McKenzie and his staff didn't miss a beat, expanding the events calendar to include an outdoor high school dance, a talent show and a pet show. The events were shown on Facebook Live, which served as an additional resource to pique the interest of external audiences.
Enrollment numbers have yet to be released for Catholic schools and district schools across Florida, but anecdotal evidence suggests Catholic schools are rebounding after a decline attributed to the pandemic.
"What I'm hearing from several different dioceses is that enrollment is way up," said Michael Barrett, education associate for the Florida Council of Catholic Bishops. "It's either close to pre-pandemic numbers or surpassing pre-pandemic numbers."
Barrett speculates that could be because Catholic school marketing efforts are paying off as well as the fact that some parents who chose to homeschool last year decided to send their children back to in-person school this year. The greater availability of state scholarships could also be playing a role, as the program was expanded to provide eligibility for middle-income and military families.
No matter what is driving the increases, Barrett said, "I'm hearing good things."
Jim Rigg, superintendent for the Archdiocese of Miami, is "cautiously optimistic" that enrollment figures among his schools will reflect a net increase. He agrees some of that growth may be due to expanded scholarship programs, while some schools may be getting boosts because of the political turmoil over masks and curriculum issues in their school districts.
"I think they appreciate the stability we offer," Rigg said.