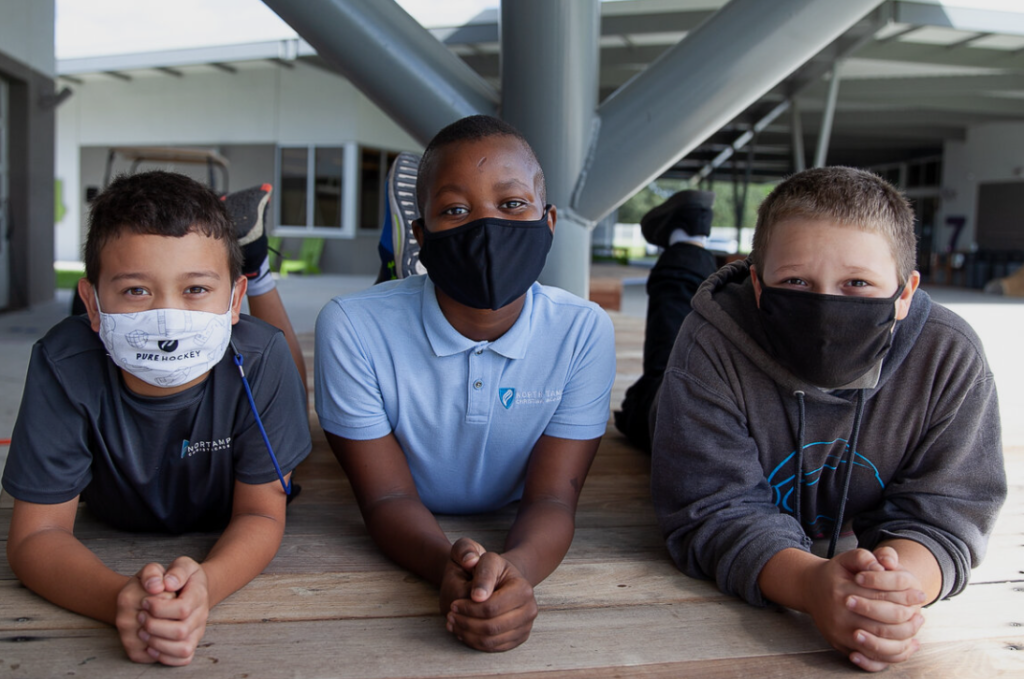 "The greatest gift that any educator can give to their students is to serve them by being a foundation for learning rather than a ceiling." – Frank Runnels
As the organizational body of the Seventh-day Adventist Church for the state of Florida, the Florida Conference of Seventh-day Adventists has a simple but profound mission: to walk together in faith, hope and love. The nonprofit, based in Altamonte Springs, Florida, serves as the administrative body for 280 churches, companies and mission groups, as well as a system of 30 K-12 schools with more than 4,600 students.
Serving as vice president for education and superintendent of schools for the Adventist Florida Conference of Seventh-day Adventists is Frank Runnels, who in his tenure has been a teacher, a boys' dean, an evangelist, a missionary and a businessman.
reimaginED interviewed Runnels to learn more about how Adventist education differs from other approaches, the value of STEM education, and the role private school scholarships play in supporting students and families.
Q. Tell me a little about the Adventist K-12 system. How many schools do you oversee, and how many students are enrolled?
A. The Adventist K-12 system in Florida is a birth through the 12th-grade program that is part of a larger organization called the North American Division, which oversees about 1,000 elementary and secondary schools and 13 colleges and universities in North America. In addition to overseeing 30 elementary and secondary schools, our Florida Conference Department of Education is responsible for 13 early childhood programs.
Q. What does an Adventist education look like? How is it different from public schools? Are the schools open to non-Adventists, and what is done to make that experience equally relevant to them?
A. Adventist Education focuses on student development aspects that aren't as prevalent or relevant in many other national school programs. Our intentional emphasis on character development through Biblical and social-emotional learning, in addition to academic and extracurricular activities, helps us work toward developing the whole child. We want our students to become outstanding citizens in their communities and be great students in our schools.
Adventist education means enabling students to develop a faith relationship with Christ, supporting their goals and growing their world view. Jesus is a crucial factor in significant learning. From an Adventist perspective, Jesus is the center of all knowledge and wisdom.
Our schools are open and welcome those who are not of our faith. Several of our schools have a higher ratio of children that are not specifically part of our denomination. We believe that every child has the right to reach their God-given potential, and as such, we seek to develop learners that can discover and find value not only in who they are but in who they can become. With all students, our goal is to be intentional in providing a holistic approach to learning.
Q. How important are scholarships to your families? What percentage of students are on a state scholarship, and what is the breakdown? What percentage of these are Florida Tax Credit Scholarships, Family Empowerment Scholarships, or Hope Scholarships?
A. The scholarship program is an essential partner for our families who want a choice in their children's education. We feel so blessed to be in Florida and in partnership with Step Up For Students, which allows students to attend our schools and reap the benefits of private education. About 51% of our students are on some form of scholarship program provided through tax credits.
Q. I see that you have placed a heavy emphasis on STEM education. What have you done regarding STEM lately, and do you have any plans to expand it further?
A. Our innovation and technology initiatives are inspiring and will serve as a pathway and foundation that will strengthen many of our future strategies. While the STEM (science, technology, engineering, math) and design thinking processes inherently push students to use higher order thinking skills, we aim to develop and apply the same strategies and approaches across all subjects and disciplines.
Through our Florida Conference Innovation Lab, many students have been able to patent and produce products that improve many lives. We continue to work toward funding to begin renovations for a new innovation lab to allow for creativity and vision. We are looking to build a teacher training facility designed to help teachers develop their project-based learning applications and innovation thought abilities. This lab will be open to the public and will serve as a sector of influence in the community and our schools in Florida.
Q: What drives your passion for education?
A: My passion stems from my faith, values, and a clear understanding of God's calling and purpose. I am convinced that God has placed within every child the capacity to learn, grow, and do marvelous things. Our responsibility is to provide opportunities, teaching, guidance, and stimulating environments that challenge our students' thinking and lead them to discover their passion and God's purpose for their lives.
The greatest gift that any educator can give to their students is to serve them by being a foundation for learning rather than a ceiling. Believing this, we want our students to dream and imagine great possibilities, seize opportunities, succeed through failure, and strive toward their potential and goals. We want to give them the opportunities to expand beyond the confines and norms of traditional education paradigms and learning structures. I believe that this is the learning system that God has always intended and is leading us back to: "Greater than the highest human thought."
Q. What is your vision for the future of Adventist education?
A. I see the Adventist education system fulfilling its purpose in North America when it becomes the desired destination for learning and growth. At this time, we have not arrived fully, as we still have pockets of excellence throughout our systems. However, I confidently look forward to the time, and it's coming very soon, when equal access and learning opportunities create greater possibilities of development for every student. Currently, the Florida Conference Office of Education has begun a journey to systemize those values through a three-tier initiative of innovation, development, and systemic planning.
I see Adventist education better addressing mental health issues and social and emotional learning, which teaches students to manage emotions, set goals, show empathy for others, maintain positive relationships, and make responsible decisions.
Our kids will learn to be advocates through our teaching philosophy, not only for their faith but also for societal issues, justice, and social causes. They are no longer sitting on the sidelines waiting for someone else to lead but working as contributing citizens in corporate America, their churches, and their communities. Our students must be taught and understand their commitment to the Lord and their responsibility to something greater than themselves. With that mindset, students can find joy and fulfillment and will then truly impact the world for good.
Q. According to your website, North Tampa Christian Academy is the latest new school. What are the plans to expand your footprint in Florida?
A. We want to build another school of Innovation in Broward County. We are currently looking for existing properties to accomplish this vision. We see North Tampa Christian Academy as the beginning of what can be, believing that the best is yet to come.