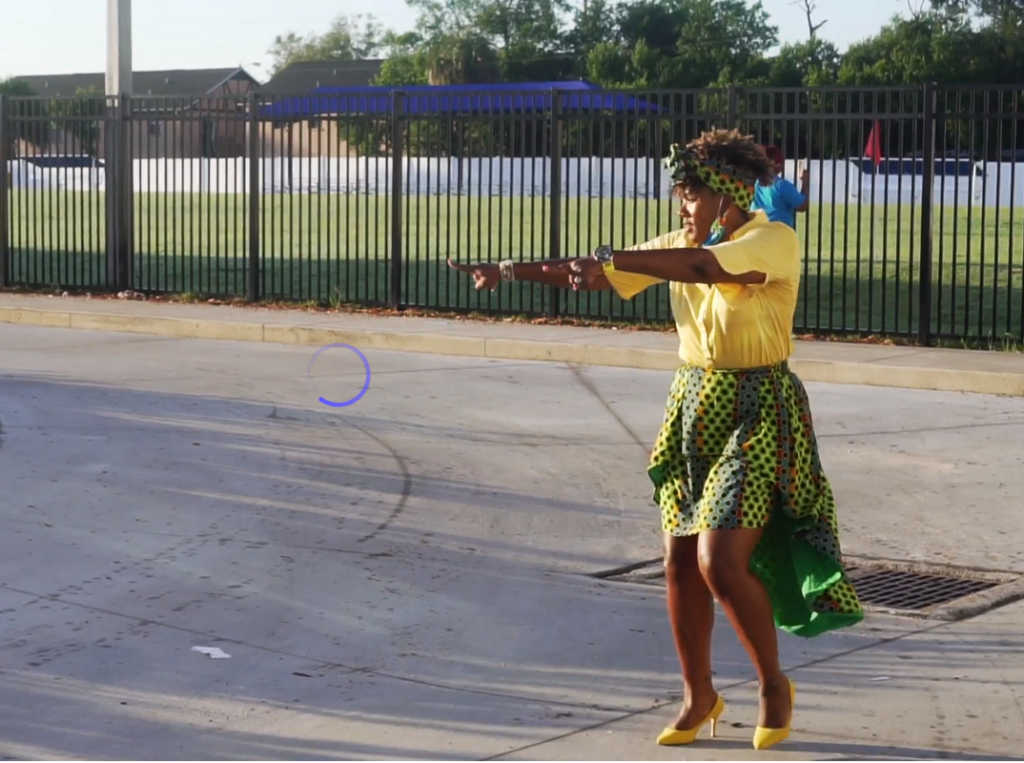 In 2019, when she was teaching at Butler College Prep, a public four-year charter high school in Chicago, Kendrah Underwood earned the reputation as the world's coolest teacher for filming a video of her students rapping about what they were willing to do to earn a good grade.
The video, which attracted 5 million views in less than a week, looks like a well-rehearsed routine. But Underwood says the idea for it came to her a couple of days before filming.
"I'm a creative, think-outside-of-the box educator," she told the Daily Mail after the video went viral. "I wanted to change the narrative of what the world continues to hear about Black students when it comes to education and positivity."
Now, the former forensic science teacher has brought her philosophy to IDEA Public Schools, a network of public charter schools that serve more than 75,000 students at 137 locations. One of the newest is IDEA Victory College Prep in Tampa, Florida, where she is founding principal.
Underwood already is doing things in her own inimitable style.
She filmed a school tour this past summer in which she and her lower-school counterpart danced in their offices. On the first day of the new school year, she arranged for a drum line to welcome students as they stepped out of their cars and onto the new campus. (You can watch the video here.)
Underwood, an Atlanta native, is one of six sisters. She learned from her mother, who was a teacher, that "education was the one thing that can never be taken away from you." Her mother's "each one, teach one" approach to child rearing taught her "if one of us knew something or learned something, we had to teach our siblings."
Though Underwood respected her mother's profession, she did not want to follow in her footsteps.
"I saw how she worked so hard. Education shifted, and it changed. Before it had a lot more respect and prestige, but then it kind of went away from that. So, I had no aspirations of teaching."
Growing up, Underwood wanted success, which she defined as a certain amount of money, a big, corner office and "just living the dream."  She considered several careers, among them becoming a lawyer.
She attended public district schools before heading to Agnes Scott College, a private, all-female college in metro-Atlanta. She earned a bachelor's degree in sociology and anthropology and minored in Africana studies. After graduation, she earned a master's degree in business administration and another in accounting and finance from American Intercontinental University.
Underwood's first career job was as a sales manager for Cox Communications. She was a huge success and managed 250 auto dealer accounts in 72 cities. But it didn't feed her soul.
"I found myself spinning my wheels and not living and working in my passion," she said.
The experience she considers transformative was a church mission trip to Liberia and Ghana, where her group provided health care and helped train educators. She shared what happened on the trip in a presentation for Toastmasters International at Turner Broadcasting, where she worked as an employment paralegal.
It was during that trip that she found her calling to be a teacher.
"I was able to quiet my mind and listen to the purpose God had for my life," she said.
In 2014, she joined Teach For America, a national nonprofit organization that works in partnership with 350 urban and rural communities across the country to expand educational opportunity for children. As a corps member, Underwood taught STEM to seventh- and eighth graders in Clayton County, Georgia, a southern metro Atlanta suburb.
Two years later, she headed for Chicago and Butler College Prep, where students are called leaders and a rigorous curriculum is offered that includes martial arts in addition to academics. She established a forensic science program and started creating motivational videos, including a parody of the Cardi B song "Bodak Yellow," in which she and her students rapped and danced in white lab coats.
After working in traditional district public schools, Underwood says she prefers the freedom of charters, which are publicly funded but privately managed. Like district schools, they are tuition-free.
"I have worked in both, and (traditional district) schools are just different, and that's all I'm going to say," she said.
Two years after joining Butler, she was tapped to become an assistant principal at Success Academy, part of a charter school system that serves 23,000 mostly minority students in New York City who are outperforming students from the most affluent schools in the city and the state. She continued making headlines and using her famous videos as a teaching tool there.
Last year, when IDEA Public Schools announced plans to build two new campuses in Tampa, Underwood was tapped as principal in residence for Victory College Prep a full year before the campus opened in August.
She and Latoya McGhee, principal of IDEA's Victory Academy, which serves elementary students, worked together to oversee the opening of the new school, one of Florida's Schools of Hope, incentivized to locate near persistently low-performing district schools as an alternative for families seeking options. The schools promote a culture of "rigor and joy" and cite a 100% college acceptance rate in making their case to parents.
That same year, Underwood turned 40 and received her doctorate in education from Grand Canyon University in Arizona. The degree earned Underwood the nickname her colleagues and students use: "Dr. K."
Underwood, who is mother to a middle school-aged son, says her experience as a parent has helped her be successful as an administrator because she can relate to families. The fact that she is doing what she feels she was called to do equips her to work long hours and deal with challenges that come up each day.
"If you are in your passion, it's not work," said Underwood, who credits her ability to do it all to "Black Woman Magic."
Underwood might not have the corporate corner office or the big salary that comes with it, but she's living the dream as Dr. K.