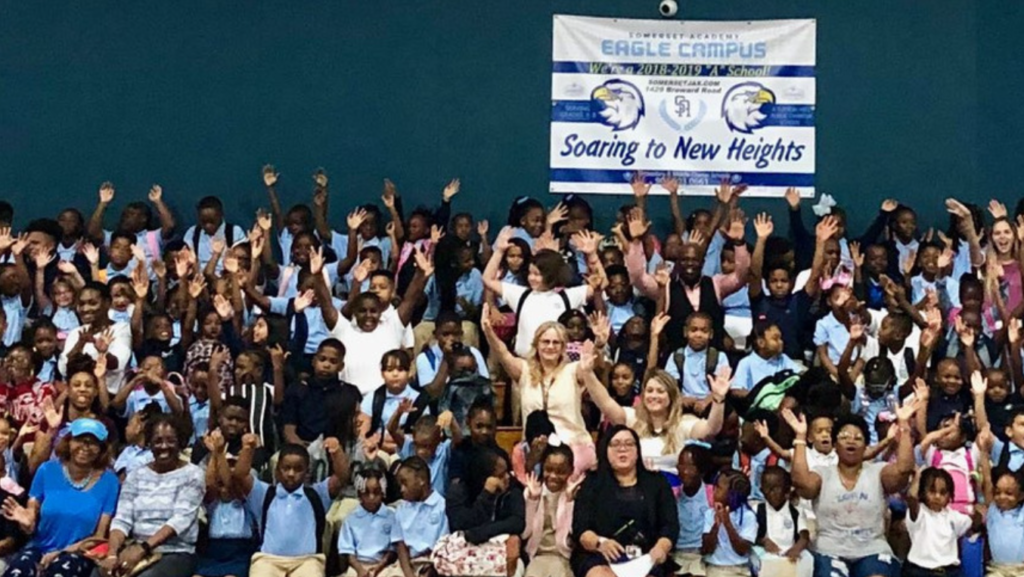 Editor's note: This opinion piece from Tunji Williams, principal of Somerset Academy Eagle Campus in Jacksonville, Fla., appeared this morning on jacksonville.com.
In a recent column, U.S. Rep. Kathy Castor from Tampa bemoaned the rise of public charter schools in Florida, claiming they undermine traditional district schools.
I understand her fears. Back in the late 1990s, when charter schools were new in Florida thanks to legislation signed into law by Gov. Lawton Chiles, I was also concerned. I didn't understand them.
But then I educated myself. I visited charter schools and saw the good they are doing. And now we have two decades of evidence showing charters benefit families and often help strengthen district schools.
A decade ago, I became principal of a charter school: Somerset Academy Eagle Campus. We serve a low-income, minority-majority population. About 90% of our 586 students are Black and zoned to attend Title I district schools. Our K-5 elementary school earned an A grade from the state prior to the pandemic, and the middle school received a B.
Families choose our school because we meet kids where they are. We build strong relationships with our students and give them the extra attention they need. Students come to us and blossom, achieving higher than they did in their assigned district school. Charters excel at adapting instruction to the needs of each child. And we enthusiastically celebrate every success.
To continue reading, click here.