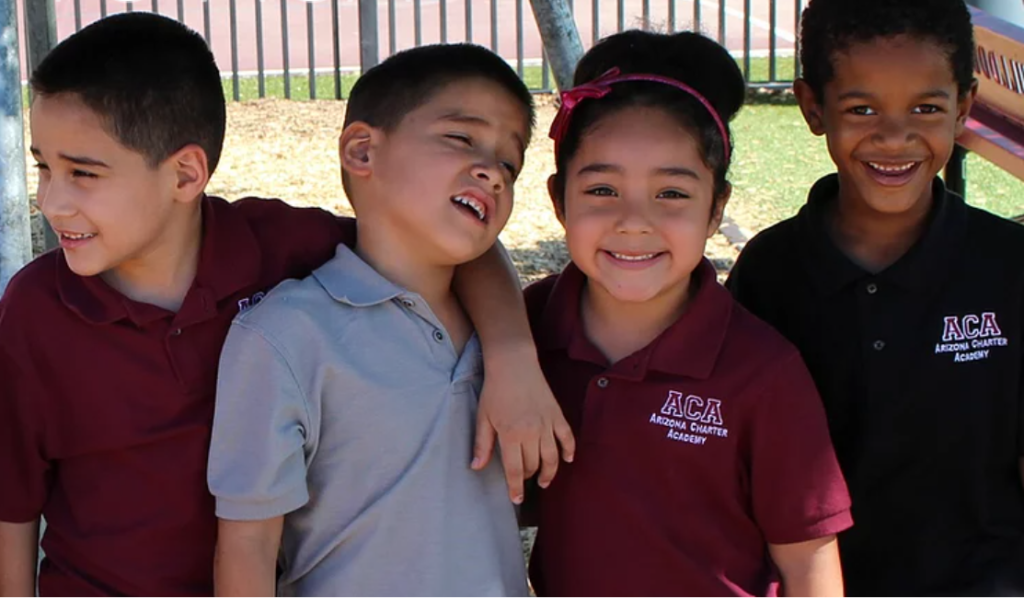 It's become increasingly clear that education choice is important. Research shows it improves academic outcomes. It increases a student's chances of getting into college. It also plays a key role in addressing an increasingly distressing and problematic truth, one that isn't talked about enough: Most kids don't understand why they go to school, or why they should want to.
Parents, students, and education reformers assume that American education exists for some purpose. For decades, that purpose was to train young Americans in basic, universally understood concepts to support a literate and competent American workforce.
Yet with the rise of the tech age and America's hyper-industrialized, service-based economy, the question for many has become: What is the purpose of education, now?
My younger brother recently asked me, "Why should I work hard in high school? Why would I want to work hard to get into a good college where I'll put myself into debt studying subjects I could have learned online?"
While I don't agree with his perception of the situation, I can't blame him for having it. Every day, with our family's encouragement, he works hard in pre-calculus, U.S. history, and Advanced Placement Psychology, because we keep telling him it's important. But from his perspective, he doesn't know why he's working so hard.
There is an old saying that holds, "Sometimes it matters not to be strong, but to feel strong." Similarly, even when a student doesn't understand the full scope of how important education is for his or her life, it's important that they feel that they're doing something worthwhile.
Many in my generation fashion themselves as "entrepreneurs" who don't need math or science or literature or history because they don't see how that knowledge will be used in their lives. Many want to sell things online or make TikTok videos rather than go to school and learn.
Personally, I think all young people should take more of an interest in physics, but if alternative learning styles – like the innovative and flexible education methods that have risen out of the pandemic – is what it takes to motivate a student's focus on mathematics, then why get in the way?
In the past few years alone, the innovation born from alternative school models and programs is astounding. Many private schools, including my brother's, are integrating technology into the curriculum and training students to be good "digital citizens." Other schools have adopted personal finance curriculum to prepare students for the "real world." My old high school attracts families with its engineering program, which features computer-aided drafting certifications that students can make use of in college or trade school.
For adults, the benefits of education are obvious. For disillusioned students, education choice helps reveal those benefits and sparks the desire to learn. As exemplified by hundreds of Voices for Choice stories compiled by the American Federation for Children, when students understand the opportunity they've been given, and the novel programs that come with that opportunity, they quickly see the value of working hard in the classroom.
The recent transition of Step Up For Students' policy and public affairs blog, redefinED, to reimaginED, celebrates the completion of a mission to "redefine" education, and a commitment to "reimagine' it. As a younger adult whose life was changed for the better by education choice, I think education reformers, parents, and students alike should remember how education choice opens doors – not only to traditionally better academic outcomes, but also to a new scope of educational pathways that can recapture student interest.
Students always will learn best when they want to learn, and education choice has an important role to play in fostering that desire, perhaps even beyond what our empirical data suggest.