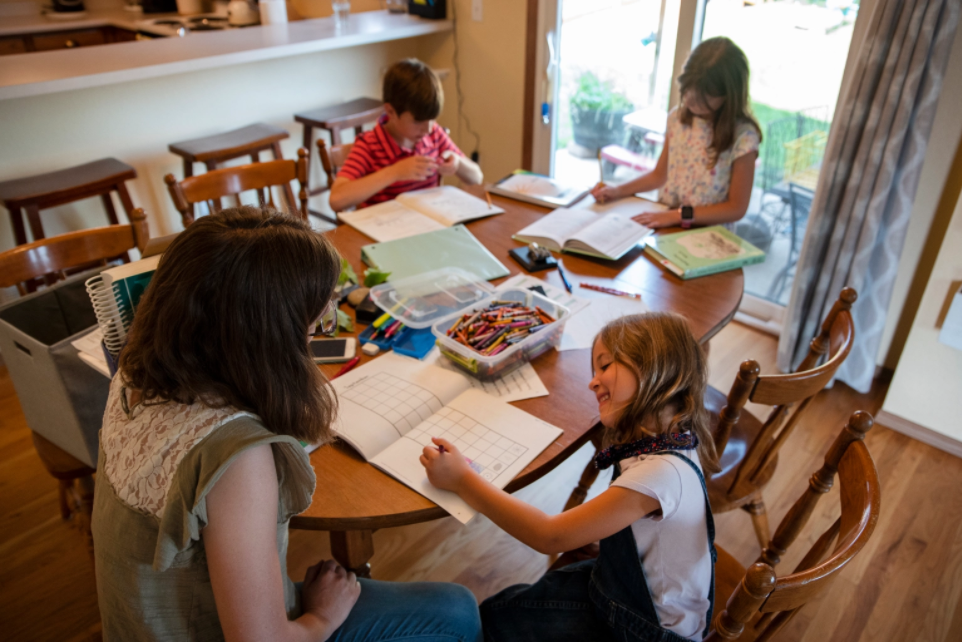 Editor's note: Click here to listen to a podcast with Step Up For Students president Doug Tuthill and Antonio Pares, founder of a Colorado-based organization that, thanks to innovative Colorado state law,  works with public and private education groups to create new opportunities for students to receive education beyond the "traditional" schooling model.
Amber Ingram, a public school teacher in Colorado Springs married to a public school teacher, had been content for years with her family's plan to educate the couple's three children in district schools. Then, Ingram and her husband became concerned about some of the lessons being taught on subjects like gender identity. They became frustrated that at least one of their children was not being challenged enough.
And in the spring of 2020, COVID-19 appeared, bringing with it challenges for families with school-aged children. Ingram, who had never imagined herself teaching outside a classroom, decided to begin homeschooling.
Now entering her second year, she's never looked back.
"I think I had put (homeschooling) in a box that was limited," Ingram recently told a reporter at The Colorado Sun. "I didn't realize all the opportunities that homeschooling can open up."
Here's what homeschooling looks like in the Ingram household: a daily schedule that calls for the children to learn individually and together; a focus on grammar and spelling; practice in critical thinking skills and math; an emphasis on history, science, music and art; and weekly get-togethers with other homeschooled children for learning and socialization.
Ingram tries to keep her children in a routine, but says they are so excited to learn that their lessons sometimes run overtime.
The Ingram family isn't alone in its enthusiasm for homeschooling. Data show the state of Colorado's population of homeschooled students doubled in the year after the pandemic hit schools, and indications are that the growth could be long-lasting.
To read more about this homeschool boom in the Centennial State and to hear how other Colorado families have come to embrace this learning alternative, click here.