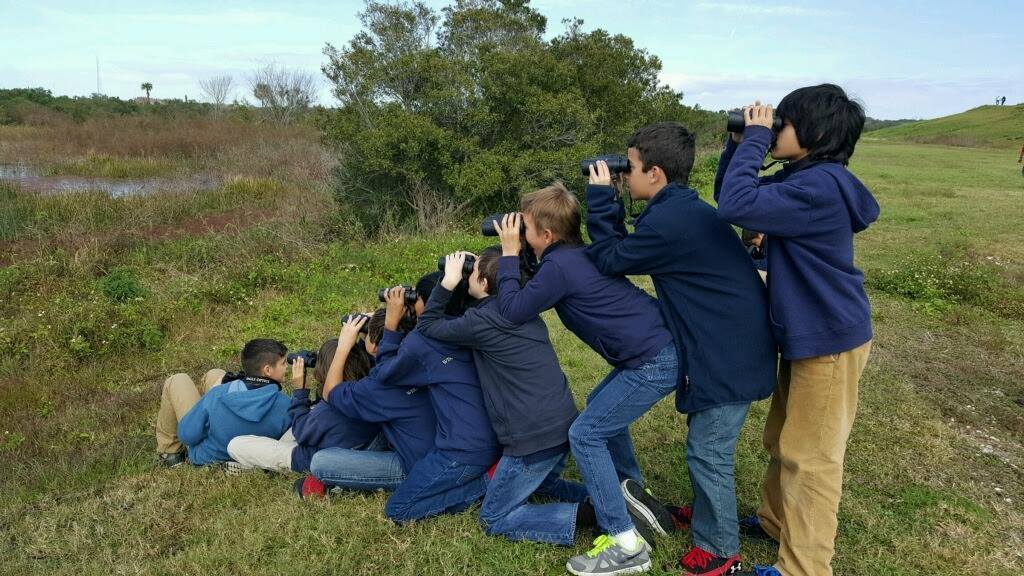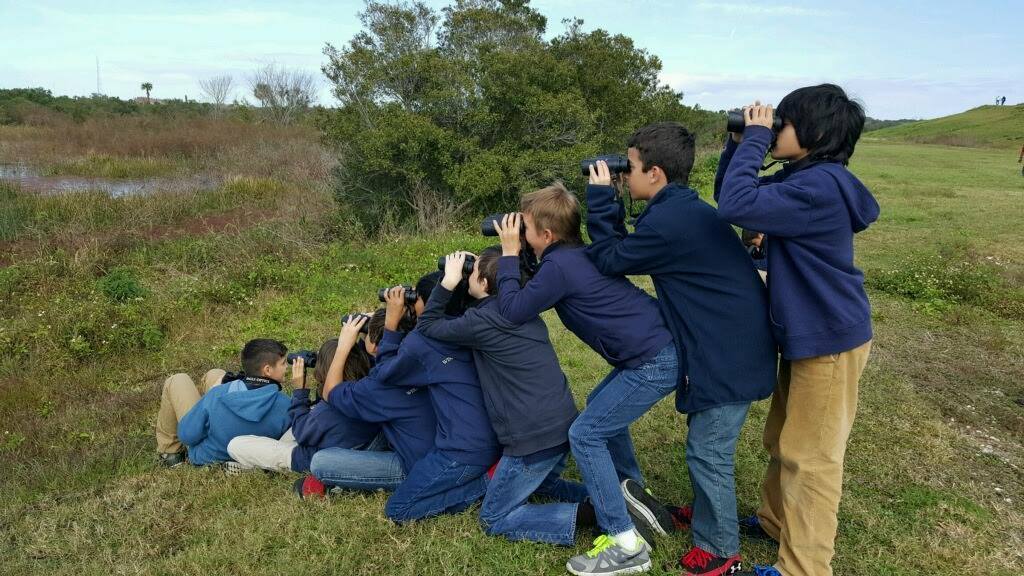 SARASOTA, Fla. – If they could, plenty of parents across America would choose a school like The Classical Academy of Sarasota, where students from pre-school to high school are immersed in a search for "truth, goodness and beauty" and will have read "The Iliad," "The Aeneid" and Plato's "Republic" by the time they've finished ninth grade. But many parents haven't had that opportunity, in part because they couldn't afford the "classical schools" that put great books like those at the heart of a heavy-duty liberal arts curriculum.
That's starting to change.
The resurgence of classical education was on a steady, decades-long rise even before school choice started gaining steam. But it's further revving up in places like Florida, where education choice is now woven into the fabric of public education.
Florida is home to dozens of classical schools, serving thousands of students from Miami to the Panhandle. Classical charter schools are a big part of the mix, as they are in other states where classical education is getting traction. And thanks to school choice scholarship programs, classical private schools are sprouting and expanding, too.
"Everybody kind of salivates at Florida," said Kevin Clark, founder and president of the Ecclesial Schools Initiative, which opened a classical private school in Central Florida last year and envisions a half dozen more in the next decade. "The sustainability and scalability of schools (like ESI) is now viable because of choice and publicly available funds that make choice possible."
Expanding educational diversity isn't the only thing to celebrate.
The grassroots growth in classical education is also more evidence that parents from all walks of life have a hearty appetite for academic rigor and, empowered with choice, will help drive the creation of options that ensure it.
"Classical education brings education back to its roots," said Josh Longenecker, a former public school teacher who founded and leads The Classical Academy of Sarasota. "We teach kids how to think, not what to think. Parents are hungry for that."
A classical education is sometimes described as "back to the future" – a rich, liberal arts education, inspired by Greek and Roman tradition, that was public education in America until about a century ago. It emphasizes history, literature, art and language. It puts a premium on reading the works of great writers and thinkers. It teaches students to strive for virtue.
Exact numbers don't exist, but the Institute for Classical Education estimates there are about 820 classical schools nationwide, serving about 250,000 students. Another roughly 300,000 students, it estimates, are getting a classical education through home schools.
The accelerating growth is easiest to track through the proliferation of classical charter schools.
About half of the 220 classical charter schools across America opened in the last five years, said Rob Jackson, the institute's founding director. Jackson is also chief academic officer for Great Hearts America, which operates a network of classical charter schools in Arizona and Texas. Great Hearts had 16 charter schools when Jackson joined in 2013. Now it has 34. "It's an explosion," he said.
Florida has at least 15 classical charter schools, including nine new ones in the past three years. Many of them are tied to the Hillsdale College Barney Charter School Initiative and to the Optima Foundation, an organization founded by school choice stalwart Erika Donalds that assists the Barney Initiative. Nationwide, Barney Initiative schools enrolled 2,000 students in 2013. This year, they enroll 17,000, including more than 5,000 in Florida.
Classical private schools are flourishing in the Sunshine State, too.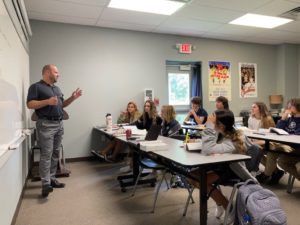 The Classical Academy of Sarasota opened eight years ago, with about 180 students in what was initially a roomy church.
Last fall, it had 470 students.
This fall, it has 710.
Two years from now, it expects to have 1,300 – and a new campus it will own rather than lease.
All this for a school that spends zero on marketing and quit using social media.
"The pandemic opened the eyes of parents," Longenecker said. "They thought, 'My neighborhood school is safe. I love my teachers.' But when education came home, parents started seeing the content."
Credit high quality at low cost, too.
Tuition at the Sarasota school ranges from $6,400 in grades K-6 to $7,995 in grades 9-12. That's about 60 to 70 percent of per-pupil spending in district schools in Florida, which in turn has among the lowest per-pupil spending in America.
Also credit school choice.
Florida's private school choice programs make the Sarasota school even more accessible, with about half the students using choice scholarships for families of modest means. (The scholarships are administered by Step Up For Students, the nonprofit that hosts this blog.)
The widespread use of choice scholarships means the children of surgeons and police officers and pool cleaners are reading John Locke, Shakespeare and Thucydides side by side.
"That's our heart," Longenecker said of the school's economic diversity. "Classical education is not just for economically advantaged families. We have families all over the economic spectrum."
The same goes for the Ecclesial Schools Initiative, which opened its first campus last fall about 20 miles northeast of Orlando.
The initiative's St. Alban's campus started with 38 students in K-5 last year. Now it has 81 students in K-6, with more than 80 percent using choice scholarships. Plans are on track for a second campus next year.
"Parents are gravitating towards a classical education because there's a sense that their children are unrooted," said Clark, whose initiative got a boost from The Drexel Fund. "They don't feel like there is a larger story that their children are connected to, whether it's our institutions or our history. The classical curriculum through its emphasis on the great books connects them to this great cultural inheritance this generation is missing."
The rise in classical schools dovetails with another promising trend among choice schools: the embrace of more rigorous, knowledge-rich curriculum. A growing number of private schools in Florida, for example, are moving towards high-quality curricula like Wit & Wisdom in English language arts.
Many schools, public and private, veered from that path. But classical schools stayed true.
Their renaissance is coming.