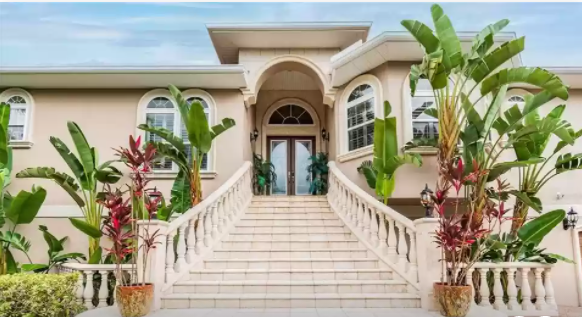 When my husband and I bought our first home as newlyweds, we didn't think to ask what public schools served the area. We were young, childless, and hyper-focused on our journalism careers, so our concerns centered on ease of commuting to work and shopping.
Then there was the fact that we had chosen to work in an industry that pays its workers barely a living wage, so our search was limited to a handful of neighborhoods.
We ended up selling that home at a loss but learned a valuable lesson: Because ZIP codes for the most part dictate where kids go to school, performance and reputation of public schools affect home prices, and those prices determine for the most part who gets access to those schools.
We were still childless but wiser as we house hunted after relocating to Florida. We asked questions about the reputations of the schools where students were zoned in our prospective neighborhood. We conducted online research and gleaned information from co-workers. In the end, an important point that factored into our decision: the development we liked was located near a site earmarked for a new elementary school.
I reflected recently on the difference between what I knew 20 years ago and what I know now when a Step Up For Students colleague shared a quarterly report delivered from a South Tampa real estate firm to homeowners in high-income ZIP codes. The report broke down home prices by school zone. No hidden agenda here, as the information is available to anyone with access to the Multiple Listing Service; providing this information is a common practice of real estate firms to help potential sellers time the market.
The report was eye opening, nevertheless. The eight schools it included were in areas with median home prices ranging from $805,455 to $2.37 million. Based on data collected by the Florida Department of Education, these schools had – surprise! – "A" grades from the state for the past three years.
All the schools have white student populations of 60% or higher. The school with the highest percentage of students classified as "economically disadvantaged," Wilson Middle School, reported 28%, while the lowest, Mabry Elementary School, reported 8.7% as meeting those criteria.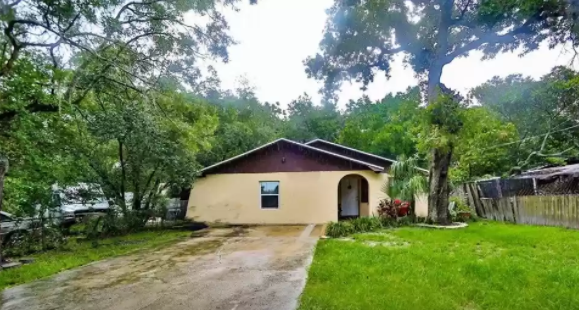 Compare that with F-rated Kimbrell Elementary School, which is one Hillsborough County's 39 low-performing schools. Department of Education data show just 10.3% of Kimbrell's students are white and nearly 95% are classified as economically disadvantaged. More than 6% are homeless. What's more, the school attracts only 48% of its neighborhood children. The rest attend district-run charter schools, a magnet school, or some other form of education choice.
Jason Bedrick, director of policy for EdChoice, a national nonprofit organization devoted to advocating for education choice, is on the record as saying, "There's no such thing as a 'public' school." Bedrick wrote about this in an essay for the Cato Institute in which he debunked an oft-cited claim education choice critics use while trying to thwart establishment or expansion of choice programs: Private schools get to pick and choose their students, but public schools must take everyone.
Public schools, he wrote, "are more appropriately termed 'district schools' because they serve residents of a particular district, not the public at large. Privately owned shopping malls are more 'public' than district schools."
Bedrick argued this wouldn't be a problem if every school was of the same high quality, but sadly, that is not the case.
Not all families live in a state with access to education choice. Bedrick and Lindsey Burke, deputy director of the Johns Hopkins Institute for Education Policy, told the story of a Washington, D.C., couple, both law enforcement officers, who lied about where they lived so their three children could attend higher quality district schools.
Though the D.C. Opportunity Scholarship Program, established in 2003, has offered relief to the area's poorest families, Bedrick and Burke wrote that education savings accounts – accounts parents can use to purchase a wide variety of educational products and services using a portion of the public funding that would have been spent on their child at his or her assigned district school – is a model that allows parents to completely customize their child's education plan to ensure the best fit.
Eight states, including Florida, have established ESAs, though some, including Florida's, are available only for students with certain special needs.
Universal ESAs would allow students currently zoned for F-rated Kimbrell Elementary the opportunity to attend a school with a state-designated letter grade closer to those of the south Tampa schools featured in the real estate report, as well as access to tutoring or enrichment programs now available only to families who can afford to pay for them.
Our house is now worth nearly triple what we paid in 1997. The fact that the nearby district schools are consistently A-rated no doubt has contributed to the steady climb in home values. Yet surrounded by A-rated schools, we sent our son to a private kindergarten on a state scholarship, and later to other high-performing district schools outside our zone, because those environments were the best fit for him – and because we could afford transportation.
If only everyone had those options, regardless of their ZIP code.